Welcome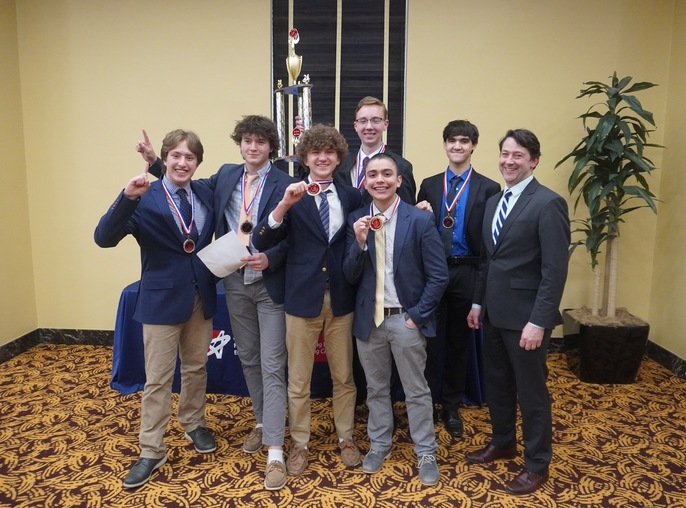 In 1983, interested groups came together to explore how Ohio could better inform students about their constitutional rights and responsibilities and fill a void in law-related education. A coalition of the Ohio State Bar Association, Ohio Attorney General Anthony Celebrezze, and the American Civil Liberties Union of Ohio Foundation strongly believed that partnerships between the educational and legal communities could effectively achieve this goal and together founded Ohio Mock Trial, a statewide high school mock trial program. The Supreme Court of Ohio, which is also a strong proponent of law and citizenship education, became a program sponsor in June 1988.
Today, OCLRE con­tin­ues to pro­vide pro­grams fo­cused on:
imparting practical law-related information to students and teachers,
developing problem-solving and critical thinking skills for students, and
providing positive engagement between students and the community.
Latest News
01/27/2020
This is a part-time position (20-25 hours per week) that provides administrative and communications support to the Ohio Center for Law-Related Education staff to efficiently and effectively fulfill the organization's mission.
09/18/2019
COLUMBUS (Sept. 18, 2019) – The Ohio Center for Law-Related Education (OCLRE) will present its highest honors at the 29th annual Law & Citizenship Conference on Monday, Sept. 23 in Columbus.  
08/30/2019
Full article from September 2019 newsletter
The 2019 Law & Citizenship Conference is fast approaching! Depending on your teaching style, this year's theme can either strike fear in your heart or ignite enthusiasm. There is often fear that a "discussion" will quickly devolve into dissension, or worse, a fight. There is a better way! By acknowledging controversy and proactively teaching your students how to have a discussion, you can better prepare them for the civil discourse that we, as a society, should aspire.
view all events