Details

July 15 - 17, 2024
CONVENTION & EXHIBITS - 6 Associations !
GCA ~ SCCFA ~ NCCA ~ SCCA ~ CAT ~ KCA
Westin Hilton Head Resort and Spa
SAVE THE DATES - and plan on attending this popular event, at a world class oceanfront resort and spa, perfect for a business/family combination vacation.
More details will be posted and announced when available, later. - but plan that family beach vacation now for July 15-17, 2024 After watching this video, you may even want to stay longer !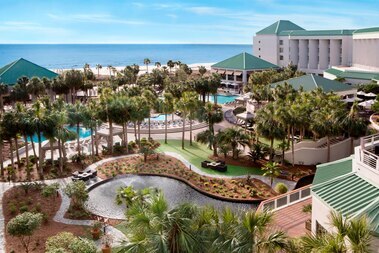 Planning is underway and more details will be announced as they become available. Saying this, you will want to start your family vacation planning for 2024 now and secure your hotel needs NOW. The room block has some Pre and Post event days for those wishing to take advantage of the beautiful oceanfront Hilton Head Westin Resort and Spa and extend your stay. Below is hotel information and the link (the link is SCCFA 2024 - in the middle of the hotel document)
HOTEL information and RESERVATION LINK
Add to Calendar
aCLuDhaqizCaPxAftmqF167204
07/15/2024
07/17/2024
true
CONVENTION & EXHIBITS - 6 Associations !
SAVE THE DATES - and plan on attending this popular event, at a world class oceanfront resort and spa, perfect for a business/family combination vacation. More details will be posted and announced when available, later. - but plan that family beach vacation now for July 15-17, 2024  After watching this video, you may even want to stay longer ! Planning is underway and more details will be announced as they become available.  Saying this, you will want to start your family vacation planning for 2024 now and secure your hotel needs NOW.  The room block has some Pre and Post event days for those wishing to take advantage of the beautiful oceanfront Hilton Head Westin Resort and Spa and extend your stay.  Below is hotel information and the link  (the link is SCCFA 2024 - in the middle of the hotel document) HOTEL information and RESERVATION LINK ATTENDEE REGISTRATION FORM EXHIBITOR REGISTRATION FORM            
Westin Hilton Head Resort and Spa