MRCA Awards Program
MRCA provides members an opportunity to nominate colleagues for their excellence in the roofing industry by offering four award categories. These prestigious awards are presented at the Membership Meeting each year at the Annual Conference. Whether it's contributions to the industry, innovative products, compliant safety program, or giving back to the community, companies and individuals deserve to be recognized for a job well done.
About the Awards
James Q. McCawley Award

This award is given to an individual in recognition of their devotion to the roofing industry and is the most prestigious award given by MRCA. This award was first presented in 1969 and is a long standing tradition of MRCA. To learn about the history of this Award and view a list of previous award winner, click here.
The 2019 recipient was Kurt Steinkuhler of Emporia, KS
Kurt got his start in roofing as a teenager by asking his stepfather David Groh how he could get a car. That's all it took to get him started at George Groh & Sons, Inc., a fixture in the Kansas roofing industry, established in 1918.
He worked for George Groh & Sons the summer of 1971 on a part time basis until the Fall of 1975 when he headed off to Emporia State University. He returned to George Groh & Sons in July of 1982 as a field supervisor and estimator. In May of 1986 he became Vice President and General Manager of the firm. In 1995 he became the President and principle owner. In November of 2017 the business was sold to Kevin & Rick Wray of Wray Roofing, Inc. Kurt is now Branch Manager of the Emporia, Kansas location of Wray Roofing, Inc.
Kurt is also one of the founding Members of the Kansas Roofing Association. In early 2010 Kurt got together with a couple of other roofing contractors from across Kansas who had a real passion for working on local legislation, increasing the respect and reputation of roofing contractors, and helping contractors from across the state prosper. They founded the Kansas Roofing Association. Kurt worked with a committee of the KRA to get the Kansas Roofing Registration passed in the State of Kansas. Kurt also served as the first KRA president from 2010 through 2012. He now continues his involvement as a member of their Board.
In addition to Kurt's outstanding service to the Kansas Roofing Industry, he has also had a very strong engagement with the MRCA. He served on the MRCA Board of Directors for many years and was President of MRCA in 2007. He has served on the Membership Committee, Business Management Committee, and the Safety Committee. He also played a key role in the development of the SHARP Safety Program. Today Kurt continues to serve on the MRCA Foundation Board and remains a valuable and generous resource to his fellow MRCA Board and Committee Members.

Elite Safety Program Awards
The Midwest Roofing Contractors Association Safety Program Award recognizes MRCA member companies that have demonstrated a commitment to improving jobsite safety through development, implementation, and enforcement of a safety and risk management program.
Members who apply for this Award submit the answers to a series of questions regarding their program. Their safety plans are reviewed and scored by MRCA Legal Counsel, Gary Auman. All member companies that submit applications will receive a detailed written critique of their safety program from Auman, Mahan & Furry as well as their awards.
The application for the Safety Awards Program and the ELITE Contractor program have been combined. To become an ELITE Contractor, a firm must earn a Bronze or higher award on their safety program review and meet additional criteria such as being registered or licensed in the jurisdictions in which they perform work, being OSHA Compliant, meeting state insurance, bonding, and workers compensation requirements and they also have to complete eight hours of industry-related continuing education.
The following MRCA Members have attained their safety award and achieved ELITE status in 2019.
Platinum Award Status:
Advanced Industrial Roofing
CIM Roofing
Delta Innovative Services
K Post Company
Kreiling Roofing Co.
L. Marshall Roofing
Sterling Commercial Roofing
T&K Roofing & Sheet Metal Company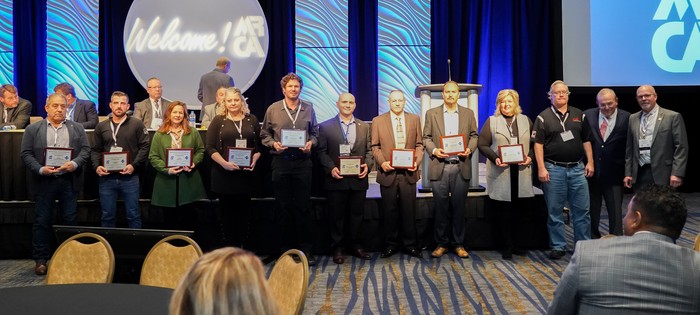 Gold Award Status:
Empire Roofing
Langer Roofing & Sheet Metal
Roofmasters
Zenith Roofing Services, Inc.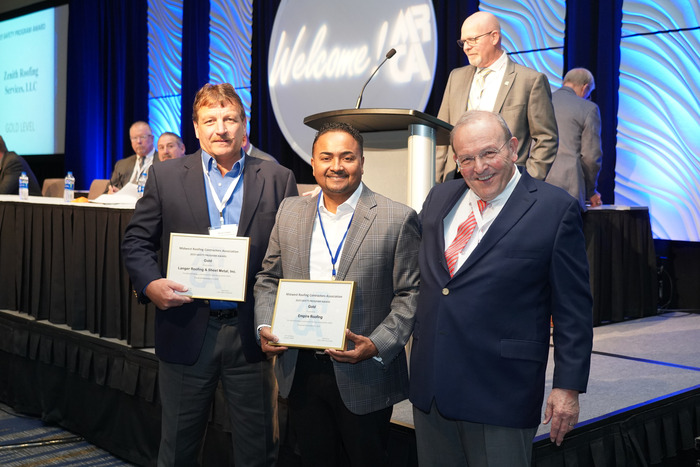 Silver Award Status:
Roof Tech, Inc.
William Kramer & Son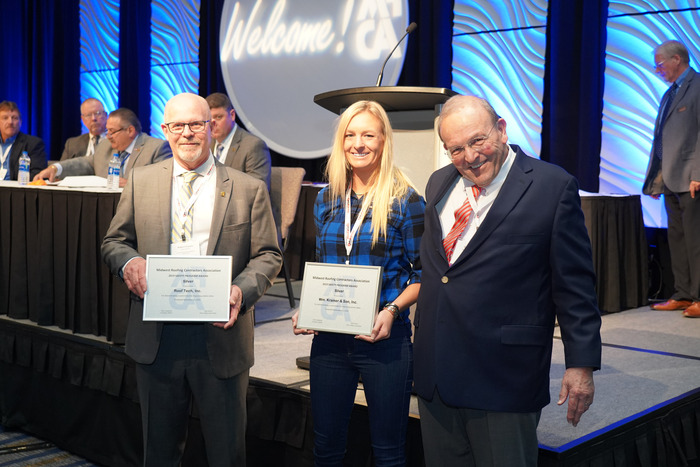 MRCA Service Award
Greg Sprague
Sprague Roofing Co.
Lincoln, NE
Greg has been honored many times by this association for his extensive work in representing the industry's interests, but this year he was honored for his service on the MRCA Technical and Research Committee. His tenure on one of our most critical committees has come to an end, but we are encouraged by the legacy that he has left for that committee and for all he has accomplished for the industry. Thanks, Greg!!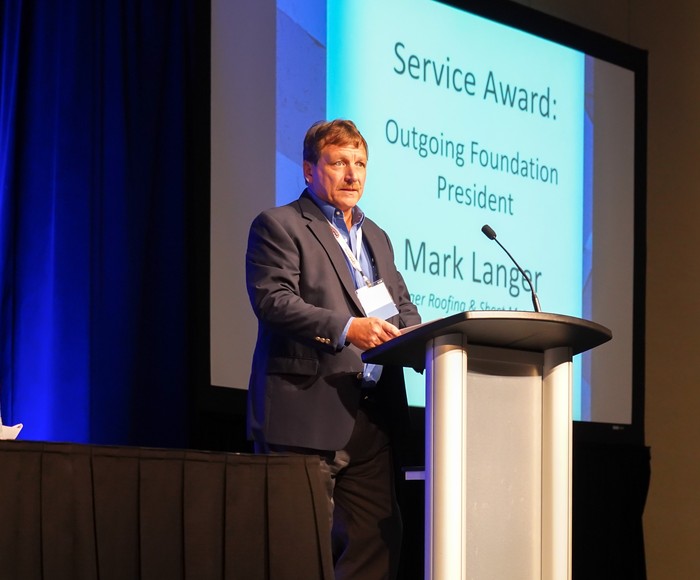 Mark Langer
Langer Roofing & Sheet Metal
Milwaukee, WI
Mark has been an outstanding Foundation Chairman this year and has led the Foundation closer to its funding goals and further refined its mission. Thanks for your hard work and steady leadership over the past year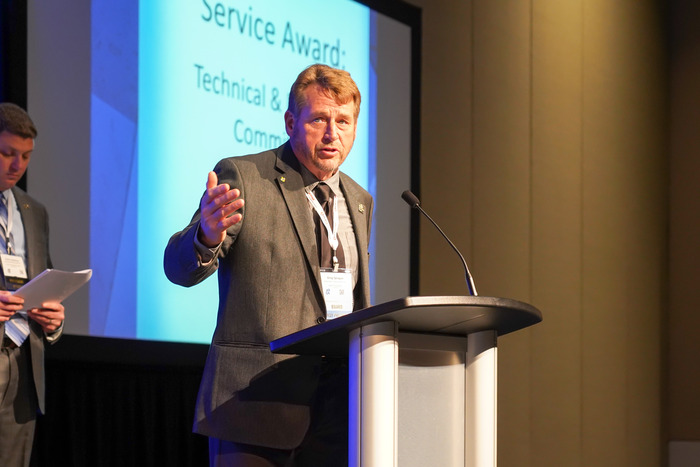 Check out the rest of the Safety Award photos on the MRCA Facebook Page!
Click here: