11/01/2023
58th Annual Poetry and Art Contest: Art of the Mind: The Connection Between Wellness and Career Success
By Kymmie Cartledge
Each November, the National Career Development Association promotes career development through its annual National Career Development Month celebration. NCDA, as well as state career development associations, celebrate with career development activities and proclamations. One annual tradition is the poetry and art contest.

The National Career Development Month Committee invites everyone to participate in the 58th Annual Poetry and Art Contest. This year the theme is Art of the Mind: The Connection Between Wellness and Career Success. Participants are encouraged to use artistic expression to reflect on their personal journey, career goals, and aspirations while promoting well-being, self-awareness, and resilience, which are essential to progressing through career and life.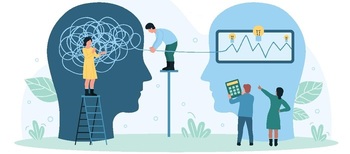 Additionally, the National Career Development Month Committee has created new resources for career practitioners to use to promote both the contest and the national theme: The Interconnection of Career Development and Mental Health: Strategies and Techniques to Promote Well-Being and Success. One committee member, Logann Dolan, has created a social media tool kit to advertise the contest. Meredith Brown has created age-appropriate lesson plans to introduce the contest theme to students. Lastly, Cornelius Thomas is working on a podcast highlighting the link between wellness and career progression. All of these new resources are available on the NCD Month webpage (under About NCDA on the website).
Once again, the National Career Development Month committee will use an online format for both poetry and art submissions. State career development association coordinators will submit winning entries from their state contest electronically to NCDA. Individuals without a state coordinator will submit directly to NCDA using the Individual Submission form linked in the brochure.
Career development practitioners and educators are highly encouraged to enter into the adult divisions of the contest. This includes both Adult Student and Open Adult (not in school). You and your ideas are valuable and worth celebrating! You are closest to observing and detailing daily the connection between mental health and career development for a variety of populations.
Every adult and student enrolled in public, private, and parochial schools of all educational levels in states with participating NCDA state divisions is eligible. The NCD Month webpage includes a list of state coordinators of the contest. Contest divisions areas include:
Primary - grades K-2
Intermediate - grades 3-5
Middle - grades 6-8
Senior - grades 9-12
Adult Student - ages 18 and older, enrolled in school
Open Adult - ages 18 and older, not enrolled in school
The winning entries for each division will be recognized and displayed on the NCDA website in May 2024, as well as during the NCDA Global Career Development Conference to be held in San Diego, California June 26 – June 28, 2024.


NCDA is celebrating in a special way this year by hosting a virtual event: "The Intersection of Wellness and Career Success". The afternoon of November 15th, National Development Day, will offer coverage of significant topics such as the stigma surrounding mental health challenges, self-care, mental equilibrium, military culture and more. Presented by experts in the field, this celebration offers eight CEs and access to additional videos that showcase professional development across NCDA. Registration is required.
More ways to celebrate National Career Development Month are listed on the NCD Month webpage, and the NCDA home page. All are invited to join this celebration!
Read the full contest requirements and details in the NCD Month Contest Brochure. If you have questions about NCD Month or the Poetry & Art contest, feel free to reach out to NCD Month Chair Kymmie Cartledge (kcartledge@lexington1.net).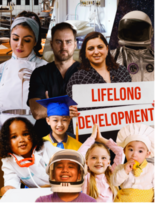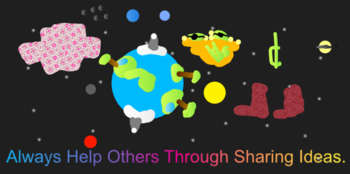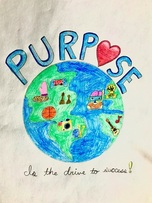 ---

Kymmie Cartledge, M.Ed. CCSP, GCDF, is a district career specialist for Lexington County School District One (Lexington, SC) where she is the middle school career specialist liaison and a dual enrollment instructor for The College Center. Kymmie is also the owner of Glitter, Glue, and Goals®, a mobile vision board service designed to help individuals create a VISION they can VIBE to. She serves as a co-chair of the NCD Month Committee. Kymmie can be reached at kcartledge@lexington1.net and via Linkedin www.linkedin.com/in/kymmie-cartledge.
---