Complete Story

05/18/2022
Urgent Call to Drive Support for HR 6641, The DMEPOS Relief Act of 2022
Urgent Call to Drive Support for HR 6641
We need all hands on deck to drive grassroots support for HR 6641 The DMEPOS Relief Act of 2022, to secure relief for former Competitive Bidding Areas!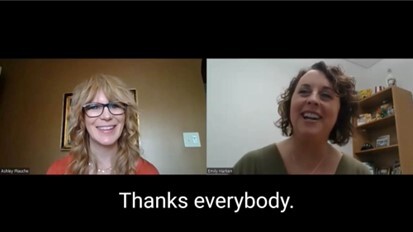 Need motivation? The American Association for Homecare and VGM Government Relations has created a video with helpful tips and resources on how to engage your legislator about this important issue. In the short 6-minute video, Ashley Plauché (AAHomecare) and Emily Harken (VGM) walk you through the bill basics, the "ask" for your legislator, and offer helpful guidelines for making it a successful, productive connection.
Also, there were 95 US House members who signed the Congressional letter to CMS about this issue last fall. They are strong candidates to support HR 6641and we have several in Ohio so let's get those folks on the bill! This includes Rep. Troy Balderson, Rep. Anthony Gonzalez, Rep. Marcy Kaptur, Rep. Brad Wenstrup and Rep. Bill Johnson.
Additional tips for your grassroots outreach:
Resources may be found at www.hmeadvocacy.com.
HR 6641 Issue Brief is available here.
To find your Member of Congress, click here.
Keep Kam Yuricich, OAMES executive director, updated on your contacts with Ohio Congressional offices and don't hesitate to email her at kam@oames.org if you need assistance!
If you make your contacts by email, we encourage you to copy Kam/OAMES and she will echo your request on behalf of the state association. Many of these offices have already heard from OAMES but it takes contacts from constituents to compel action.
Kam at OAMES, Ashley at AAHomecare and Emily at VGM are here to help you so please let us know what we can do to get you engaged! This bill is critical to the Medicare HME benefit!

The national AAH and VGM duo is also collaborating on the HME industry's Grassroots Accountability Project (GAP) working with state/regional associations to secure HME volunteers to cover all 535 federal offices to educate and activate legislators on HME priorities. To learn more about the GAP and how you can get involved, contact Ashley at ashleyp@aahomecare.org.