November 1-2 at the Renaissance Columbus-Polaris Hotel; Westerville, Ohio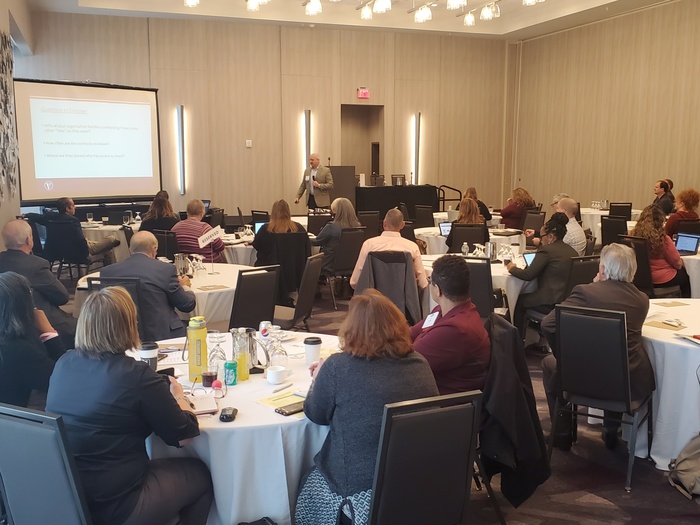 Thanks to the great organizations below who supported OAMES' 2021 Annual Meeting & Exhibition as education underwriters, exhibitors and sponsors! We couldn't do it without their generous support! Interested in joining us in 2022? Contact Kam Yuricich in the OAMES office for details.
Accreditation Commission for Health Care GEMCO Medical
ACU-Serve Corporation Invacare Corporation
American Association for Homecare LeadingAge Ohio
Attends Health Care – Attindas McKesson Medical-Surgical
Brightree MK Battery
Brown & Fortunato PC Nestlé Health Science
Cailor Fleming Insurance OxyGo
Cardinal Health at-Home **FLAGSHIP Pride Mobility Products
Coloplast Corp. PBE/Tranquilty
Compass Health **FLAGSHIP Prochant
Cure Medical / Convatec Professional Medical Inc.
Dinsmore & Shohl LLC Rifton
Drive DeVilbiss Healthcare Rolko North America
ECMSI The Fitzgibbon Group
First Quality Products The van Halem Group
Fisher & Paykel Healthcare The VGM Group
GCE Healthcare
* Bold = 2022 Associate Member
Upcoming Events
←
June 2022
→
S
M
T
W
T
F
S
1
2
3
4
5
6
7
8
9

Virtual

June 9, 2022




10:00AM-12:30PM

10
11
12
13

Hosted by AAHomecare / Presented by Jeff Baird, Esq., Brown & Fortunato

June 13, 2022




2:30-3:30PM

Waterloo, Iowa

June 13-15, 2022

14

Waterloo, Iowa

June 13-15, 2022

15

Waterloo, Iowa

June 13-15, 2022

16
17
18
19
20
21
22
23
24
25
26
27
28
29
30

Hosted by NCART, NRRTS, U.S. Rehab, and the Clinician Task Force

June 30, 2022




4:00-5:00PM
June 30, 2022
4:00-5:00PM
Hosted by NCART, NRRTS, U.S. Rehab, and the Clinician Task Force
September 14, 2022
Virtual
September 15, 2022
10:00AM-12:00PM
Location to be determined
View all