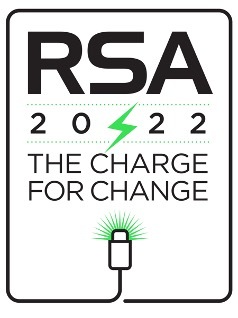 ---
Hotel & Travel Information
The RSA 20th Biennial Conference will convene in Baltimore, Maryland. If you are traveling to the conference from outside the local area, we respectfully ask you to consider staying at our host hotel, the Baltimore Marriott Waterfront, where all sessions and events will be held. The hotel is offering RSA attendees a very competitive rate for the area. To be transparent, we wanted to inform you that our contract with the conference hotel, signed in 2017, includes a minimum room night obligation based on pre-pandemic rates of attendance. To help RSA fulfill that obligation, we thank you in advance for taking the time to determine if you can help the association in this way.
Hotel reservations are now open! Please click here to make your reservation.
The deadline to reserve your hotel room at the available discounted rate is May 1, 2022.
Baltimore Marriott Waterfront
$189/night + applicable tax and fees
700 Aliceanna Street
Baltimore, MD 21202
Conference
Calendar
---
May 26-29, 2022
Baltimore Marriott Waterfront, Baltimore, Maryland