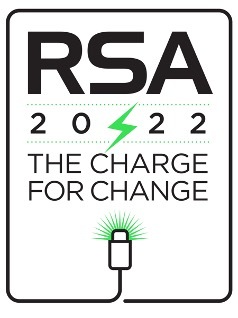 ---
Conference Safety Protocol
Updated January 14, 2022 - Please check back regularly for additional updates as conditions are continually evolving.
The recent surge in COVID-19 cases brought about by the increasing predominance of the Omicron variant in the United States and around the globe has created uncertainty surrounding how the pandemic will affect a 2022 Conference. While the increasing COVID numbers over the past weeks are of deep concern, evidence also suggests that vaccines remain highly effective. We are watching the positivity rates in Baltimore closely.
When coupled with additional preventative measures like masking and enhanced safety protocols implemented by Baltimore Marriott Waterfront, we believe that a safe, in-person Conference in May, 2022 is still possible.
In order to do this, RSA has developed special protocols based on data-driven models for safe events:
Vaccination
All in-person attendees must either be

fully vaccinated

(i.e., a full regimen of a WHO-approved vaccine, to include boosters) or provide proof of a negative test dated no earlier than May 24th, 2022. Later in the spring, registrants will be given information about how they can verify their vaccination or test result in a secure, private way.
Masking
Masks will be required while attending sessions. Presenters may remove masks during their own presentations.
Masks will be required in all indoor common areas like hallways and lobbies.
Masks will be required while in the exhibit hall.
No food or beverages may be consumed in breakout rooms during sessions, except in sessions where food or beverages are provided as part of the program.
In sessions where food and beverage are served as part of the program, masks may be removed when actively eating and drinking. Masks must otherwise be worn in these sessions.
Employees of the Marriott are required by Marriott to be masked.
Social Distancing
Meeting rooms will be set with reduced capacity in order to increase space between seats. When attending a programming session, attendees must sit in an available seat. The front row of seats will be reserved for session presenters and those with accessibility needs so that additional space is available.
Sanitation
Hand sanitization stations will be available throughout the meeting facilities.
The Marriott public spaces will be cleaned and sanitized nightly.
We will continue to work closely with Marriott management as well as civic and public health authorities in Baltimore to monitor guidance, as the meeting gets closer. The above protocols are subject to change in light of updated guidance.
Thank you for your understanding and patience as we try to get this right to provide the safest possible experience for RSA22 participants. If you have comments or suggestions, please feel free to contact RSA Executive Director, Leslie Dinauer, at dinauer.rsa@gmail.com.
Conference
Calendar
---
May 26-29, 2022
Baltimore Marriott Waterfront, Baltimore, Maryland