Complete Story

12/01/2021
Featured Council of Centers Member
Johns Hopkins Center for Injury Research and Policy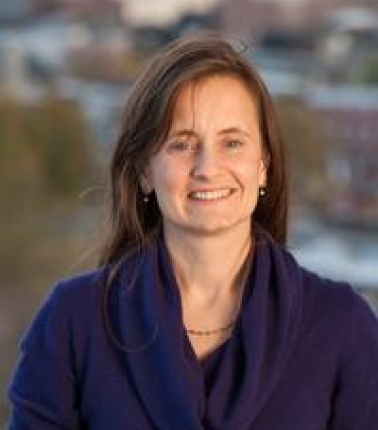 Official Name of Organization/Center: Johns Hopkins Center for Injury Research and Policy
Director: Shannon Frattaroli, PhD, professor in the Department of Health Policy and Management
Organizations Twitter handle: @JohnsHpkinsCIRP
Year Organization/Center was founded: 1987
City/state where the Organization/Center is located:
The Johns Hopkins Bloomberg School of Public Health, Baltimore, Maryland
What is something that the city where your organization/center is located is known for? (Or what is something unique about your city?)
Located on the Patapsco River near the Chesapeake Bay, Baltimore is known for blue crabs, a historic seaport, and hundreds of distinctive neighborhoods. It is also home to more than 4900 acres of parkland, including Patterson Park, Druid Hill Park and Federal Hill Park. Also known as Charm City, Baltimore is home to the first-ever United States postal office system, the first dental school in the world and home to the first telegraph line. It is also home to the world's first school of public health. Founded in 1916, the Johns Hopkins Bloomberg School of Public Health has more than a century of expertise in academic excellence, pioneering research, and translation of knowledge into policy and practice.
What is/are the primary injury topics your organization/center addresses?
The Johns Hopkins Center for Injury Research and Policy is dedicated to closing the gap between injury research and practice to prevent unintentional and intentional injuries across the life span. We have strategically selected four priority topic areas because of the potential to impact lives saved and improve the quality of life: home safety, including infant sleep safety, and fall prevention; substance use and overdose, including safe pill storage and opioid overdose prevention; transportation safety, including motor vehicle crashes and transportation infrastructure; and violence, including intimate partner and youth violence prevention. With a special focus on children, older adults, populations affected by health disparities, veterans and other members of the military, and trauma survivors, the faculty, staff, and students of the Center use a multidisciplinary, multi-sector approach to studying and translating effective strategies to prevent injuries from happening and treat people when they are injured.
Tell us about a fun office tradition your organization/center has.
With the start of every academic year, our faculty are eager to meet the new group of incoming students. Professor Jon Vernick teaches our introductory injury and violence prevention course first term and every year we host a reception for students in his course and other students who are interested in learning more about the Center and injury prevention at Johns Hopkins. This year we organized this annual favorite event virtually. Faculty and students gathered and shared their experiences in the field, talked about ongoing projects, and pitched opportunities for students to engage in research and practice work with Center faculty. The conversation was so lively and engaging, no one had a chance to miss the pizza that we usually serve! Making time and creating the space for faculty-student conversations – that's a good time!
How has your organization stayed connected during the pandemic? (or any fun or interesting thing your center has done over the past year? Or if you are back in person or starting to go back in person what has that been like?)
Like the rest of the world, we have had to get creative with ways we can stay connected virtually. One way we have done this is through our weekly seminar series, an hour-long presentation every week with experts around the country on thematic topics that inform pressing injury issues. Each academic term has a different theme led by a Center faculty member. Before the pandemic, the seminars were held in-person, however, we have pivoted to a remote event to create space for individuals interested in injury prevention to continue to connect. We have seen great success with attendee participation and look forward to continuing the seminar series for the remainder of this academic year.
We've also transitioned our partnerships online with great success. The Clinton Foundation, the Centre for Responsible Leadership, and our Center are in the middle of a series of conversations with national leaders from faith and science to explore strategies that reduce stigma about addiction, educate about treatment and recovery, and advance policies and programs that save lives. Hosted by President Bill Clinton, the webinar series Bridging Faith and Science to Combat the Overdose Crises, debuted on May 4, 2021, and focused on racial and ethnic disparities and the urgent need for attention to address the overdose crisis. The second seminar, on September 20, centered on how local, state, and national government policy is needed to address substance use disorders. We are in the planning stages for a third installment of the webinar series and encourage you to stay in touch for more information!
Finally, this Spring center faculty released a new report that provides guidance on implementing a Safe System approach to road safety. The report, "Recommendations of the Safe System Consortium," approaches road systems so they are safe when used intuitively, or the way people tend to use them. This approach has already been applied in other countries with great success, including Sweden. We gathered more than two dozen leading highway engineers, scientists, and public health professionals to develop the recommendations designed to close the safety gap between well-served and historically underserved communities.
Anything else you would like to share with SAVIR members about your organization/center?
For over thirty years, the Center has been on the frontlines of injury prevention research and practice. In fact, our center pre-dates the creation of the NCIPC program at the Centers for Disease Control and Prevention. We are proud to say that Susan P. Baker, the "mother of injury prevention," was the Center's inaugural director. Professor Baker is well-known for her work on infant mortality in car crashes that eventually led to policies requiring the installation of child safety seats, teen driving research that informed our present graduated driving system, and her pioneering work in aviation safety. She also created the Injury Severity Score used in trauma medicine.