Patient Education
Family Health Radio
Family Health was produced at the WOUB Center for Public Media with support from the Osteopathic communit for 30 years and went off the air in July 2012. The series reached 11 million listeners on more than 250 domestic stations and an international audience in about 180 nations via the American Forces Network Radio.
The program's format consists of simple and effective- daily segments of two and a half minutes, with practical, easy-to-understand answers to some of the most frequently asked questions about health and health care. The host, Harold C. Thompson III, D.O., assistant professor of emergency medicine at the Ohio University College of Osteopathic Medicine, also included timely, practical, and consumer-orientated information about how to evaluate health information on the internet. Family Health Radio was supported in part by the Ohio Osteopathic Association.
Listen to the two and half minute programs by clicking on the titles.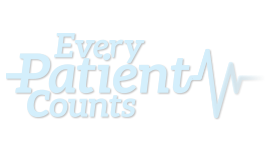 America's health care system is in crisis. In communities nationwide, citizens are losing access to quality medical care, and no one is immune. Before our health care system flatlines, we must take action to ensure that our lawmakers know Every Patient Counts.
Consumer Health Choices is where you can find free Consumer Reports resources for patients and their families.

The Ohio Osteopathic Association is a member of Partners for Cancer Control, which is a statewide coalition of organizations working to reduce the burden of cancer among Ohioans. For information and additional cancer resources visit the coalition's website at http://www.ohiocancercontrol.org/aws/OPCC/pt/sp/home_page

The National Cancer Institute has a new, reliable source for risk information about six common cancers, steps to reduce risk, tips for understanding cancer news stories, and tools to use with doctors to manage cancer risk. Find the site at http://www.cancer.gov/.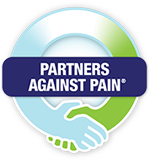 The Purdue Web Site -- www.PartnersAgainstPain.com -- contains useful information for patients and caregivers in the following categories: (1) Pain Assessment/Measurement/Scales, (2) Pain Documentation/ Journals, (3) Pain Advocacy, and (4) Pain Resources.
The Quit Line is designed for people who are ready to quit using tobacco, and people who want to make sure they have the support and the motivation to stay tobacco-free. When you call and enroll, you're paired with an experienced quit specialist who will work with you to set a quit date and design a quit plan customized to your pattern of tobacco use.
.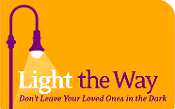 The decisions a person makes regarding their healthcare preferences and treatment wishes at the end of life are extremely important. As a result, the Midwest Care Alliance (formerly the Ohio Hospice and Palliative Care Organization), in collaboration with the Ohio State Bar Association, the Ohio Hospital Association, the Ohio Osteopathic Association and the Ohio State Medical Association have published two documents to help patients have discussions and complete forms on how to deal with life threatening situations when a patient cannot speak for him/herself.
Conversations That Light the Way is a workbook designed to assist you in making choices about the kind of health care you want as you journey through the final phases of life. Although this subject can be uncomfortable for many people to address, it is important that each person has the opportunity to make these important choices for themselves. The workbook contains questions, prompts and information designed to help you consider and discuss choices at the end of life. You may want to revisit this workbook over the years as these conversations take time and your decisions and choices may change.
Important Notice:
The Ohio General Assembly passed House Bill 126 in December, 2013,to allow the appointment of a guardian to be made through a healthcare power of attorney. The change required amending Ohio's advance directives documents to conform to the new law. The new documents, finalized March 19, 2015, can be downloaded as a PDF and printed by clicking here: Ohio Advance Directives 2015
Ohio Legal Services offers a self-guided interview to prepare your personalized Ohio Advance Directive on line. A new Spanish version is also available. To utilize this tool, click here.
For additional information, see the articles below and visit these web sites:
More Resources and Information
by John C. Wolf, DO

The natural consequence of being born is death. Most of us will have at least some advanced warning before we die from diseases such as heart disease or cancer. Some of us will die suddenly and unexpectedly. It's never too early to start end of life planning.

Details >

The ethnic, cultural, and religious diversity that gives America its own unique background is also adding a new dimension to the special needs that healthcare practitioners must address when providing end-of-life care to members of these different communities.

Details >

Effectively managing the physical pain associated with terminal illness does not extend a dying person's life. However, lessening that pain can enhance the quality of life at the end of life by enabling people to coherently discuss a child's future, put their affairs in order, or perhaps even visit a special place one last time.

Details >

OMT is effective as an adjunctive therapy to help control and ease somatic pain that many people suffer from during the final stages of life. Somatic pain includes that of the muscles, skin, bone, and other soft tissues.

Details >

As the average life expectancy in the US increases and the number of older Americans continues to rise, more and more adults, their families, and healthcare professionals are addressing the many issues and decisions surrounding "end-of-life" care and support.

Details >

Typically, hospice care at the end of life is covered by Medicare, Medicaid, most private insurance companies, and managed care organizations. Community contributions, memorial donations, and other gifts often make free care possible for patients without sufficient funds, and some programs charge patients according to their ability to pay.

Details >

Hospice Care Enhances Dignity and Peace As Life Nears Its End

Hospice care, a fully reimbursable Medicare Part A benefits option for beneficiaries and providers since 1983, offers the services designed to address the physical and emotional pain through effective palliative treatment when cure is not possible.

Details >