Complete Story

05/09/2022
In Memoriam: Oil-Air Products Founder Roger Schwerin Passes
FPDA is saddened to share the news of the passing of Roger Schwerin.
A memorial was held on May 4, followed by a graveside service. A recording of the memorial is available on the Horvath Remembrance Center's
website
.
Below is a message from Oil-Air Products President Kyle Britton.
---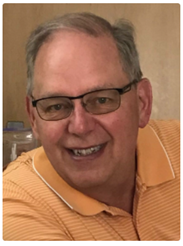 It is with a heavy heart that I announce the passing of Roger Schwerin. Roger had a stroke on Thursday, April 28 after a medical procedure was performed that identified bleeding on his brain. Roger passed away Friday, April 29, in the early afternoon surrounded by family and friends.
Roger had been in the fluid power industry for 45 years. He graduated from Granite Falls Technical College in Granites Falls, Minnesota in 1977 with a fluid power degree. He co-founded Oil-Air Products in 1983 and dedicated his life to its success. Roger was active in the fluid power industry and with NAHAD and FPDA. He rarely missed a meeting and the opportunity to spend time with all the great people he met and shared time in the fluid power industry. He was well respected throughout the industry and was a dear friend to many. Roger had just retired on January 1, 2022. We celebrated his retirement with a luncheon at Oil-Air Products. He was a friend and business partner to me since 1997 and I was blessed to have a friend like Roger. He left us too early and will be missed.
Kyle Britton
President
Oil-Air Products LLC
---