Annual Fall Conference
FALL CONFERENCE 2021 -
September 30 - October 1, 2021
What a time we had! It was so wonderful to go "Back to the Future" together in Louisville. We enjoyed a robust and informative program and had some fun, too -
Special thanks go to our phenomenal sponsors for their continued support of KMGMA - we are truly grateful!
We recorded the live sessions during the conference and are in the process of downloading and editing the recordings to make them available for all On-Demand attendees. Once we have this done, we will send out an e-blast with the links and access information.
---
ICYMI -
If you missed the onsite conference experience, you can still participate - and get those important CEU hours - by registering for the MultiAccess On-Demand Library. Remember, CEUs must be reported by December 31st, so take the opportunity to get 5 CEU hours for a special price!
---
Conference Handouts
---
CEU Instructions
Here are the instructions for completing your AAPC Code submission and/or ACMPE Credit Hour Worksheet. Because we received these codes after the Fall Conference, we are providing 2 pages - 1 with the code numbers and 1 Attendee Form. It is your responsibility to file your submission and retain the document.
Workshop Descriptions
Resilient Leadership: The Role of Well-Being in Individual and Organizational Performance
Resilience is defined as the ability to recover from setbacks, adapt well to change, and keep going in the face of adversity. The demands of healthcare leadership and the prevalence of burnout in our industry are a compelling call to action for leaders to examine the research around resilience and well-being, and consider the habits and practices that can drive individual and organizational performance.
Opportunities for healthcare leaders to lead by example; intentionally building resilience through self-care, coaching, increased self-awareness and emotional intelligence, connection to purpose, and intentional personal well-being, can result in positive outcomes for both individuals and organizations. Resilience is the essential quality of leadership that propels and sustains our ability to succeed and lead. It doesn't mean that negative circumstances won't occur, but it does actively prepare you to effectively navigate and manage those negative circumstances. This session will provide attendees with an action plan and practical resources to deepen their understanding and application of resilience and personal and professional well-being to achieve greater personal and organizational performance.
At the conclusion of this lecture, participants will be able to:
Apply tools to increase their resilience, adaptability, and leadership response in times of stress, adversity, and change
Create an action plan to increase well-being and enhance resilience.
Identify their personal purpose, and develop an action plan to deploy it in your day-to-day leadership.
---
The Focused Leader: Prioritizing What, Why, and How We Do What We Do
Many people assume that the hardest thing about 'Strategy' is the planning. Being creative or visionary enough to set goals or aspire to grow. The simple reality is that 'knowing what to do' is the easy bit. Execution is the heavy lifting. Action and accountability are what separate the doers from the dreamers.
In this candid and practical session, we'll take a page from the playbook of high-performing organizations, reviewing the components of an effective strategic plan; mission, vision, values, goals, and behaviors. Along the way, we'll consider research on the topics of purpose, well-being, and goal-setting. Participants will walk away with a road map to effectively execute on that plan, on their journey to personal and professional success.
At the conclusion of this lecture, participants will be able to:
Identify and define their personal values, purpose, and vision
Develop goals that are measurable
Implement a personalized strategic plan to advance their personal and professional success
---
Cybersecurity: Are Your Secrets Safe?
Long before cybersecurity became news of the day, the HIPAA Security Rule required practices to maintain appropriate administrative, physical and technical safeguards to ensure the confidentiality, integrity and availability of electronic protected health information." The Rule also requires practices to "implement a security awareness and education program for all members of its workforce (including management)." The widespread breach and ransomware incidents occurring around the globe serve as proof not only that no industry is safe from these attacks but also, that many organizations are not doing enough to protect themselves.
While every industry is at risk, in the context of a medical practice, a cyber-attack could render it impossible for you to see your patients with no way to access either a schedule or medical records. Imagine the risk in attempting to render care to a patient with no treatment history available. For all the privacy breaches and ransomware attacks that make the news, we know many more go unreported. Considering the impact, a data breach or ransomware attack could have on your patients and operations, it is imperative you take steps to safeguard your systems.
Objectives:
Highlight HIPAA Security Rule requirements and industry data outlining the risks you face from cyber criminals;
Define the five key steps to an effective cybersecurity program including an effective security risk analysis; and
Outline a response plan for a security incident.
---
Increase Your IT IQ
What does IT contribute to your organization? How does it fit into your business plan?
Think of IMPACT rather than tasks or processes.
We will discuss what you are most interested in and guide you through questions you should ask. Send in your questions early so we can address what is of most interest and helpful to you. Enter them here -
https://forms.office.com/r/60WSWFFnpM
keeping systems and networks up
ensuring security and privacy for intellectual property, mission-critical applications, and sensitive data
protecting the company from security breaches, malicious viruses, and malware
ensuring that employees are using systems properly
tracking and monitoring system assets
developing and maintaining applications
managing your IT team when you are non-technical
managing relations with technology vendors
---
Speaker Bios
Laurie Baedke MHA FACHE FACMPE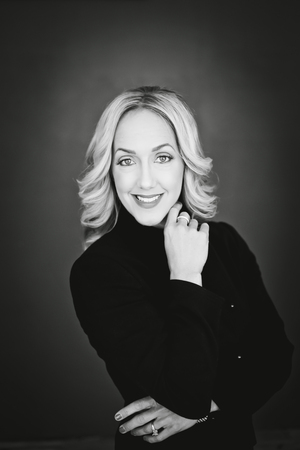 Laurie Baedke is a faculty member and Director of Healthcare Leadership Programs at Creighton University.
A well-regarded speaker and author with broad experience building companies, and leading organizational change, Laurie has specific expertise in healthcare management, emotional intelligence, and strengths-based leadership. She is an active mentor and advisor to senior executives, physician leaders, early careerists, and entrepreneurs. And she hosts the weekly podcast, The Growth Edge Leadership Podcast.
Laurie holds a bachelor's degree in human services and business administration and a master's degree in healthcare administration. At age 26, she became the youngest individual to achieve board certification as a Fellow of the American College of Healthcare Executives (ACHE), and is also a board-certified Fellow of the American College of Medical Practice Executives. Laurie has been certified by The Gallup Organization as a Strengths Performance Coach since 2006.
Laurie is the recipient of numerous awards. Professionally, she has served on four national committees for ACHE, and is a current member of the ACHE of Nebraska and Western Iowa Chapter board of directors. She also serves a variety of civic and community organizations, including current appointments on the Omaha Bridges Out of Poverty Board of Directors Executive Committee and the Leadership Omaha Curriculum Committee.
Laurie holds dual faculty appointments at Creighton University's Heider College of Business and School of Medicine, where she serves as director of the Executive MBA in Healthcare Management program.
Her first book, titled The Emerging Healthcare Leader: A Field Guide, was published by ACHE's Health Administration Press in 2015. She contributed a chapter; The Clinician Entrepreneur, to a book published by Oxford Press in April, 2017 titled The Handbook of Private Practice. And, most recently, a second edition of her book, The Emerging Healthcare Leader: A Field Guide, was published ACHE's Health Administration Press in March, 2018.
Laurie lives just outside of Omaha, Nebraska with her husband and two children.
---
Penny Noyes - President, CEO, & Founder Health Business Navigators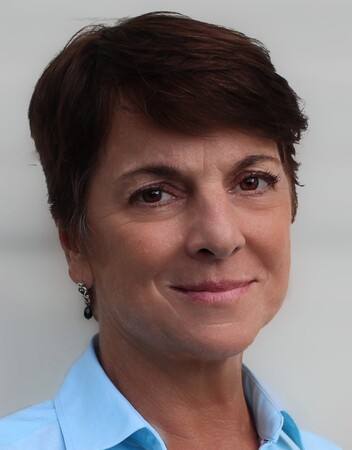 President, CEO and Founder of Health Business Navigators (HBN) with 4 decades of health care industry experience. Penny has spent 18 years on the payer side of the industry and 22 years on the provider side...Here are just a few of her accomplishments…
Founded HBN in 1999 - a firm that focuses solely on payer contracting and credentialing nationwide. HBN earned the distinction of being an MGMA national AdminiServe Partner for 9 years.
Prior to HBN she was Sr VP of Business Development for US HealthWorks, heading up the acquisition process for 23 deals involving nearly 100 clinics in 7 states that included approximately $100 million in revenue. She renegotiated the payer contracts nationwide and achieved delegated credentialing with all payers.
Earlier in her career she spent 6 years at Allmerica Financial where she was assigned to the project of starting Private Healthcare Systems (PHCS). She oversaw the contracting and credentialing of over 180,000 providers nationwide and headed up Allmerica's product development for health plans in all 50 states.
She spent 6 years at BCBS Massachusetts where she piloted a number of HMO products and was heavily involved in negotiating self-funded arrangements for employer, union and association health plans.
Penny speaks regularly at MGMA national and state conferences, MGMA Financial Management and Payer Contracting specialty conferences and webinars, and for DecisionHealth, Specialty boards, and other local and national organizations. She is regularly called upon by industry news writers for articles and opinions on health plan and credentialing issues and trends. She is known for her practical, candid, methodical, "can do" attitude in tackling the challenges of contracting and credentialing.
Most important though….Penny rolls up her sleeves, negotiating payer agreements and tackling credentialing challenges on a daily basis on behalf of practices nationwide, giving her detailed insight and keeping her up to date on the trends and health care practices' business issues that need to be understood, renegotiated and/or managed.
---
Steve Dickens JD, FACMPE, Vice President Medical Practice Services SVMIC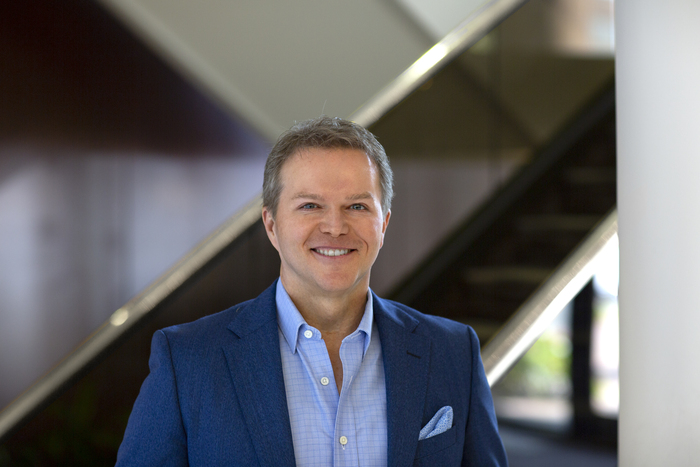 Stephen A. Dickens is an attorney and Vice President of Medical Practice Services at SVMIC. In this role, he advises physicians and their staff on organizational issues including governance, operations, strategic planning, leadership, patient experience and human resources. He is a published author and frequent speaker at state and national conferences on these topics. Mr. Dickens has spent over 25 years working with physicians in various roles including 15 years in medical practice, hospital and home care executive positions before joining SVMIC in 2008. He is a Past Chair of the Medical Group Management Association having served as the first solo chair of MGMA-ACMPE.
He is a Past President of the MGMA Financial Management Society, Tennessee MGMA and Tennessee Association for Home Care. He is a Board-Certified Medical Practice Executive and a Fellow in the American College of Medical Practice Executives. He holds life membership in MGMA with Distinguished Leader designation as well as life membership in Tennessee MGMA. In addition, he has previously earned Fellowship in the American College of Healthcare Executives and certification as a Home and Hospice Care Executive by the National Association for Home Care.
He is the 2015 recipient of the Martha Johnson Distinguished Service Award from the Tennessee Medical Group Management Association honoring his contributions to the organization and the medical practice profession. He was named Tennessee's Home Care Administrator of the Year and received the President's Award for service to the industry from the Tennessee Association for Home Care. He has also received numerous awards for his ongoing volunteer service to the Pi Kappa Alpha International Fraternity.
---
Jennifer Erena and Phil Miller, the ame group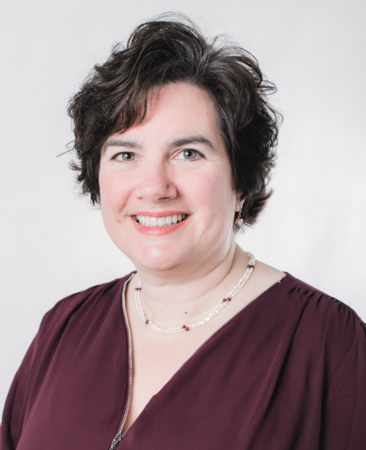 Jennifer Erena graduated from UK with a BSN and worked 23 years as an Oncology Nurse, Clinical Informaticist and Manager of a Wound and Hyperbaric Oxygen Center. Her natural comfort with technology targeted her for healthcare technology projects and EMR implementation. She served as Clinical Analyst for an electronic record developed for providers of Medicaid waiver services, and now as Marketing Manager with The AME Group. And as most nurses, a "Jane-of-all-trades".
Phillip Miller is a Kentucky native who grew up in Versailles KY with the dream of one day becoming a UK basketball player. After nearly 10 years of pursuing this dream, he realized that there were certain obstacles that could not be overcome such as height, speed, defensive capabilities and overall talent, so he decided to pursue a different course.
Phil received a BA in Human Services from Asbury College and a master's degree in Social Work from the University of Kentucky. He practiced as a licensed clinical social worker for many years before his passion for technology took him down a different path.
After serving 12 years as an IT Analyst, Systems Administrator and Integrator with Columbia HCA and Catholic Health Initiatives, Phil left to start an IT company. Serving KY businesses for 20 years as Integrity IT, then as The AME Group since 2019. The AME received SOC 2® exan and MSP Verify™ Certification and is widely recognized as a leader in both Information Technology and IT Security Services.
---
Jay Swacker, CPA, CIA, CHC, CHFP, CHDA, Dean Dorton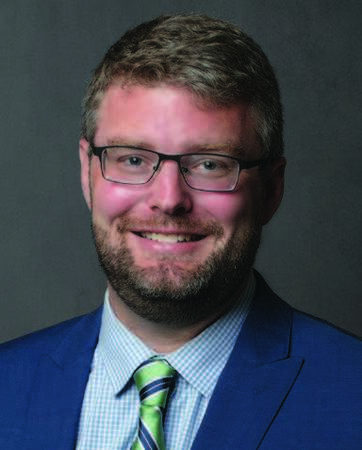 Professional Experience
Jay has more than 10 years of experience working for public sector and nonprofit entities engaged in acute healthcare and public health.
Industry Expertise
Jay has more than five years of experience performing auditing and analytical procedures for healthcare industries. In his previous role, Jay served as an audit manager for Crowe Healthcare Risk Consulting, performing internal auditing services for national nonprofit healthcare entities. He has performed numerous projects related to compliance with healthcare regulations, adoption of clinical operations quality and safety evidence-based practices, revenue cycle management, and financial reporting for healthcare entities, including hospitals, home health agencies, physician practices and hospices.
Community Involvement
Dean Dorton Community Outreach Team, Co-Lead
Junior Achievement of the Bluegrass, Volunteer
The Well of Lexington, Volunteer
Education
Master of Health Administration, 2013, University of Kentucky, Lexington, Kentucky
Master of Science in Accounting, 2010, University of Kentucky, Lexington, Kentucky
Bachelor of Science in Accounting, 2005, University of Kentucky, Lexington, Kentucky
---
Robert Hoffer, Managing Partner DBL Law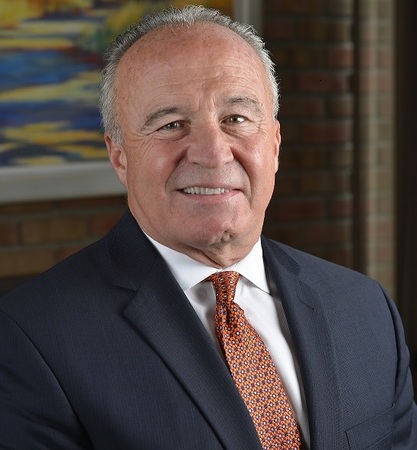 Bob is DBL Law's Managing Partner. He has represented employers of all sizes and industries on human resources and labor and employment compliance matters for over 35 years. in his career, Bob has worked closely with state and federal administrative agencies, including the EEOC, DOL, DOJ, Kentucky Commission on Human Rights, Kentucky Labor Cabinet and the Ohio Civil Rights Commission. A large part of Bob's practice including litigating employment cases in federal and state courts.
Bob has successfully defended his clients in the following areas:
Obtaining summary judgment in a case involving disability discrimination in feder court which was affirmed by the Sixth Circuit Court of Appeals, writ certiorari denied by the United States Supreme Court
Obtaining temporary injunction in Kentucky state court on a covenant not-to-compete agreement
Successfully enforcing a non-compete in Kentucky Supreme Court and Court of Appeals
Obtaining multiple summary judgments in wrongful discharge cases in Kentucky State court
Obtaining jury verdict for a physician in a case involving the death of a child as a result of neonatal herpes encephalitis
Numerous successful mediations with the EEOC as well as in medical negligence cases
Bob also represents the interests of his clients in Kentucky and Ohio probate matters
---
Nick Birkenhauer, Partner DBL Law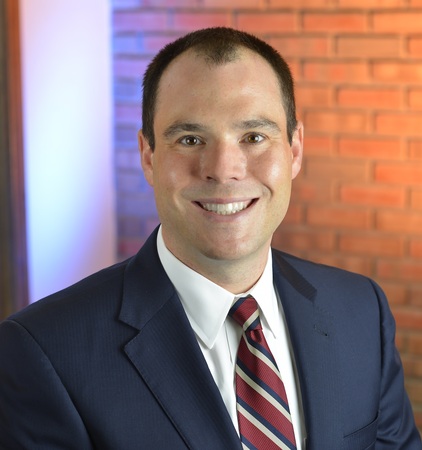 Nick is a DBL Law partner whose practice is focused on assisting employers with all aspects of Human Resources and Employment Law. Nick has extensive experience working with employers of all sizes and across a wide array of industries, including healthcare and manufacturing.
Nick has considerable employment litigation experience, and practices at all levels of Kentucky and Ohio state and federal courts. Nick also regularly represents his clients before state and federal administrative agencies such as the EEOC, DOL, OSHA, Kentucky Labor Cabinet, Kentucky Human Rights Commission, and Kentucky Unemployment Commission. In addition to his employment work, Nick has broad business and commercial litigation experience.
Outside his office, Nick serves as the Chairman of the Salvation Army of Northern Kentucky Advisory Council. He is a member of the Northern Kentucky Workforce Investment Board. Nick is also a member of the Covington Catholic High School Board and is active with the Alliance for Catholic Urban Education. He serves as co-chair of the Congregation of Divine Providence Development Advisory Board.
Nick is a Northern Kentucky native and resides in Ft. Thomas, Kentucky with his family.
---
Andrew Bledsoe, Deputy Executive Director, Office of Health Data and Analytics KHIE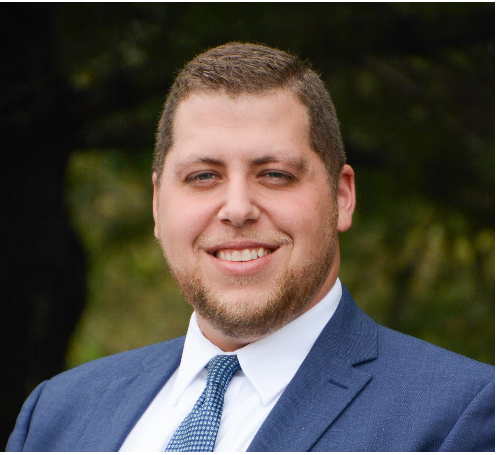 The intersection of health information technology with quality care delivery has provided Andrew Bledsoe with a unique perspective over his nearly 17 years in healthcare. Starting his career in a regional hospital, he quickly learned the challenges in healthcare, especially rural medicine, and began investing in the concept of leveraging health information technology to improve outcomes for patients. His current appointment as State HIT Coordinator and Deputy Executive Director for the Office of Health Data and Analytics within the Cabinet for Health and Family Services primarily focuses on implementing the KHIE Strategic and Operational Plan, promoting the statewide exchange of patient health information, spearheading a number of new services designed to improve care coordination, and offer new avenues to reduce reporting burdens and foster inter-agency collaboration.
---
Cory Meadows JD, Vice President Medical Affairs Kentucky Medical Association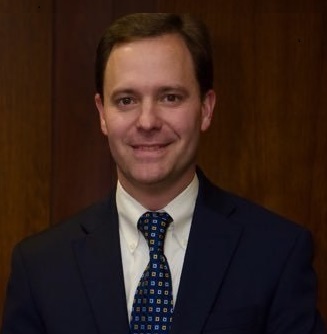 Cory Meadows is the Deputy Executive Vice President and Director of Advocacy at the Kentucky Medical Association. Meadows joined KMA in 2011 and since that time has been responsible for managing the Association's legislative advocacy efforts and legal activities. He also speaks on a number of topics related to physician practice management, medical/legal issues, access to care, compliance, and the current state of the health care industry. Prior to joining KMA, Meadows practiced law in both the public and private sectors and served in several key positions within the Fletcher Administration. A native of Clay City, Kentucky, Meadows earned an undergraduate political science degree from the University of Kentucky and a law degree from the Brandeis School of Law at the University of Louisville.