Annual Fall Conference

THANKS TO ALL WHO ATTENDED THE FALL CONFERENCE -
SEE YOU NEXT SPRING!
MARCH 14 - 15, 2024
EMBASSY SUITES UK COLDSTREAM
LEXINGTON, KENTUCKY
Join us in Lexington for motivational, usable, sustainable strategies to support your practices, and earn CEU credit.
Speaker Bios
Steve Haffner - Keynote
Steve Haffner is a mind performance strategist, helping professionals elevate their performance in decision-making, problem-solving and goal achievement.
After a successful 30-year corporate career as an I.T. professional, business analyst and executive, Steve launched his own business in 2011 as a magician, mentalist, and speaker.
Combining his personal experience with insights from the fields of psychology, behavioral science, and magic, Steve shows how we can break through our own cognitive illusions – the hidden mental shortcuts, distortions, and subconscious biases that can sabotage clear and effective thinking.
​

As a former professional magician, Steve Haffner understands how illusions work and what we can do to mitigate the effects of our own inner deceptions. He provides strategies for outsmarting the inner illusions that are barriers to great problem-solving and decision-making.
"

My highest level goal is to help people find new ways to think and make decisions so they can elevate their ability to solve their problems and achieve their goals. I strive to

use my unique combination of experiences, education, talents, passions, and crazy ideas to bring a new perspective to thinking and mind performance."
---
Cristal Mackay, Regional Vice President of Program Management, Aya Healthcare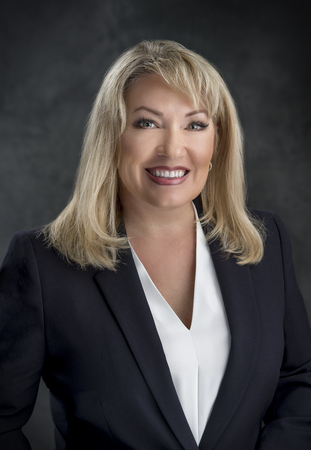 Cristal Mackay is the Regional Vice President of Program Management at Aya Healthcare. Her career has included leadership roles at Banner Desert and Cardon Children's Medical Centers, Ventura County Medical System, Adventist Healthcare, and the University of Utah Medical Center.
As a mission-driven, hospital Chief Operations Officer, Cristal is passionate about advancing healthcare organizations to higher capabilities in productivity, quality, patient satisfaction, and cost containment.
In her spare time, she brings her therapy dogs to hospitals to provide comfort to the staff and patients.
---
Julie Jines, President, Ortho Risk Partners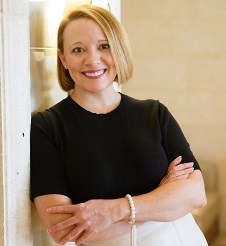 Julie Jines provides risk management services to Ortho Risk Partners member groups. Ortho Risk Partners is a member-owned organization that leverages its strength in numbers to reduce insurance costs and mitigate risk for orthopaedic practices. Julie has almost 20 years of experience in risk management, quality management, patient safety, peer review, and regulatory compliance within the hospital, ASC and medical practice space. Julie has presented at the national level for the American Association of Orthopedic Executives and American Society of Healthcare Risk Management as well as regionally for organizations such as Nevada Orthopaedic Society, NY State Bones, Nevada Association of Medical Staff Services and Missouri Association of Quality.
---
---
Brian K. Garver, Senior Vice President KeyBridge Medical Revenue Care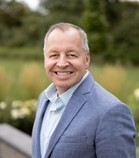 Brian Garver is a passionate business development leader in the Healthcare Revenue Cycle space with over 20 years of leadership experience. Brian is also nationally recognized as an expert facilitator and speaker focused on Patient Experience, Organizational Culture and Business Leadership. In his presentations, Brian delivers actionable content with an engaging, compelling message that will inspire new, thoughtful changes within your team.
His ability to touch every attendee with humor, emotion, empathy and care have made his presentations nationally recognized and highly sought after. His powerful speaking engagements have taken him across the country from New York to Los Angeles with many stops in between.
Brian resides in Lima, Ohio and is an active member of the American Association of Healthcare Administrative Management (AAHAM) and the Healthcare Financial Management Association (HFMA). He also hosts the live podcast series… "The Revenue Cycle Rundown".
---
Ashkan Nikou, Head of Security, Bluegrass Orthopaedics
Ashkan Nikou is a licensed Security Officer and Professional. Ashkan is in his 7th year in the US Army as a Sergeant and is currently working on his Officer Command Candidacy. He has a degree in Criminal Justice with a background in Homeland Security. He has been in security for 7 years with both management and leadership experience. He is dedicated to providing top tier security and skills to protect his personnel and patients. His hobbies include travel, 4-wheeling, and hunting.
---
Connie Leffler, KMGMA ACMPE Forum Representative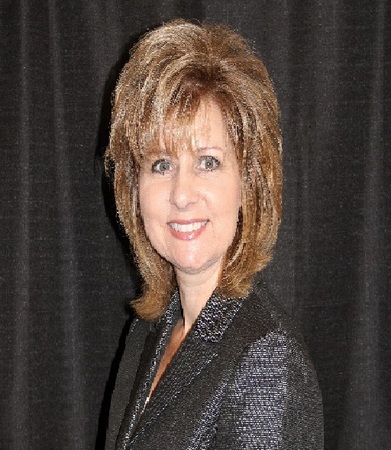 Connie Leffler, CMA, CMM, FACMPE, has over 25 years experience in Practice Management. She is Board Certified and a Fellow with The American College of Medical Practice Executives.
Connie has been an active member with Local and State MGMA Chapters for over 20 Years. Connie is currently the ACMPE Forum Rep for KMGMA and an active MGMA member.
---
Shannon Young, KMGMA President-Elect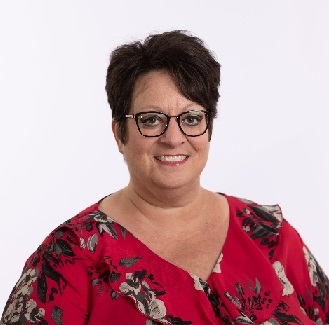 Shannon Young has an Associates degree in Health Information Management, she is also a Certified Professional Coder, and is currently working on her CPPM (Certified Physician Practice Manager). She is the Director of Business Services at Bluegrass Orthopaedics in Lexington, KY. She has worked in healthcare for 28 years, 16 years in orthopedics.
Shannon serves on the KMGMA Board of Directors as the secretary. Her hobbies include her new grandbaby and her church family. She is currently married to the love of her life; she has 2 sons and a daughter, son-in-law. Her superpower is to multitask like a mother.
---
David Asher, KMGMA Treasurer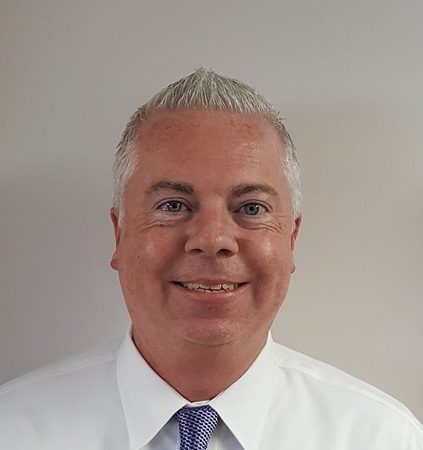 David Asher is Chief Administrative Officer at Harrison Memorial Hospital in Cynthiana, Kentucky. He began his career at Harrison in 2010 as the Physician Practice Support Manager. David is directly responsible for: Daily operations of the HMH Physician Group medical practices, Physician and APP employment contracts, and Case Management and Utilization and Review
He previously worked at Dialysis Clinic, Inc. in Lexington where he was the accounting manager for the Kentucky locations. David is a member of MGMA and Kentucky MGMA. He currently serves on the Kentucky MGMA board as the Members Services Chair.
---
Cody Hunt, Health Policy Manager Kentucky Medical Association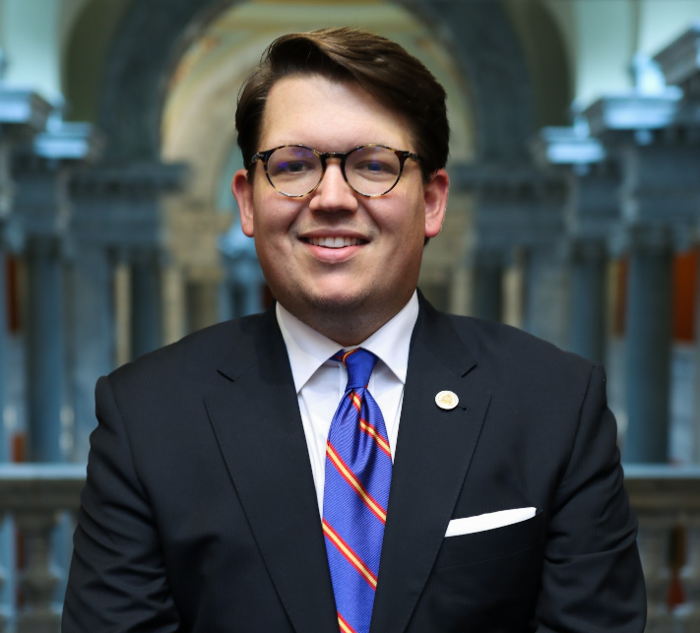 Cody Hunt is a 2018 graduate of the University of Kentucky with a Bachelor of Arts in Political Science. Cody also has a Masters in Justice Administration from the University of the Cumberlands. Cody has been with KMA since December 2021, working in the advocacy department, conducting policy research, and helping to advance the organization's health policy initiatives. Prior to coming to KMA, Cody worked for three years as a Policy Analyst in the Office of the Speaker, Kentucky House of Representatives. While in that role, he conducted policy research and assisted in drafting legislation relating to healthcare, child welfare, Medicaid, re-entry, and human/family support services.
---
Cory Meadows JD, Vice President Medical Affairs Kentucky Medical Association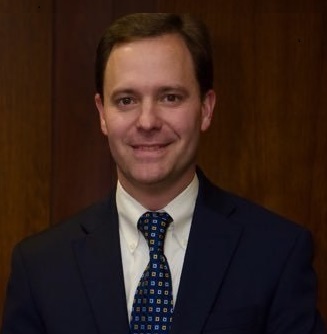 Cory Meadows is the Deputy Executive Vice President and Director of Advocacy at the Kentucky Medical Association. Meadows joined KMA in 2011 and since that time has been responsible for managing the Association's legislative advocacy efforts and legal activities. He also speaks on a number of topics related to physician practice management, medical/legal issues, access to care, compliance, and the current state of the health care industry. Prior to joining KMA, Meadows practiced law in both the public and private sectors and served in several key positions within the Fletcher Administration. A native of Clay City, Kentucky, Meadows earned an undergraduate political science degree from the University of Kentucky and a law degree from the Brandeis School of Law at the University of Louisville.
---
---
Workshop Descriptions
Keynote 1: Knowing Your Purpose
Melvin Adams
DARE to be Great
D- decide your Great
A- Aspire to be Great
R- Recognize your Great
E- Expect Great things
---
Keynote 2: Overcoming Obstacles
Melvin Adams
FOCUS
F- Finding your Purpose
O-Obstacles will come but you can Overcome
C- your Character will be built
U- Understand there's no U in team
S- See your vision become a Reality
---
Resilience, Hope, and Gratitude in Gritty Times: Critical Team Skills
Tracey Gaslin
Description: The past two years have been a challenge for each of us. Navigating distance, isolation, illness, and loss all while trying to be a present at work has created stress, anxiety, and frustration. This session will share some key considerations about how to become a better you and thus, a more empowered team player.
Objectives:
Participants will identify two new communication skills to use in their work environments.
Participants will list the components of the vulnerability to promote growth and hope-filled operations.
Participants will identify two methods for introducing gratitude in their daily lives.
---
Culture, Engagement and Results
Dwight Cooper
Description: How to have happy, engaged employees while driving industry-leading financial results
Learning objectives
Better understand the connection between culture, engagement, and results
Twelve to fifteen easy-to-implement initiatives that will drive improved employee engagement and improved results
---
No More Faxes: How Digitizing Referrals Cn Increase Revenue and Decrease Burnout
Moderator: Pamela Arbelaez
Panelists: Tabatha Lester and Davis Meyer
Many healthcare organizations still rely solely on fax machines to coordinate referrals. This, along with a lack of standardization in how practices handle referrals, can lead to disorganized operations, poor communication and incomplete records.
It's time for healthcare organizations to digitize this process and make it more efficient for both patients and staff. Join us to learn how two Kentucky practices strengthened their relationship with each other, expedited care and improved the patient experience by organizing referrals in a central, tech-enabled hub. Tabatha Lester, Communications Manager at Bluegrass Orthopedics, and Davis Meyer, Director of Patient Experience at Downtown Drs. Brown, will share how they have streamlined referral management to ensure that no patients fall through the cracks. The panel will be moderated by Pamela Arbelaez, Manager, Client Success at Phreesia.
Attendees to this presentation will:
· Learn how to create more visibility into the referral process for both specialists and referring providers
· See the benefits of tracking patient status and exchanging documents electronically
· Hear how the Connect platform for providers in Kentucky is improving patient care and enhancing communication
---
Developing High-Performance Teams Panel Session
Moderator: Pam Kirchem
Panelists: David Asher, Patti Bingham, and Shannon Young
Today's workplace calls for the development of high-performance work teams to manage dynamic healthcare environments. The panelists will present strategies to design and implement collaborative work systems. The program will begin with a brief presentation by the moderator, followed by remarks from each of the panelists – all of whom are KMGMA Board Members. The program will conclude with a 30-minute question-and-answer period.
---
The Intersection of Operations and Marketing Today
Jennifer Thompson, Insight Marketing Group
This course will help practices understand that a patient's experience starts long before they walk through your doors and encompasses more than the level of healthcare they receive in the examination room. Marketing is responsible for setting patient expectations for their experience at the practice, but then it is the responsibility of the operations staff to meet or exceed those expectations. Learning Objectives: At the end of this course, attendees will be able to: · Understand that operational understanding of marketing is essential to success · Properly convey the goals of the patient experience to marketing · Manage marketing to deliver a message consistent with the practice's values