Annual Fall Conference

Kentucky MGMA 2022 Fall Conference
Thanks to everyone who attended the 2022 Fall Conference at the Marriott Louisville East!
Couldn't join us? No problem - recorded sessions are available for on-demand viewing after the conference, with full CEU credits.
Remember, CEUs must be reported by December 31st, so take the opportunity to get 7 CEU hours for a special price!
---
Speaker Bios
Melvin Adams - Keynote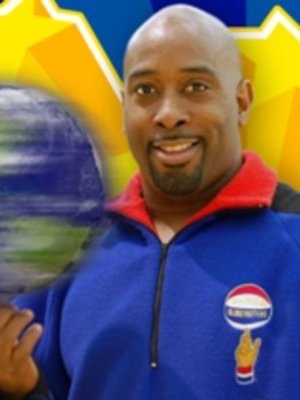 Melvin Adams has been an NCAA All-American basketball player, professional basketball competitor and member of the world-famous Harlem Globetrotter. He is currently a communicator and entertainer. His energetic and engaging presentation style make him a favorite for events of all kinds.
Melvin has had the privilege of speaking to over 3,000,000 youth through school assemblies, basketball clinics/camps and other events. In addition to speaking responsibilities, he is also frequently engaged in interviews and guest appearances in various forms of media. Melvin's passion for reaching America's youth has provided countless opportunities to speak, perform and share with groups.
Melvin was born in 1971 and grew up in the ghetto of Houston, Texas. He was challenged early in life with extremely negative circumstances; however, he dreamed of playing professional basketball. At the age of 13, his father died. With the consistent pressure of financial burdens and surrounded by hopeless situations, Melvin turned to sports where hard work and endless practices kept him from trouble. During these years, he led the district in assists and steals, and averaged 16 points per game for the Eisenhower High School's Eagles.
Melvin graduated from San Jose Christian College where he was a two-time NCAA III All-American basketball player. He remains the all-time scoring, assists and steals leader in the Warrior's history. After college, Melvin continued to focus on basketball and was given the opportunity to play professional basketball. He later joined the Harlem Globetrotters and was named Mr. Globetrotter numerous times. The award is presented yearly to the teammate that most exemplifies the excitement and energy associated with the Harlem Globetrotters.
On March 17, 2000 Melvin Adams retired from the Harlem Globetrotters to fulfill a new dream - to challenge individuals to personal success through focus, work and determination. Today, he is privileged to speak before student and adult audiences sharing his personal story and inspiring others to fulfill their dreams.

---
Pamela Arbelaez, Manager of Client Success, Phreesia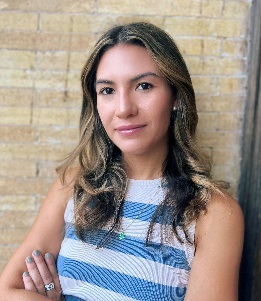 Pamela Arbelaez is a Manager of Client Success at Phreesia. Pamela has worked at Phreesia for four years, spending the last two focused on growing its patient access solutions. Pam began her career at Phreesia implementing intake solutions for clients in the Allscripts Market, later moving to a newly formed team focused on implementing new products and optimizing the Phreesia platform for clients across all EMRs and PM systems.
In 2021, Pam shifted her role to manage the Client Solutions department for Connect, Phreesia's referrals management platform. In addition, she also oversees Phreesia's faxing services team, which transcribes and digitizes faxes for clients.
---
David Asher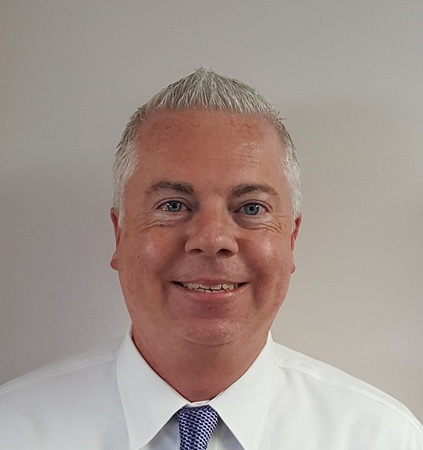 David Asher is Chief Administrative Officer at Harrison Memorial Hospital in Cynthiana, Kentucky. He began his career at Harrison in 2010 as the Physician Practice Support Manager. David is directly responsible for: Daily operations of the HMH Physician Group medical practices, Physician and APP employment contracts, and Case Management and Utilization and Review
He previously worked at Dialysis Clinic, Inc. in Lexington where he was the accounting manager for the Kentucky locations. David is a member of MGMA and Kentucky MGMA. He currently serves on the Kentucky MGMA board as the Members Services Chair.
A native of Viper, Kentucky (that is near Hazard, Kentucky for those inquiring minds), David is a member of the Cynthiana Rotary Club and treasurer of Indian Creek Christian Church. He resides in Cynthiana with his wife of 28 years, Julie Mastin Asher. They have one son, Reese, who graduated from Georgetown College and lives in Lexington. David has a Bachelor of Science degree from Union College with a double major in accounting and business administration.
---
Patti Bingham
---
Dwight Cooper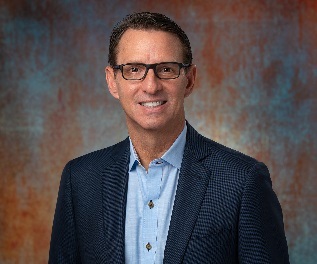 Dwight founded his first start-up, PPR Talent Management Group (Travel Nursing), in 1996 with a $10,000 investment. Under his leadership, PPR grew organically to over $100,000,000 in annual revenue before selling a majority interest to Trivest Partners in 2016. Currently Dwight is the CEO of Hueman People Solutions. Hueman's innovative approach to talent acquisition enables private equity backed portfolio companies achieve best-in-class hiring results.
Dwight's people first approach to value creation has been recognized nationally by Gallop and the Great Place to Work Institute (GPTWI). Dwight's companies have been nationally recognized by the GPTWI 16 times and in 2013 PPR was recognized as the nation's best small or medium size business to work for in America. Furthermore, Gallup has recognized Hueman and PPR as one of the 39 most engaged workforces in the world four times.
Dwight currently serves as an active board member for Trivest backed portfolio companies. His board service has, or currently includes, PPR Talent Management Group, Turnpoint Services, NovaTech, Family First Homecare, and Growth Orthopedics.
---
Tracey Gaslin PhD, CPNP, FNP-BC, CRNI, RN-BC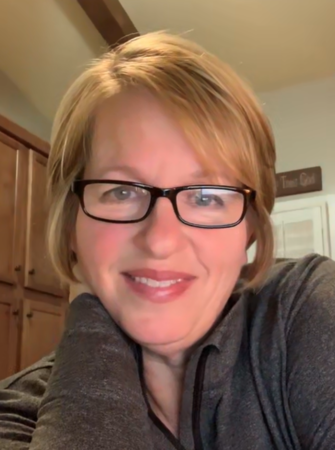 A professor and dual certified nurse practitioner in pediatrics and adults. She completed her PhD in Educational and Organizational Leadership and taught for 10 years specializing in pediatric development, service leadership, and research on gratitude. Dr. Gaslin periodically works as a consultant and publishes the majority of her work in the areas of pediatrics, camp nursing, behavioral health, and service leadership.
She currently serves as the Executive Director for the Alliance for Camp Health where she travels throughout the US and Canada educating about health and wellbeing. In 2020, she co-authored a textbook: Camp Nursing; The Basics and Beyond and published a Point of Care Text in 2021. She continues to be an active speaker, writer, and advocate for youth. She is eager to provide an array of education and resources to promote hope, healing, and health for all.
---
Pam Kirchem, MBA, FACHE, CHFP

Pam Kirchem is the Director of Hospital Services for the Kentucky Hospital Association (KHA), serving all hospitals in the Commonwealth and dedicated to sustaining and improving the health status of the citizens of Kentucky.
Since 2005, Pam has been providing hospital services to hospitals to enhance their ability to deliver health care services to their community. Ms. Kirchem's primary responsibilities include the marketing of its shared services program that takes advantage of the Association's collective negotiating strength.
Ms. Kirchem earned her MBA from the University of Louisville in 1999 where she also received her Business of Science in Business Administration in 1991. She is a Fellow of the American College of Health Care Executives (ACHE) and is currently serving as the president-elect of the Kentucky Chapter of ACHE.
In addition, Ms. Kirchem serves on the boards of the Kentucky Medical Group Management Association (MGMA); the Kentucky Chapter of the Healthcare Financial Management Association (HFMA) where she earned her Certified Healthcare Financial Professional (CHFP) certification. She is also proud to serve on the board of the Kentucky Society of Healthcare Engineers (KSHE).
---
Cory Meadows JD, Vice President Medical Affairs Kentucky Medical Association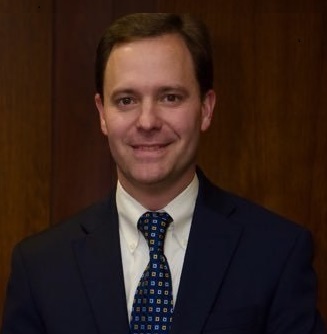 Cory Meadows is the Deputy Executive Vice President and Director of Advocacy at the Kentucky Medical Association. Meadows joined KMA in 2011 and since that time has been responsible for managing the Association's legislative advocacy efforts and legal activities. He also speaks on a number of topics related to physician practice management, medical/legal issues, access to care, compliance, and the current state of the health care industry. Prior to joining KMA, Meadows practiced law in both the public and private sectors and served in several key positions within the Fletcher Administration. A native of Clay City, Kentucky, Meadows earned an undergraduate political science degree from the University of Kentucky and a law degree from the Brandeis School of Law at the University of Louisville.
---
Jennifer Thompson, Founder and President - Insight Marketing Group and Insight Training Solutions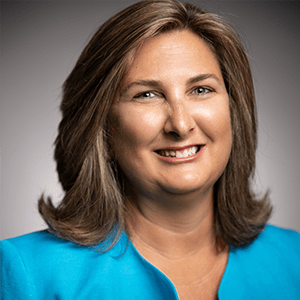 Jennifer Thompson is the founder and President at Insight Marketing Group and Insight Training Solutions. She founded the medical marketing company in 2006 after an unsuccessful run for political office (which she went on to win in 2010 & 2014). Jennifer has two decades of experience in marketing in the areas of technology, retail and medical for small businesses and Fortune 100 companies. She is co-host of the podcast show, DrMarketingTips.
---
Shannon Young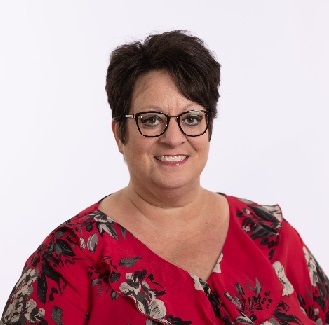 Shannon Young has an Associates degree in Health Information Management, she is also a Certified Professional Coder, and is currently working on her CPPM (Certified Physician Practice Manager). She is the Director of Business Services at Bluegrass Orthopaedics in Lexington, KY. She has worked in healthcare for 28 years, 16 years in orthopedics.
Shannon serves on the KMGMA Board of Directors as the secretary. Her hobbies include her new grandbaby and her church family. She is currently married to the love of her life; she has 2 sons and a daughter, son-in-law. Her superpower is to multitask like a mother.
Workshop Descriptions
Keynote 1: Knowing Your Purpose
Melvin Adams
DARE to be Great
D- decide your Great
A- Aspire to be Great
R- Recognize your Great
E- Expect Great things
---
Keynote 2: Overcoming Obstacles
Melvin Adams
FOCUS
F- Finding your Purpose
O-Obstacles will come but you can Overcome
C- your Character will be built
U- Understand there's no U in team
S- See your vision become a Reality
---
Resilience, Hope, and Gratitude in Gritty Times: Critical Team Skills
Tracey Gaslin
Description: The past two years have been a challenge for each of us. Navigating distance, isolation, illness, and loss all while trying to be a present at work has created stress, anxiety, and frustration. This session will share some key considerations about how to become a better you and thus, a more empowered team player.
Objectives:
Participants will identify two new communication skills to use in their work environments.
Participants will list the components of the vulnerability to promote growth and hope-filled operations.
Participants will identify two methods for introducing gratitude in their daily lives.
---
Culture, Engagement and Results
Dwight Cooper
Description: How to have happy, engaged employees while driving industry-leading financial results
Learning objectives
Better understand the connection between culture, engagement, and results
Twelve to fifteen easy-to-implement initiatives that will drive improved employee engagement and improved results
---
No More Faxes: How Digitizing Referrals Cn Increase Revenue and Decrease Burnout
Moderator: Pamela Arbelaez
Panelists: Tabatha Lester and Davis Meyer
Many healthcare organizations still rely solely on fax machines to coordinate referrals. This, along with a lack of standardization in how practices handle referrals, can lead to disorganized operations, poor communication and incomplete records.
It's time for healthcare organizations to digitize this process and make it more efficient for both patients and staff. Join us to learn how two Kentucky practices strengthened their relationship with each other, expedited care and improved the patient experience by organizing referrals in a central, tech-enabled hub. Tabatha Lester, Communications Manager at Bluegrass Orthopedics, and Davis Meyer, Director of Patient Experience at Downtown Drs. Brown, will share how they have streamlined referral management to ensure that no patients fall through the cracks. The panel will be moderated by Pamela Arbelaez, Manager, Client Success at Phreesia.
Attendees to this presentation will:
· Learn how to create more visibility into the referral process for both specialists and referring providers
· See the benefits of tracking patient status and exchanging documents electronically
· Hear how the Connect platform for providers in Kentucky is improving patient care and enhancing communication
---
Developing High-Performance Teams Panel Session
Moderator: Pam Kirchem
Panelists: David Asher, Patti Bingham, and Shannon Young
Today's workplace calls for the development of high-performance work teams to manage dynamic healthcare environments. The panelists will present strategies to design and implement collaborative work systems. The program will begin with a brief presentation by the moderator, followed by remarks from each of the panelists – all of whom are KMGMA Board Members. The program will conclude with a 30-minute question-and-answer period.
---
The Intersection of Operations and Marketing Today
Jennifer Thompson, Insight Marketing Group
This course will help practices understand that a patient's experience starts long before they walk through your doors and encompasses more than the level of healthcare they receive in the examination room. Marketing is responsible for setting patient expectations for their experience at the practice, but then it is the responsibility of the operations staff to meet or exceed those expectations. Learning Objectives: At the end of this course, attendees will be able to: · Understand that operational understanding of marketing is essential to success · Properly convey the goals of the patient experience to marketing · Manage marketing to deliver a message consistent with the practice's values