Complete Story

Mark Nell-2023
Anthony Wayne High School, Eastwood High School, Waynesville High School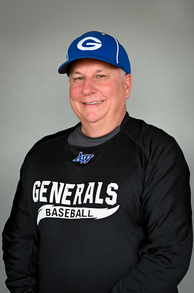 Coach Mark Nell was born and raised in suburban Cincinnati where went on to graduate from Princeton High School in 1979.
It was in 1984 that he graduated from the University of Cincinnati with a Bachelor's degree in Education, specializing in Physical/Health Education, with a minor in science, this while playing Baseball for the Bearcats for the late Tom Higgins.
Mark began his coaching career at Princeton City Schools as an assistant in football, wrestling and baseball, concurrently teaching grades 1-8 Physical Education and Health at St. Margaret St. Mary's in Cincinnati.
In the summer of 1986 "Coach Nell" was hired by Waynesville Local Schools as a Science and Health teacher, Head Baseball coach, and Assistant Football Coach.
Mark's vision included coaching at the college level. As a result, he traveled around the country in the summers working various college camps networking for a graduate assistant position. His efforts paid off and was offered a position at Mississippi State — the only problem was there would be a two-year waiting list.
Meanwhile Mark applied for a full-time assistant position at Bowling Green State University, and was fortunate to be offered the position from Danny Schmitz. During his time at BGSU he got to work with all facets of the program, from recruiting coordinator, working with the pitchers, catchers, outfielders and much more. Coach Schmitz gave him a great experience as they rebuilt the program with 4 championships, 2 NCAA Regional appearances and several players signing professional contracts.
After nine seasons at the collegiate level Coach Nell decided to go back into teaching so he took a position teaching k-6 Physical Education at Wynn Elementary in the Oregon City School District. It was during this period he was offered the Head Baseball job at Eastwood High School.
One year later, Coach Nell accepted a Health/PE teaching position at Anthony Wayne Junior High, while also being made Varsity Baseball coach for Anthony Wayne High, where, for 21 years, he led the Generals to a 422-157 record, 6 Northern Lakes League titles, 14 Sectional titles, 6 District titles, 1 Regional title and 1 State Runner-up.
Coach Nell decided to retire from coaching after the 2021 season, one that went 24-5 with an NLL championship and had the division 1 Ohio Player of the Year, Garret Pike.
Overall Coach Nell's record as a head coach was 538-192, 10 league titles, 18 sectional titles, 9 district titles, 1 regional title, 1 state runner up, 7 league coach of the year, 6 district coach of the year, 2015 BCSN Coach of the Year. He attributes much success to his support staff including assistant coaches, grounds and maintenance staff, public address announcers, concession stand workers, and of course the players and anyone else involved with the program.
He is quoted as saying "It was a blessing to have men and women involved that love the game to work with on a daily basis."
Mark is honored to be among such Hall of Fame company, including his own high school baseball coach, Howard Converse.
Mark credits his parents, his late father Howell and mother Patricia Nell, for introducing him to the game of baseball. His father was very instrumental in the development of Knothole Baseball in the suburban Cincinnati area.
Throughout his life, Mark's siblings have made a lasting impact, and he thanks his brother Tim, who passed away in 2019, his sister, Linda, his brother, Mike, and his sister Trisha.
Mark is especially grateful to and thankful for his immediate family's support throughout the years, and all the sacrifices they made, including his wife Tawn, his son, Jordan, and daughter Madeline.