Columbus District 6
About the Columbus Academy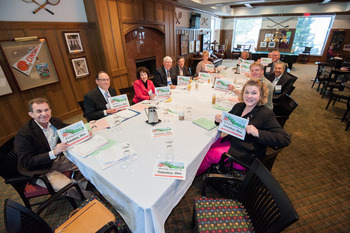 This professional society of osteopathic physicians has represented central Ohio DOs for more than 60 years. Columbus Osteopathic Association (COA) members deliver healthcare to Ohioans in a 19-county area from Upper Sandusky to Portsmouth. As the largest local affiliate of the Ohio Osteopathic Association, COA is the only local osteopathic entity in this area. This distinction strengthens our commitment to promote the osteopathic profession at every level from osteopathic medical student to resident to practicing physician.
The COA covers the following counties: Ashland, Crawford, Delaware, Fairfield, Fayette, Franklin, Hocking, Knox, Licking, Madison, Marion, Morrow, Perry, Pickaway, Richland, Ross, Scioto, Union, and Wyandot.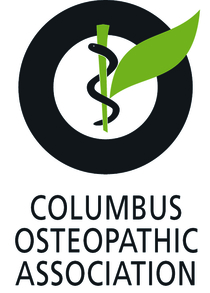 Contact Information:
Cheryl Markino, Executive Director
Columbus Osteopathic Association
53 W. Third Avenue
PO Box 8130
Columbus, OH 43201
(614) 421-5990 - phone
(614) 294-0457 - fax
COA@ooanet.org
District News
Four DO representatives have been appointed to the ACGME Board, and two Ohio DOs were among a group of 13 osteopathic physicians approved for the ACGME's Osteopathic Principles Committee (OPC). The comment period for new osteopathic standards ended, December 29.
---
Governor Kasich has announced the appointment of new executive directors at the State Medical and Pharmacy Boards, and the new chief medical officer of the Ohio Department of Health
---
Ohio's favorite son, Robert S. Juhasz, DO, of Cleveland, was installed as the 118th president of the American Osteopathic Association, July 20, telling more than 600 members of the AOA House of Delegates, "I am so incredibly proud and humbled to be your AOA president at this historic time for our profession."
---
This decision clears the way for DO and MD granting medical schools, hospitals, and community health centers to develop a single standard for residency program training. Graduating students from DO or MD schools can now become board-eligible, practicing physicians in the United States through a single accrediting system.
---
The Columbus Osteopathic Association (COA) honored two individuals with awards at its Annual Meeting, April 22, 2009, at Eddie Merlot's Restaurant in Columbus.
---
Not that Academy!
More than 60 DOs, osteopathic medical students, and their guests attended the annual Columbus Osteopathic Association (also called the Academy) Member Reception, held February 25, 2009, at the Arena Grand Movie Theatre in downtown Columbus.
---
---
Publication to be released in January 2009
---
---
COA Starts New Program Year with Celebration, Speaker
---
---
---
The Columbus Osteopathic Association (COA) honored two individuals with awards at its Annual Meeting, April 22, 2008, at La Scala Italian Bistro in Dublin.
---
The Columbus Osteopathic Association will elect officers, hear an educational program, and honor two leaders of the profession at the Annual Meeting, April 22, 2008.
---
Central Ohio DOs Attend January and February Meetings
---
Academy Hosts Successful Meeting
---
---
---
Join us September 25
---
Mark Your Calendar!
---
COA physicians were well represented at the 109th Ohio Osteopathic Convention, June 21-24, 2007, at the Lodge at Sawmill Creek in Huron.
---
Officers
Darren J. Sommer, DO
President
---
Alex S. Tsai, DO
President-Elect
---
Adele M. Lipari, DO
Vice President
---
Carrie A. Lembach, DO
Secretary/Treasurer
---
J. Todd Weihl, DO
Immediate Past President
---
Helen L. Kwong, DO
Executive Council Member
---
Miriam Garcellano, DO
Executive Council Member
---
Tejal Patel, DO
Executive Council Member
---
Henry L. Wehrum, DO
OOA Trustee
Events
September 17, 2015

8:00AM-5:00PM