Convention Overview
Central States Communication Association
2018 Annual Conference
Difference
Milwaukee, WI
April 4 – April 7, 2018
---

The leadership of the Central States Communication Association (CSCA) invites competitive papers, panel discussions, and performance sessions for the 85th Annual Convention in Milwaukee. Members are urged to use the theme of Difference creatively and thoughtfully. We hope that the theme will inspire CSCA members to use both critical and traditional approaches to define intercultural differences, celebrate difference, problematize difference, explore intersectionality, and/or look at how communication scholars are making a difference in their communities. There are many compelling opportunities for research and conversations centered on the theme of Difference.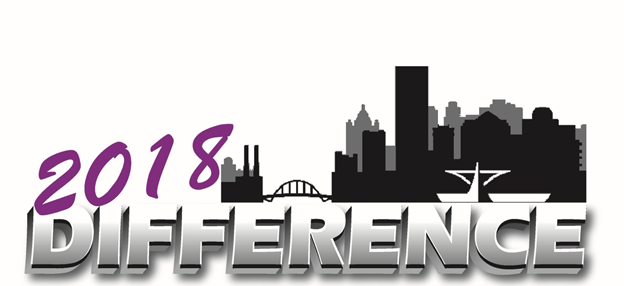 Faculty, students, independent researchers, and community members are all encouraged to submit and attend the convention. University and community partnerships (AKA "town and gown collaborations") are particularly welcome. Submissions inclusive of all methodological perspectives in the communication discipline are expected and embraced.
Look for specific calls and submission information from each of the 20+ CSCA interest groups, caucuses, and sections
Deadline for Submissions: October 9, 2017
Primary Program Planner: Dr. Amy Aldridge Sanford (amy.aldridge.sanford@tamucc.edu)

Preconferences will be available!

Preconference #1: Beyond Academia: Translating Communication Research for Public Audiences and Social Change Wednesday, April 4, 1:00-4:00 p.m.

Scholars in the Central States Communication Association and the Communication Studies discipline have a strong record of scholarship with the potential to contribute to discourses in the popular media, to make positive change in our communities, and to help the lives of people in different contexts. While our textbooks and classrooms are a place where this scholarship is translated for students, the goal of this preconference is to think about ways that we can translate our scholarship more audiences reaching beyond our campuses and academic conversations. The panelists invited to participate have had success with either getting their work into popular media and/or using their communication scholarship for social change. We will learn from their strategies and use the time to brainstorm additional ways that we can take our work into these different contexts.
Preconference #2: Milwaukee Beer Culture Wednesday, April 4, 5:30-9:30 p.m.
A treasured CSCA tradition continues! Watch for more details about this year's educational preconference that includes samples of some of Milwaukee's best beers.
Hotel Information and Milwaukee Highlights
Hotel Address and Contact Information
Hilton Milwaukee City Center
509 W. Wisconsin Avenue
Milwaukee, Wisconsin, 53203 USA
Rate Information
Complimentary high-speed internet in all guest rooms in the CSCA block.
Your choice: Double or King Room $149
Hotel and Room Highlights
Business Center
Pet-friendly Hotel
Deluxe Amenities
Room Service, Four Restaurants, and Starbucks on Site
Indoor Heated Pool
Fitness Center with Individual Televisions
Barber Shop and Gift Shop
Milwaukee Information
Attractions:

Old World Third Street is half a mile from the hotel and houses cheese and sausage shops as well as terrific German restaurants. Brady Street is a cab ride away and is a local favorite for Karaoke and bars.



Dining:

There are many restaurants within walking distance of the conference hotel.

Additionally, Friday night fish fries are not to be missed in Milwaukee. One great place to enjoy a family-style fish dinner is Lakefront Brewery, where you can enjoy a brewery tour and a polka band!

Shopping:

A great place for souvenir shopping (or eating), the Milwaukee Public Market is a little more than half a mile from the conference hotel.



Outdoor Activities:

The two-mile Milwaukee Riverwalk is nearby and winds through three distinct riverfront neighborhoods: Downtown, Historic Third Ward, and Beerline B. The Riverwalk gives access to restaurants, brewpubs, shops, nightlife, and the Bronze Fonz.