Thank you everyone for participating in the first annual MCAO Convention in Cleveland.
Keep your eyes open for 2020 Convention news!
2019 Convention Highlights
Tuesday, September 10th
MCAO Meeting & Luncheon
11:00 AM - 1:00 PM @ Ritz Carlton - 7th Floor Platinum 1&2
Tim Farber, MCA of Ohio President
Leah Pappas-Porner & Josh Sanders, Calfee Halter & Griswold
Join your fellow sheet metal, plumbing, piping and HVAC signatory contractors and MCA of Ohio Trustees, Delegates, and Association Executives for the fall membership meeting for the MCA of Ohio. The MCAO meets three or four times a year to discuss our ongoing work in the areas of legislation, agency regulation, and construction litigation. Come hear MCAO Government Affairs Consultant, Leah Pappas-Porner and Josh Sanders present a legislative and regulatory update and hear first-hand all of the key issues that the MCAO is pursuing on your behalf! This meeting is open to any UA or SMART signatory contractors and their association executives only.
Rock & Roll Hall of Fame Exclusive Access Event
6:30 PM - 10:30 PM @ Rock and Roll Hall of Fame
Rock out with the entire industry at this phenomenal Opening Party! All signatory contractors, association executives, affiliated union representatives, speakers, exhibitors and sponsors are welcome to attend the kick-off event to celebrate our first ever Convention! You'll have full access to all of the exhibits in the Rock & Roll Hall of Fame including guided tours of the museum. Experience first-class live entertainment, great food and complimentary beverages all evening long! Your ALL ACCESS PASS to Rock and Roll is waiting for you in Cleveland!
Wednesday, September 11th
Convention Welcome & President's Message
8:00 AM - 8:15 AM @ Ritz Carlton - 6th Floor Main Ballroom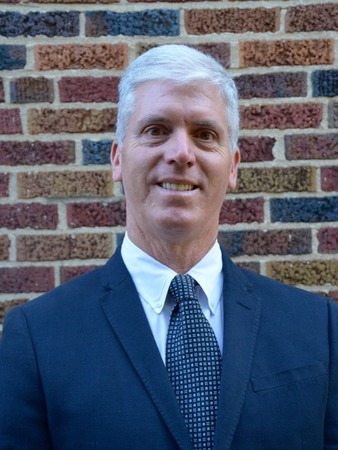 Tim Farber
Farber Corporation, Columbus, Ohio
President, Mechanical Contractors Association of Ohio
On behalf of the MCA of Ohio, a coalition of Plumbing, Piping, HVAC, and Sheet Metal Contractors who monitor and act on the legislative, judicial, and agency issues that are critical to the specialty contracting industry, I want to encourage you to attend the first ever MCA of Ohio Convention!

Never before have we assembled the signatory specialty contractors that make up the backbone of the mechanical contracting industry! This event will incorporate the world class education that SMACNA and MCAA are known for. It will feature the kind of entertainment and amenities you'd expect from our national associations as well, all with the convenience and economy of staying right here in Ohio!
The MCAO has been the voice of specialty contractors in the Ohio legislature, agencies and courts since the 1960's but we can't do it without YOU! So take advantage the incredible education program we've put together for you and enjoy entertainment and industry networking at the exhibits. We'll also get you up to speed on all the important projects we're taking on in Columbus for the betterment of the industry!
Looking forward to seeing you in Cleveland!
Opening Keynote:
"Managing Economic Uncertainty: Ohio Through 2023"
8:15 AM - 9:30 AM @ Ritz Carlton - 6th Floor Main Ballroom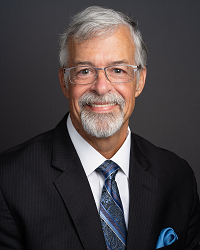 Brian Beaulieu, ITR Economics
About Brian: Brian Beaulieu has been an economist with ITR Economics since 1982 and its CEO since 1987. At ITR, Brian has driven applied research with regard to business-cycle trend analysis and implemented that research at the practical, company level. For the past 35 years, he has been leading workshops and seminars across the US and Canada for thousands of business owners and executives.
Course: MCAO is proud to host nationally renowned economist and popular MCAA and SMACNA speaker, Brian Beulieu of ITR Economics as the Opening Keynote Speaker for our first convention! Beaulieu will present and analyze Ohio, Midwest, US and Global economic data in his unique style to help boil down his extensive and complex economic research to help you interpret how current economic trends and indicators can impact your personal and business decision making. Don't miss this incredible opportunity to experience his practical economic advice, right here in Ohio!
Collective Business Development – Revolutionary Labor Relations
10:00 AM - 11:00 AM @ Ritz Carlton - 6th Floor Main Ballroom
Dave Davia, MCA of Colora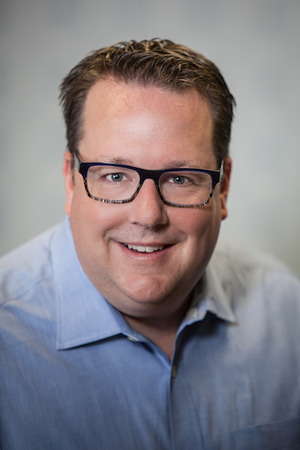 do
About Dave: Dave Davia is the Executive Vice President & CEO of the Colorado Association of Mechanical & Plumbing Contractors as well as the Mechanical Service Contractors Association of Colorado. Dave oversees a contractor association consisting of 200 members and 7,000 workers. He manages local chapter activities, facilitates meetings, develops education programs, acts as an industry spokesperson, and provides research and analysis on topics such as collective bargaining and labor relations.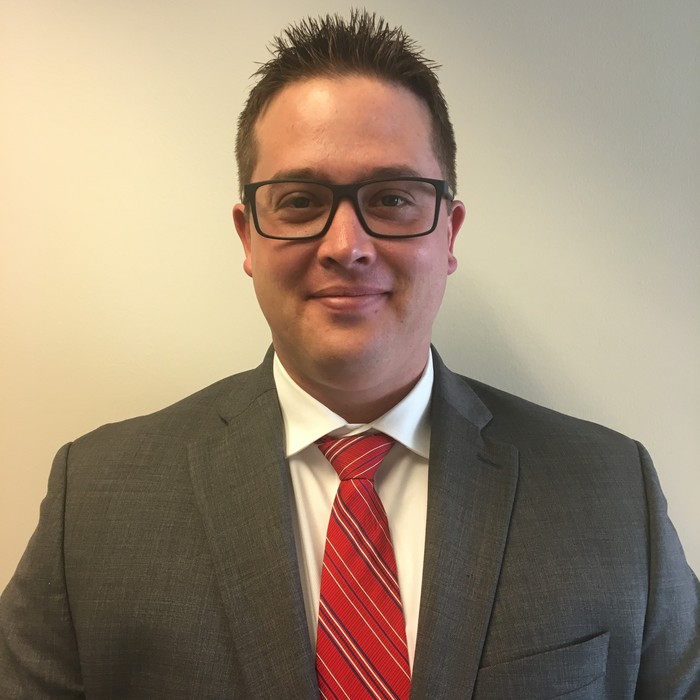 Gary Arnold, Pipefitters LU 208
About Gary: Brother Arnold completed his apprenticeship in may of 2008 with Pipefitters Local 208 in Denver, Colorado. He won the UA International Apprenticeship Competition, Welding Division, in 2007. He worked as journeyman, foreman, general foreman, and superintendent in the Denver Metro Area. In 2008 he was elected to local 208's finance board followed by terms on the Executive board and Vice President. In April of 2015 he was hired as the Head Training Coordinator and served in that role until being elected Business Manager, January 2017. Brother Arnold also currently holds the positions of President of the Rocky Mountain Environmental Labor Coalition. Financial Secretary Treasurer of the UA 5-States, and Executive Council/Executive Board member of the Colorado AFL-CIO.
Course: Labor Relations in Ohio is more progressive and productive than ever before. But how do you take a positive labor management relationship and take it to the next level to further the entire industry? MCA of Colorado and their UA Partners, including Local 208, are at the forefront of taking traditional collective bargaining to the next level to engage in collective business development. Hear about their path to positive labor relations and the innovative programs they have implemented to regain market share, foster new markets, and improve their relationship with local owners and construction managers.
Ohio Trends in Safety Compliance
10:00 AM - 11:00 AM @ Ritz Carlton - 6th Floor Radiant Room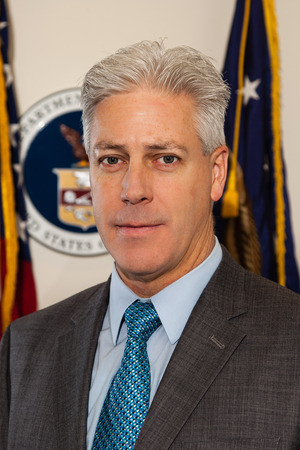 Scott Davidson, Mechanical & Plumbing Industry Council Safety Director
Howard Ebert, OSHA Regional Director (Pictured)
Course: Join two of Northeast Ohio's most influential safety experts for a lively presentation on trends in safety compliance. Understand the trending violations and the appropriate steps to mitigate those risks. The session will also cover the latest in OSHA rulemaking and rule advisories including new developments in the interpretation of the General Duty Clause in construction compliance.
Keynote Lunch Address
12:15 - 1:00 PM @ Ritz Carlton - 7th Floor Main Ballroom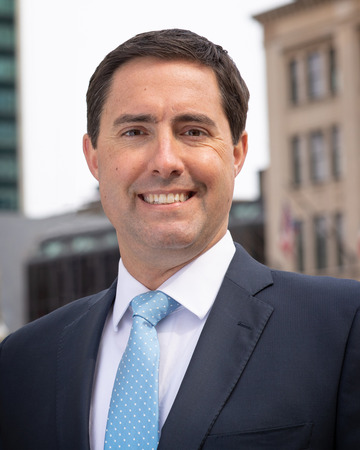 Ohio Secretary of State, Frank LaRose
About Frank: Frank LaRose took office as Ohio's 51st Secretary of State on January 14th, 2019. Prior to being elected to statewide office, he served two terms in the State Senate representing the 27th Senate District in northeast Ohio.
As Ohio's Secretary of State, LaRose is doing his part to deliver a thriving democracy and a prosperous economy. In his role as Ohio's chief elections officer, he's working to ensure Ohio's elections are both secure and accessible. He is also supporting Ohio entrepreneurs as the sole authority to receive and approve articles of incorporation for Ohio businesses.In the legislature, LaRose spearheaded efforts to increase government transparency and efficiency, particularly in the areas of elections administration and regulatory reform.
LaRose graduated from The Ohio State University with a degree in Consumer Affairs and Business. He and his wife, Lauren, live in Hudson with their three daughters.
New Tech for Specialty Contractors
2:00 PM - 3:00 PM @ Ritz Carlton - 7th Floor Main Ballroom
Exhibitor Led Presentations
Course: This fast-paced session will offer short sections on new technology that is coming to market to make you more productive and more profitable. Our moderator, Steve Lamb, will guide you through the latest and greatest the industry has to offer and help ask the tough questions about practical technology solutions. You will also have a chance to ask questions and get your answers to your toughest tech questions with our panel of manufacturing experts.
21st Century Contracting: How Technology Impacts Contracts & Payment
2:00 PM - 3:00 PM @ Ritz Carlton - 6th Floor Radiant Room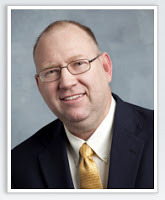 James Salmon, Collaborative Construction Resources, LLC
About James: James is President of Collaborative Construction, a firm that consults on virtual planning, design and construction and integrated project delivery. James is also an Adjunct Instructor of the Masters level BIM Strategy course offered by Middlesex University out of London. He also serves as a Special Advisor to the buildingSMARTalliance's Thought Leadership Committee, is the founder of Smart Built Cultures, and serves as Chair of the Cincinnati Chapter of the International Blockchain Real Estate Association. James advocates use of integrated project delivery, (IPD) virtual planning and design, aka Building Information Modeling, (BIM) and the use of smart contracts on the blockchain.
Course: There is a new focus in Ohio on 21st Century Contracting and how the state can improve its systems for project procurement, contracts, and payments. This session will focus on how improved technology, including block-chain technology, can be used to reduce costs and improve conditions for specialty contractors in Ohio. We will review how Ohio is changing its systems in the near-term and what goals they have for the long-term innovation of public contracting. This session will also look to what is already being implemented in the private sector to use Smart Contracts with Integrated Project Delivery to create systems of "Trust-less Contracting" that are revolutionizing how project players interact with each other and the owner. Don't miss this peek into the future of contracting!
Partners Program
2:00 PM - 3:00 PM @ Ritz Carlton - 7th Floor Links/Foyer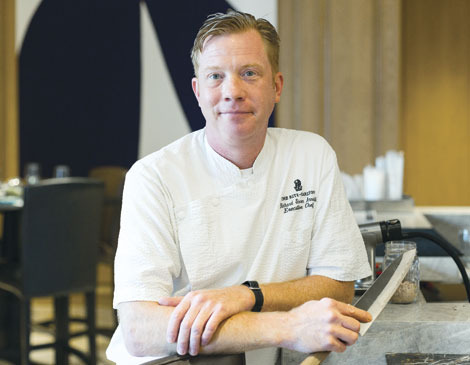 Richard Arndoldi, Ritz Carlton Cleveland Executive Chef
Course: For spouses and guests of Convention attendees, we've developed a special Partners Program in conjunction with the Ritz-Carlton's Executive Chef, Richard Arnoldi. Participants will form teams that will craft and then compete for the title of Best Pierogi! Attendees will also have access to a full bar and be treated with creations from the Ritz-Carlton's world-class pastry chefs! You'll get an apron to wear and take home as a souvenir and the winners of the challenge will also receive prizes! Just check the special box on the registration form to participate!
Contractor Strategies for Cyber Security
3:45 PM - 5:15 PM @ Ritz Carlton - 6th Floor Main Ballroom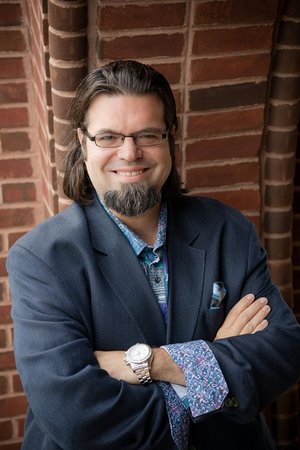 Nick Espinosa, BSSI2 LLC
About Nick: An expert in cybersecurity and network infrastructure, Nick Espinosa has consulted with clients ranging from the small business owners up to Fortune 100 level companies. Since the age of 9 he's been on a first name basis with technology, building computers and programming in multiple languages. Landing his first IT job at age 15, Nick founded Windy City Networks, Inc at 19 and joined forces in 2013 with BSSi2. In 2015 Nick created Security Fanatics, the Cybersecurity/Cyberwarfare division of BSSi2 dedicated to designing custom Cyberdefense strategies for medium to enterprise corporations.
Course: Nick Espinosa, MCAA's Chief Cyber-security expert, will inform, and possibly disturb you with his important message regarding Cybersecurity and minimizing risks to your privacy, data, and business operations in our connected digital world, while enjoying the benefits of our technology. He will also explain what the Dark Web is and why you should be concerned about it. He will not only scare you about IT and being on the internet but also tell you how to protect yourself. A live hacking demonstration will be included.
ERISA Update: Pension, Health & Welfare and Apprenticeship Law and Trends
4:00 PM - 5:15 PM @ Ritz Carlton - 6th Floor Radiant Room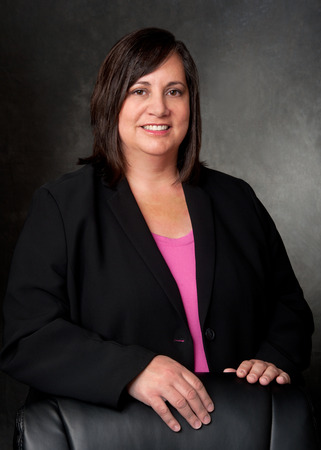 Rena Sauer, Ledbetter Parisi, LLC
About Rena: Rena Sauer has over 25 years of legal experience. Prior to joining Ledbetter Parisi in 2010, Rena worked in the areas of employment law, business law and general litigation. She has represented both plaintiffs and defendants in all types of business disputes, employment matters and collection actions. In her current role, Rena focuses on all aspects of apprenticeship and training programs, including EEO matters, collection of scholarship loan agreements, JATC compliance, employment issues and advising apprenticeship programs on their fiduciary duties as both trustees and employers.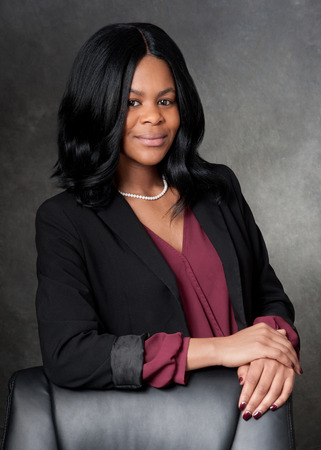 Tenechia Lockhart, Ledbetter Parisi, LLC
About Tenechia: Tenechia Lockhart earned her law degree from the University of Cincinnati College of Law, graduating with honors as a member of the Order of Barristers. Before joining Ledbetter Parisi, Tenechia worked as a staff attorney to retired Judge John Andrew West and Judge Tom Heekin of the Hamilton County Common Pleas Court. Tenechia is admitted to practice in Ohio and before the U.S. District Court for the Southern District of Ohio.
Course: Healthy pension funds, stable health and welfare funds, and growing apprenticeship programs are at the forefront of our business model as signatory contractors. Keeping apprised of legal, regulatory and management best practices is critical whether you are a trustee to that fund or not! Join attorneys Rena Sauer and Tenechia Lockhart, from the nationally renowned benefits firm of Lebetter and Parisi, LLC for an update on ERISA law and emerging benefit trends. They will also be covering multi-employer pension reform and new federal apprenticeship rulemaking that could dramatically change the way we do business as union employers.
Pickwick's Comedy Club After Event
6:00 PM - 9:30 PM @ Pickwick and Frolic Restaurant and Club
All registered attendees are welcome to attend the "After Event" reception and dinner celebration at Pickwick's Comedy Club where the headlining comedian will be Jim Tews. Jim Tews is the creator of the New York Times Bestseller "Felines of New York." He made his stand-up television debut on Last Comic Standing. He's been seen on FX, NBC, SeeSo, and TBS. Previously he was one of 2011's New Faces at Just For Laughs Montreal and has performed in the Bridgetown Comedy Festival, Eugene Mirman Comedy Festival, as wel as SF Sketchfest. His recent comedy album "I Was in Band" debuted at #3 on the iTunes comedy charts. He performs regularly in New York at the Comedy Cellar, UCB, and any basements or backrooms that will allow it. You won't want to miss the closing event of the First MCAO Convention!