OHLA Emerging Professionals

OHLA Emerging Professionals is a community open to industry professional members. Emerging Professionals offers resources, networking, and education designed to ensure young, emerging professionals have the career development opportunities to move up in the lodging industry. Our mission is to provide a community that supports emerging hotel & lodging industry professionals and cultivates the next generation of leaders.
Develop Your Craft

We strive to offer resources and build opportunities to hone the skills, knowledge and professional acumen of our emerging leaders.

Foster Discussion & Innovation

We cultivate an open space to discuss issues and developments that impact the travel and hospitality industry.

Grow Meaningful Relationships

We enable our members to grow meaningful connections through providing opportunities to engage in a social setting.

Offer Encouragement

We build up our members to strengthen and uplift the next generation of leaders.
What does Emerging Professionals do for you?
Provides education

Leadership Skills
Career Advancement



Facilitates Networking Opportunities

Third Thursday events with hotel & lodging industry
Group outings to local attractions
Giving Back Events



Encourages Career Development

Trainings & Certification Opportunities - Coming Soon!
Educational Scholarships Available to you



Fostering Connections

Exclusive Facebook Group for EP Community Members to connect
Buddy System – Never feel alone in attending events!



Explores Mentorship

Opportunities to connect with collegiate students
Want to join us on this journey?

How to Join
1) Complete OHLA Emerging Professionals Registration Form
Must be a current OHLA member to be eligible. Any questions can be directed to michele@ohla.org.
2) Await confirmation of received form & welcome email
---

2023 Schedule of Events
Events details subject to change. For most up-to-date information check OHLA's Full Calendar here.
February - Third Thursday Reception
February 16, 2023
5:30-7:30pm
North Market - Dublin

August - Wellness Wednesday
August 23, 2023
Park of Roses

March - Third Thursday Trivia Night
March 16, 2023
7:00pm
Taft's Brewporium Columbus

September - Third Thursday Networking Breakfast
September 21, 2023
8:30am
Pattycake Bakery

April - Executive Member Roundtable
April 20, 2023
8:00am - 10:00am
Columbus Marriott Northwest

October - Third Thursday Group Outing
October 19, 2023
4:30pm
Lynd's Fruit Farm

May - Third Thursday Networking Reception
May 18th, 2023
4:00pm - 6:00pm
Land Grant Brewing

November - Third Thursday Volunteer Outing
November 16th, 2023
All Day Opportunity
Local Charity - Volunteering

June - Third Thursday Networking Coffee
June 15, 2023
9:15am - 10:15am
Freedom a la Cart Cafe

November - OHLA Annual Conference
November 20-21
All Day
Hyatt Regency Columbus

July - Third Thursday Networking Lunch
July 20, 2023
Lunch
TBD

December - Third Thursday Group Outing
December 21
7:00pm
Columbus Zoo - Zoo Lights
---
Meet the EP Committee!
Bailey Laverty, Chair
Columbus Marriott Northwest

Hi! I'm Bailey Laverty and I am a Catering Sales Manager at the Marriott Northwest in Dublin! I began my career in hospitality 5 years ago as a front desk agent at the Westin Downtown. I worked my way through the operations side of things, and eventually made it to my position today! I love hospitality because it gives me the chance to create exceptional, memorable experiences for people on a daily basis!

Sarah Weekman, Vice Chair
Aloft Columbus University District

My name is Sarah and I am the Food & Beverage Supervisor at the Aloft Columbus University Hotel. I love hospitality because there are endless opportunities and something new happens every day!

Heaven Spurlock, Second Vice Chair
The Blackwell Hotel & Pfahl Conference Center

My name is Heaven Spurlock and I work as a Sales Manager at The Ohio State University's on campus hotel, The Blackwell Inn & Pfahl Conference Center. I enjoy exploring the city and networking with my fellow OHLA EP members.

Lauren Butterfield, Committee Member
SpringHill & TownePlace Suites Columbus Easton Area

Lauren is a Dual Director of Sales and Marketing at the SpringHill Suites and TownePlace Suites Columbus Easton Area. As a seasoned hotel/hospitality professional in both operations and sales, she is proudly effective in capturing new business opportunities and building relationships with clientele.

Rachel Hissam, Committee Member
Visit Cincy

Rachel is the Sales Administrator for Visit Cincy, representing the Cincinnati Region of Ohio. She specializes in executive business management, with her strength in navigating complex initiatives and assessing cross-functional impact while ensuring agility. In her time out of the office, she enjoys spending time with her daughter and exploring the city!

Thomas Mount, Committee Member
The Blackwell Hotel & Pfahl Conference Center

Thomas works Night Audit at the Blackwell. He is currently Junior in school at Ohio State and studying Hospitality Management.

Rosalyn Ransaw, Committee Member
Red Roof

Rosalyn Ransaw is a Digital Marketing Manager at Red Roof, specializing in paid media and social media content strategy. She has a B.A. from Columbia University in Political Science and currently lives in Columbus, Ohio. In her free time, she is a children's author, avid reader and social media addict.
Interested in getting more involved? The Emerging Professionals Committee wants YOU!
We are looking for individuals who want to get involved on a deeper level with OHLA and who have a passion for developing meeting content, helping others climb the ladder, and offer their skills & knowledge to be a part of the Emerging Professionals Committee. If you are interested email, intent of participation to michele@ohla.org. Interested parties will be reviewed by the existing committee before decision is made.
---
Follow Us on Social Media -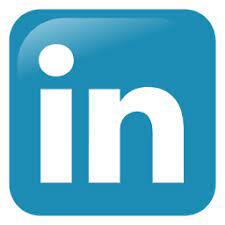 Thank You to Our Partners
---