Complete Story

02/01/2019
Dougal and Moon appointed to the Ohio News Media Association Board of Trustees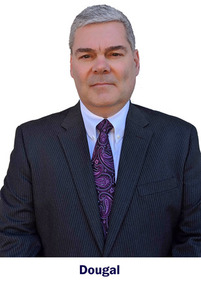 Kirk Dougal and Lane Moon have been appointed to the Ohio News Media Association Board of Trustees to fill current vacancies. Because these vacancies occuried in the middle of two board members' terms, ONMA Presidnt Ron Waite appointed Dougal and Moon to finish the remainder of those terms.
Dougal is the manager of the APG Media of Ohio digital ad agency, Brick Street Agency. He began his career as a group business manager and editor before serving as group publisher for several newspapers in Ohio. Previously, he worked as a commercial banker and as CFO of an international corporation. He is also a best-selling novelist and has been an active member of the ONMA Convention Committee since 2012. Dougal lives in Van Wert with his wife and four children.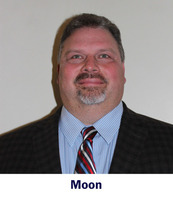 Moon is regional vice president and group publisher for for AIM Media Midwest. He began his newspaper career with the Bellefontaine Examiner in 1989 as an outside sales representative before moving on to the Urbana Daily Citizen in 1998 to become Advertising Manager then Publisher. Named Regional Publisher under Civitas Media and eventually Regional VP with both Civitas Media and currently AIM Media Midwest, LLC. Moon graduated from Wittenberg University and resides outside Urbana with hiswife Lisa and two sons, Drew and Justin.