Advertising
Welcome to the new OHFAMA advertising webpage.
This page is designed to help physicians with all practical needs to practice podiatry in today's market. Please select from the appropriate drop down menu where you will find advertisements from job postings to finding the right vendor to help with your practice needs.

Please click here for information on how to submit a physician classified advertisement or corporate advertisement. (Please note that advertisements and logos will be placed on this page only unless a company is a corporate or industry affiliate.)
Classifieds
Employment Available
Associate Needed – Medina and Westlake Area
We are seeking a Full-time Associate for a well established Podiatry Office in the Medina and Westlake Area. Please send inquiries to politodpm@gmail.com
Associate Needed – Richland County
Seeking full-time associate for well established podiatry practice in Richland County. Must be proficient and comfortable in all aspects of Podiatry and EMR. Please send inquiries and CV to sfac377@gmail.com
Equipment for Sale
Equipment for Sale
Practice for Sale
Southwestern PA
Southwestern PA – Established, busy, solo practice. Great opportunity to expand your practice, footprint, or own your own office. Excellent Growth Potential. Doctor retiring but will transition certified EHR. Excellent reputation and large physician and patient referral base. Contact at SWPADPM224@gmail.com
Practice Management
Bako Diagnostics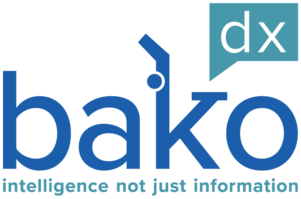 Bako Diagnostics is a provider of diagnostic and therapeutic services with a unique focus on pathology of the lower extremity. Bako's comprehensive testing menu includes ENFD Analysis, Mass Spectrometry, for rapid identification of bacteria from culture specimens, and Molecular Genetics for the detection of micro-organisms and as a diagnostic aid in certain pathologic diagnoses. Bako's in-network services are available through its more than 250 million covered lives, including all five national health plans, and fully compliant patient-friendly billing policies. Over the past ten years, Bako has evolved into one of the podiatric profession's principal sources of educational sponsorship.
Bako Diagnostics, your professional partner for disease diagnostics and management! For more information, call us at 855-422-5628 or visit bakodx.com.
Bank & Loan Services - PNC Bank

Healthcare Banking
For details and questions, you have about your business banking, please contact the Healthcare Business Banking Specialist, Rusty Benfield at 614-769-3708 or by email russell.benfield@pnc.com
PNC's Healthcare Division benefits include: Loans for equipment; Merchant Services; Commercial mortgages or refinance; and Business Credit Line and start up loans
Relationship Banker
For question about your personal banking, please reach out to Relationship Banker Marc Slutsky at 614-882-4502 or by email marc.slutsky@pnc.com
PNC's personal banking benefits include: Checking and Savings Accounts; Credit Cards; Retirement; and Mortgages and Home Equity Lines
Doctors Central Billing
Complete Podiatry billing solutions since 1995. Billing, scheduling, credentialing, EHR and total follow up. You see the patients we do the rest. Serving over 120 Podiatrists in Ohio for 20 years. Call and see how much more $$ you can take home.
Credit Card Processing

Quantus Solutions focuses specifically on the medical environment. Did you know that Medical offices process differently than retail businesses and are often set up incorrectly with their current Bank/Processor or credit card provider.
Select your choice of the OHFAMA Endorsed Partner Program:
2 SIMPLE STEPS TO ENROLL:
SELECT YOUR PRICING PROGRAM AND EQUIPMENT OPTION
APPLY
OHFAMA ENDORSED BENEFITS INCLUDE:
Average Savings 38% per practice
Negotiated OHFAMA Group Rates for all members
Free EMV "smart chip" Terminal OR Virtual Terminal OR Mobile Device
Dedicated Medical Customer Service & Support
24 hour Next Day Funding for all members
HIPAA, PCI, SIGIS Certified Partner
APPLY ONLINE!! Or for more information call (877) 604-6477.
America's choice for Medical Processing!! Quantus Solutions……Click here for more information
Collection Service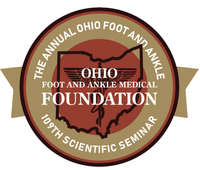 Recovery One is a worldwide, full-service accounts receivable management company with over thirty years of proven asset recovery experience and results oriented collection solutions. We understand the collection and recovery process in-depth and know how to recover assets with impressive efficiency.