Complete Story

01/20/2022
McCollough Yachts Has Completed its First Sale!
For Immediate Release
McCollough Yachts, a Brokerage, Design, and Engineering firm in Newport, RI, has completed its first sale.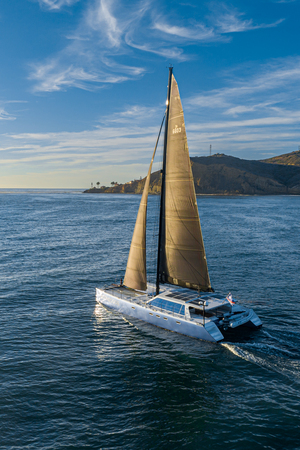 Concluding at $4,800,000, McCollough Yachts Brokerage represented the Buyers in their purchase of FPB78 #3, formally known as IRON LADY II. The new owners have big plans for their vessel, known as UGLY BETTY.
They are planning an expedition through the Northwest Passage for the summer of 2022, a voyage rarely conquered. An adventure to Antarctica will follow this trip.
McCollough Yachts is unique in its business model, leveraging its 18 years of Design and Engineering expertise and client relationships. The firm offers a Design Credit Program, allowing customers to capitalize on their diverse service offerings. The new owners of UGLY BETTY are the perfect example of the synergy provided by McCollough
Yachts. They have obtained a Design Credit from their recent sale with McCollough Yachts Brokerage, which is applied to a refit with services completed by McCollough Yachts Design and Engineering.
The initial success of McCollough Yachts Brokerage continues with their first exclusive listing of Gunboat 66 #3 'MOONDOGGIE,' currently for sale for US$4,490,000. A total of seven Gunboat 66 yachts were built, and these treasured yachts do not come on the market often. MOONDOGGIE has been extensively upgraded and meticulously maintained and presents a rare opportunity to immediately own an elite performance cruising catamaran.
You can view the complete listing at http://www.mccolloughyachts.com/gunboat-66. For more information on this listing or how the Design Credit could benefit your future purchase, please contact McCollough Yachts at info@mccolloughyachts.com or +1 401-314-9503.
---