Complete Story

02/08/2023
Board Spotlight: Why CPYB?
By: Craig Nann, CPYB, YBAA, IYBA, Legendary Marine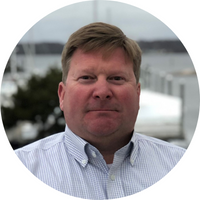 The YBAA board asked me to do a presentation at the recent YBAA/IYBA summit in Fort Lauderdale on why I felt the CPYB designation was important. Ironically, they were using the invitation as a ploy to ensure I attended the event where they presented me with the Vincent J Petrella Chairman's Award for 2022. I'm still not quite sure what I did to deserve such an honor.
As I was jotting down notes for the presentation, I realized that CPYB certification means different things to different people.
Most significantly, we earn this designation to provide our clients with reassurance they are dealing with a Yacht Broker who will look out for their best interests at all stages in their boat-buying experience. If the buying community knew more about our designation, understood the knowledge required to earn it, and the ethical responsibilities that come with it, doing business with a CPYB would be an easily made decision. While we continue to grow our ranks and get the word out, I make sure my clients know that working with our Brokerage is the best first decision they can make as they start their pursuit to finding that perfect boat.
As a manager or Principal/Owners of a brokerage house, having at least 75% of your brokers certified enables you to be an CPYB Endorsed Brokerage. It is a designation that helps distinguish your company from your competition. Above all, those of us who are certified want that same advantage and distinction; hire us versus our competition.
Buying into the certification is an investment in the future of this industry…to further educate ourselves to perfect our craft and to strive for the highest standards of knowledge and service to those we work for.
Hopefully you are aware of certification program and have had enough curiosity to see what becoming certified entails. It isn't as daunting as it seems. There are a few simple steps:
You need to have been working in our industry for two years.
Submit two industry references (CPYB Certified individuals) who will vouch for the work you do as part of your application.
Study and sit for the exam.
If you haven't been in the industry for two years, you can still apply to the program and work as an "apprentice" until you do qualify to sit for the test. The test itself isn't easy nor should it be. It's a 3-hour exam that tests your knowledge in a variety of areas a broker should know. If you don't pass on the first try, you can test again. Back in the day, we were handed a huge book (The Guide) to study from. Now, the CAC (Candidate Advisory Council) offers an online modular study course in addition to The Guide with study questions at the end of each module. On exam days, they also offer virtual study sessions as well to brush up on the info and prepare you for the exam.
Once you have achieved what has been referred to as the master's degree of our industry, you are maintain your certification by active participation in industry training and continuing education to stay current with changes in the industry.
In all honesty, I'm not sure what brokers are waiting for. We should all want to be experts in our field and offer our clients the most professional and ethical experience/service possible. If it were up to me, I would make CPYB certification a requirement to be a yacht broker. Check out www.cpyb.net for more information and to apply to get certified today!
---