Membership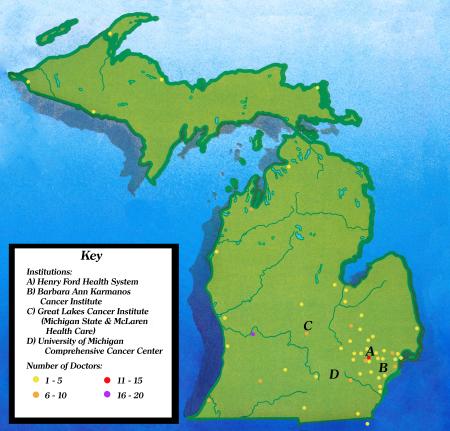 The Michigan Society of Hematology and Oncology is a physician's organization representing over 390 medical oncologists and hematologists. Our roster includes 90% of Michigan's community as well as those practicing at the state's four academic medical centers and all those enrolled in hematology and oncology fellowship programs.
In addition to services for our members designed to advance cancer care, MSHO offers education and networking opportunities to physician extenders, oncology nurses, practice and clinic administrators and reimbursement staff under the auspice of the physician's membership.
The Society also benefits from the support of corporate members who partner with the Society to further our
aligned goals.
Membership