Complete Story

08/31/2017
Theodore Lawrence, M.D., Ph.D., FASCO, FASTRO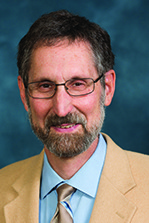 Theodore S. Lawrence, M.D., Ph.D., FASTRO, FASCO, is the Isadore Lampe Professor and Chair of the Department of Radiation Oncology. He is Immediate Past Chair of the Radiation Sciences and Medicine Working Group of the American Association of Cancer Research (AACR). He is a member of National Academy of Medicine of the National Academy of Sciences. Dr. Lawrence is an editor of Translational Oncology and the Cancer Journal, the associate editor of Seminars in Radiation Oncology, a senior editor for Cancer Research, and a scientific editor for Cancer Discovery. He has been President and Chairman of the Board of the American Society of Radiation Oncology (ASTRO), President of the Society of Chairs of Radiation Oncology Programs (SCAROP), President of the Radiation Oncology Institute, and Chair of the National Cancer Institute's Board of Scientific Councilors. He has been a member of the Board of Scientific Advisors of the National Cancer Institute and of the Board of Directors of the American Society of Clinical Oncology (ASCO). For his accomplishments, he has been awarded the Gold Medal of ASTRO and of the Israeli Society of Clinical Oncology, which are the highest awards conferred by those societies, an ASCO Statesman Award, and the Radiological Society of North America's (RSNA) Outstanding Researcher Award.
Dr. Lawrence's interests in the laboratory are focused on chemotherapeutic and molecularly targeted radiosensitizers. His clinical research combines these laboratory studies with radiation therapy guided by advanced imaging and blood biomarkers for the treatment of patients with gastrointestinal and central nervous system malignancies. He is the author of over 300 peer-reviewed publications, and his work has been continuously supported by the National Cancer Institute for over 25 years.
Dr. Lawrence joined the faculty of the University of Michigan in 1987, following a fellowship in medical oncology and a residency in radiation oncology at the National Cancer Institute. He received his research degree in cell biology from the Rockefeller University, followed by his medical degree from Cornell University and an internal medicine residency at Stanford University.
---
Report Broken Links
Have you encountered a problem with a URL (link) on this page not working or displaying an error message? Help us fix it!
Report Broken Link