Complete Story

01/19/2010
Oscar Signori, M.D., FACP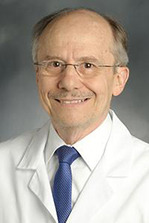 Dr. Signori has been on the MSHO Board since 2009. Born and raised in Argentina, Dr. Signori received a B.S. degree and his M.D. degree from the University of Cordoba and was ranked 8th in his class. Dr. Signori served as a Lieutenant in the Argentine Army Medical Corps. He came to the U.S. in 1976 and completed his residency training in Internal Medicine at Oakwood Hospital. He chose Michigan because his brother, Enrique, was already living and practicing medicine here. He completed his Fellowship in Medical Oncology at M.D. Anderson Hospital in Houston, Texas.
Dr. Signori presently practices medicine at Oakwood Hospital in Dearborn with his brother, Enrique Signori and his associate Dr. Renu Pandit. His hospital appointments include attending physician at Oakwood Hospital, where he serves as Chief, Section of Hematology-Oncology. He is a consulting physician at Oakwood Wayne and Taylor as well as Henry Ford Wyandotte.
In addition to taking care of his patients, Dr. Signori actively contributes his expertise to several committees. At Oakwood Hospital, he services on the Cancer Committee and Quality Cancer Care committee . His reaching responsibilities include instructing the Physical Diagnosis course for third year medical students. He is the Clinical Assistant Professor, Department of Internal Medicine at the Wayne State University, School of Medicine.
During his free time, Dr. Signori enjoys spending time with his family, traveling, and watching soccer.
---
Report Broken Links
Have you encountered a problem with a URL (link) on this page not working or displaying an error message? Help us fix it!
Report Broken Link