Complete Story

01/19/2010
Jerome Winegarden, M.D.
President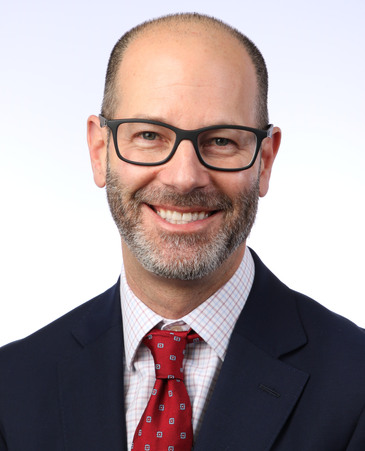 Jerome ("Jay") joined the board of directors in September 2007. Ostensibly to succeed Dr. Philip Stella after his long MSHO board presence as he moved on to developing OPR and contrary to the now popular belief to have as many as possible board representatives named "Jerome." He currently practices at St Joseph Mercy Hospital in Ypsilanti and has been doing so since 2004.
Jay grew up in Flint, Michigan and received his bachelor of science from University of Michigan in 1993 then graduating from Wayne State University School of Medicine in 1997. Employing the couples match, Jay and his then new bride (Lisa Markman M.D.) moved to Denver Colorado for internship and residency at the University of Colorado Health Science Center. After completion of residency he went on to hematology/oncology fellowship at the University of Chicago. He considers his years at the University Chicago to be extremely formative in his approach to patient care and general scientific curiosity as well as his subspecialty interest in head and neck cancer.
In 2003 after completion of his fellowship the couple moved to Ann Arbor with their expanding family. At the last writing of his board profile in 2009, he was the proud parent of 2 children (Emma- now 14, Charlotte- now 10) and the third was on its way. The third did arrive on time and was a healthy boy (Dax- now 5). He is proud of his kids and has been kept busy navigating the age differences and inherent challenges that accompany normal healthy kids.
Professionally Dr. Winegarden is heavily involved in clinical care, but took a turn at administrative duties for the group over a 5 year period ending just last year. During that time he transitioned the group from private practice to an employed model with Integrated Health Care Associates, added three physicians, five mid-level providers and two additional office locations. IHA has now grown into a large successful multispecialty group. He is a member of the multidisciplinary clinic for head and neck cancer treatment at St. Joseph Hospital, which allows him to continue his specialized interest. Recently, the Mutli-D group put on a very well attended educational program focusing on treatment and supportive care of head and neck patients. He currently is co-managing the MSHO Annual Meeting CME Symposium and also serves as a member of the MSHO political action committee.
For fun Dr. Winegarden is very active in terms of daily physical fitness listing his favorites as cycling, swimming, yoga, running (trying to keep up with his wife-she's fast) and year round hiking with the kids in the Arboretum. Typically in favor of summer Triathlons - in 2014 he took a break from them and summited Mt Kilimanjaro with some good friends. It was truly a trip of a lifetime.
---
Report Broken Links
Have you encountered a problem with a URL (link) on this page not working or displaying an error message? Help us fix it!
Report Broken Link