Complete Story

03/17/2010
JoAnn Hirth, M.D.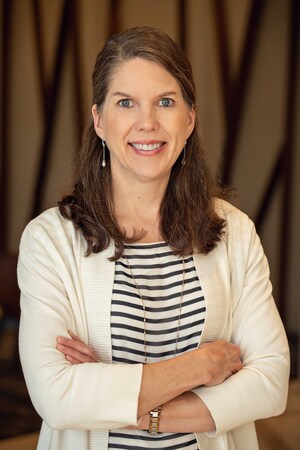 MSHO President, JoAnn Serumgard Hirth, M.D., is a master of multitasking. Since 1999, JoAnn Hirth, M.D. has served the Michigan Society of Hematology and Oncology as a dedicated member of the MSHO Board of Directors. Her comprehensive clinical preparation, busy lifestyle and impressive work ethic allow her to represent our Society members and their patients with broad sensitivity toward all issues.
Dr. Hirth was born and raised in Minnesota. After graduating with honors from Carleton College in Minnesota, JoAnn enrolled in the Jefferson Medical College of Thomas Jefferson University in Philadelphia. She credits her Internal Medicine Residency at the Graduate Hospital in Philadelphia and then at St. Joseph Mercy Hospital, with good mentors who encouraged her interest in providing care to cancer patients. She completed her Fellowship in Hematology/Oncology at the University of Michigan.
Throughout Dr. Hirth's career, she has received numerous honors and awards including the AOA Clinical Radiology Prize, Rossman Memorial Prize in Primary Care from Jefferson Medical College, Midwest Trainee Investigator Award from the American Federation for Clinical Research and an Amgen Research Training Fellowship at the University of Michigan.
JoAnn practices in Jackson at the Allegiance Hematology Oncology. She has been on the medical staff of Allegiance Health (formerly W.A. Foote Memorial Hospital) since 1997. Her office staff praises her calm and gentle personality and comment on how kind, considerate and easy it is to work with her, even in the most stressful situations. Her patients appreciate her professionalism, her attentiveness and her willingness to listen.
Dr. Hirth resides in Chelsea with her husband Richard, a professor in the School of Public Health at the University of Michigan. Rich was a great resource in helping MSHO recruit our health policy intern this summer. Their daughters, Lauren and Caroline, keep the Hirths very busy. JoAnn is a "camper mom" for the Girl Scouts and admits she sells cookies too! She is also active in the Youth Dance Theater of Michigan. On weekends this summer, you'll find JoAnn on the softball field.
When free time allows, Dr. Hirth enjoys kayaking and hiking in mountainous areas. One of her favorite travel destinations is Half-Dome in Yosemite. Many MSHO members have also witnessed her prowess on the golf course. Her reading tastes lean toward mysteries. JoAnn also finds the time to contribute to her church community by teaching adult education classes.
MSHO is grateful for JoAnn's leadership in directing MSHO initiatives at this very transitional time for the Society. Her thoughtful perspective and expertise in the many additional meetings required with payers and other decision makers when needed is most appreciate. We are fortunate to have this accomplished physician contributing her time and talents to oversee our ever growing list of Society efforts.
---