Complete Story

06/22/2022
Managed Care Committee Reimbursement TIDBITS
Featuring this month: Meridian Health Plan of MI
TidBits thanks to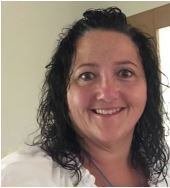 MSHO Managed Care Committee Member
Michelle Thompson
---
---
Did you know.... BIG NEWS - Effective June 8, 2022, Meridian Medicaid will no longer require prior authorizations on cancer drugs! CLICK HERE to read their announcement and review the LONG list of drugs that no longer require a prior auth.
Did you know... Meridian Michigan has a new Chief Medical Officer effective April 10, 2022. They appointed Dr. Kay Judge. Click here to read the article.
---
---
NOTE: A different Michigan Payer will be featured monthly.
---
---
Visit the MSHO Website for a listing of the Michigan Health Plans and the MSHO Managed Care Committee.
---
---
---
Report Broken Links
Have you encountered a problem with a URL (link) on this page not working or displaying an error message? Help us fix it!
Report Broken Link