Complete Story

12/14/2022
Priority Health Update
Priority Health Managed Care Committee Member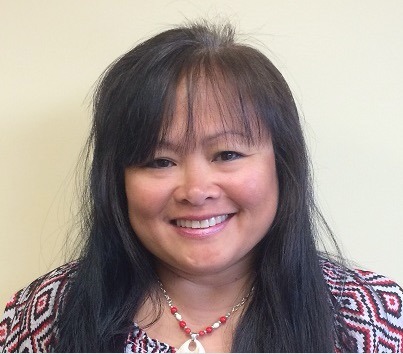 Flora Werle, Cancer & Hematology Centers of West Michigan
---
---
Final Reminder to Complete D-SNP Model of Care Training by Dec. 31, 2022
Who needs to complete Model of Care training?
All providers who are part of the Priority Health Medicare Advantage network need to complete training because PriorityMedicare D-SNP uses the Priority Health Medicare network. D-SNP plan is a Medicare plan using our Medicare network
How to access training
Training can be completed using one of two options:
Option 1 (highly recommended):
Providers can access Model of Care training as an on-demand webinar. It takes 15 minutes to complete and can be accessed here. Providers who register for the online training will automatically be attested for training, with no form required.
2022 D-SNP Model of Care training
Option 2:
We can supply the training deck to your group to be distributed in your preferred format. This option works best if an existing process is in place for other provider training obligations, like compliance training.
All training and attestations must be completed no later than Dec. 31, 2022. Ensure the correct provider NPI number is submitted. If the NPI is incorrect, the provider's status will be marked "incomplete" in our system. To correct an "incomplete" status due to an incorrect NPI, resubmit the provider roster or re-register for the online training with the correct provider NPI.
Additional resources
For more information about PriorityMedicare D-SNP, reference the Provider Manual.
---
---
30-Day Pre-Claim Appeal Deadline in Effect January 1
Starting Jan. 1, 2023, providers will have 30 days after an authorization to submit a Level I appeal.
If that Level I appeal is denied, they'll have 30 days post denial to submit a Level II appeal.
These deadlines will apply to pre-calin appeals for:
Commercial
Individual
Medicaid
Medicare post-service submitted after the deadlines
How to increase authorization approvals
Be sure to submit clinical documentation with every authorization request to support medical necessity. Many authorization denials are due to lack of sufficient documentation submitted with the initial request.
Out GuidingCare guides are a great resource and include documents to consider including with your requests. To get them:
Log into your Prism account
Click Request an Auth under the Authorizations menu
Click Auth Request Help Page
---
---
Medical Policy Updates
Genetics: Counseling, Testing and Screening - 91540
Replaced "covered" with "medically necessary" where appropriate

Formatting changes
Intensity Modulated Radiation Therapy - 91633
Removed criteria: "D4. Radiation oncologist review of dose-volume histograms for all targets and critical structures." Change made because completing a histogram required simulation that's not typically completed until after plan approval is provided.
Stem Cell or Bone Marrow Transplantation - 91066
Stem Cell Transplant for Neuroblastoma: Updated neuroblastoma risk strata to Children's Oncology Group (COG) Neuroblastoma Risk Classifier Version 2
---
---
Click here to visit the Priority Health Provider News Page for additional updates.
---
---
---
Report Broken Links
Have you encountered a problem with a URL (link) on this page not working or displaying an error message? Help us fix it!
Report Broken Link