Complete Story

02/21/2023
Yelena Kier, D.O.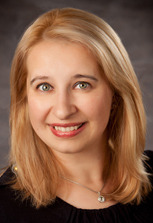 Dr. Kier is a graduate of Lake Erie College of Osteopathic Medicine in Pennsylvania, after which she completed her internship and residency in Internal Medicine at the University of Massachusetts, Chan Medical School. She went on to complete a Cleveland Citywide fellowship in Blood Banking and Transfusion Medicine at The American Red Cross/Cleveland Clinic /University Hospitals in Cleveland, Ohio. Dr. Kier then moved to Michigan to complete her fellowship in Hematology/Oncology through Michigan State University College of Osteopathic Medicine where she served as Chief Fellow.
Dr. Kier is currently with Grand Traverse Oncology Hematology and serves as Clinical Assistant Professor with Michigan State University, College of Human Medicine. She is board certified in Internal Medicine, Medical Oncology and Hematology and is a Fellow of the American College of Osteopathic Internists.
Currently serving as the president of the MSHO Foundation, Dr. Kier is serving to address educational needs of hematology and oncology professionals in Michigan. In addition to now also representing MSHO Board of Directors, she is a member of the NRG Cancer Control and Prevention Committee, actively participating in trial enrollments as well as an active member of the American Society of Clinical Oncology as well as Michigan Oncology Quality Consortium Equity Task Force.
Born in Russia, and emigrating to the United States gave growth to a passion for equity in health care and patient advocacy. Dr. Kier, along with other Michigan oncologists, recently represented Michigan at the ASCO Advocacy Summit in Washington, DC.
Her responsibilities include teaching activities for medical students and residents along with advisory and administrative committees, specifically Breast Program Leadership and Blood Utilization Committee for Munson Healthcare. Dr. Kier has been published in numerous publications and currently also serves on the Research Committee for the American College of Osteopathic Internists.
When Yelena is not working, she spends all her time with her two children, Ellie and Ian, and husband Will, traveling and exploring this beautiful country. She has recently taken up training for triathlons, because being terrible at running alone no longer appealed to her.
---
Report Broken Links
Have you encountered a problem with a URL (link) on this page not working or displaying an error message? Help us fix it!
Report Broken Link