Complete Story

12/15/2011
David S. Gordon, M.D.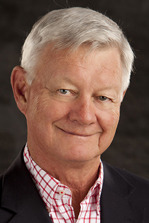 David S. Gordon, M.D., was born and raised in Denver, Colorado. His undergraduate degree (BSE) was from Princeton University. He then matriculated at the University of Colorado School of Medicine graduating cum laude. His internship and residency in Internal Medicine and fellowship in Medical Oncology were completed at Stanford University. In addition, he had the opportunity to be an immunology research fellow in the laboratories of the Nobel laureate, Sir Peter Medawar, at Northwick Park hospital in Harrow, UK. He is board certified in Internal Medicine and Medical Oncology.
Dr. Gordon's first responsibility was to develop a laboratory immunology program for the Centers for Disease Control where he was Director of the Immunology. In that position, he was involved in the very early years of the HIV epidemic. In fact, the very first reports of opportunistic infections in gay men were presented to Dr. Gordon for immunological assessment. He also was responsible for the development of the immunology committee of the Southeastern Cancer Study group. He subsequently moved to Emory University School of Medicine as Professor of Medicine in the Division of Hematology/Oncology and attending physician on the Leukemia/Lymphoma/Stem Cell transplant service. During those academic years, Dr. Gordon published over 100 original articles and abstracts involving cancer and immunology.
Dr. Gordon has also been involved in the for-profit sector of Oncology and Medicine. He was the founder of two biotech companies, Hycor Biomedical and Mitratech. He also ran the worldwide Hematology/Oncology clinical research program for Johnson & Johnson and had similar responsibilities for two other biotech companies. In those capacities, he had major responsibilities for registration studies of new agents for the treatment of cancer and hematological disorders.
In 2002 Dr. Gordon and his wife, Penelope, decided to move to northern Michigan - an area they had known well for many summers. Having experienced many unique opportunities in the field of Medicine, Dr. Gordon decided doing private practice in Hematology/Oncology would be icing on the cake, especially since it could be done in such a beautiful area. He had the opportunity and decided to join Dr. Robert Schwert in Traverse City. In addition to the usual clinical responsibilities in the practice, Dr. Gordon has been very involved in the development of a community cancer center in Traverse City in conjunction with his clinical colleagues and Munson Healthcare. He also manages the Visiting Professor of Oncology program for Munson and has been a participant in the Continuing Education Program for Munson for several years.
Dr. Gordon's non-medical passions include golf, fly fishing (he, like other MSHO board members, has caught sizeable brown trout and salmon in the Manistee river) and especially family. David and Penelope have two children and four (soon to be five) grandchildren. Since the immediate family is partly located in Seattle, WA, and partly in Annapolis, MD, much time, many hours and not just a few dollars are spent flying here and there. Fortunately, their children love northern Michigan, as do their parents, and all convene at Glen Lake at least once a year. Dr. Gordon reports life is good and he looks forward to serving on the Board of Directors of MSHO.
---