Details

July 14, 2020
11:00AM-1:00PM
Webinar: The Bees' Knees'
Presenter: Dr. Stuart Mitchell
The Bees' Knees'
Bees are an essential part of our ecology. Do bees have knees? In this program pest management professionals (PMPs) will learn the A, Bee, C's of Honey bee anatomy. Additionally, with an understanding of Honey bee biology, behavior, and medical significance, PMPs can make better control decisions when Honey bees come into close proximity with humans.
Pride & professionalism
The danger
Starts with a screen door
The Honey bee
Honey bee anatomy
The medical significance
Anaphylaxis
PPE
Medic alert
Apiculture
Short quiz
Questions?
Dr. Stuart Mitchell, Technical Director, PestWest USA LLC
Education: BS Physics, BS Forensic Psychology, Master of Public Health, PhD Entomology, PhD Zoology, PhD Biology, PhD Naturopathic Medicine, PhD Complimentary & Alternative Health Care, Doctor of Osteopathic Medicine, Doctor of Clinical Psychology, Doctor of Veterinary Medicine, Board Certified Physician, Veterinarian, Psychologist and others, including Board Certified Entomologist (Medical, Veterinary, Urban, Industrial)
Experience: Served the pest management industry since 1982, a technical specialist, technical director, consultant, expert-witness, columnist, author, lecturer, speaker, technical director for NPMA, and ESA-BCE Director in 2009
Contact: Dr. Stuart Mitchell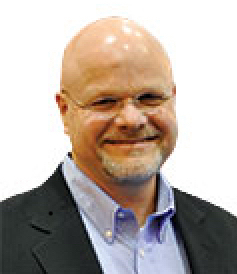 PestWest USA LLC
Lipman Law Firm
1454 30th Street, Suite 205
West Des Moines, IA 50266
515.333.8923 Cell
doc.mitchell@pestwest.com
2020-07-14 11:00:00
2020-07-14 13:00:00
America/Detroit
Webinar: The Bees' Knees'
The Bees' Knees' Bees are an essential part of our ecology. Do bees have knees? In this program pest management professionals (PMPs) will learn the A, Bee, C's of Honey bee anatomy. Additionally, with an understanding of Honey bee biology, behavior, and medical significance, PMPs can make better control decisions when Honey bees come into close proximity with humans. Pride & professionalism The danger Starts with a screen door The Honey bee Honey bee anatomy The medical significance Anaphylaxis PPE Medic alert Apiculture Short quiz Questions? Register Here Dr. Stuart Mitchell, Technical Director, PestWest USA LLC Education: BS Physics, BS Forensic Psychology, Master of Public Health, PhD Entomology, PhD Zoology, PhD Biology, PhD Naturopathic Medicine, PhD Complimentary & Alternative Health Care, Doctor of Osteopathic Medicine, Doctor of Clinical Psychology, Doctor of Veterinary Medicine, Board Certified Physician, Veterinarian, Psychologist and others, including Board Certified Entomologist (Medical, Veterinary, Urban, Industrial) Experience: Served the pest management industry since 1982, a technical specialist, technical director, consultant, expert-witness, columnist, author, lecturer, speaker, technical director for NPMA, and ESA-BCE Director in 2009 Contact:  Dr. Stuart Mitchell PestWest USA LLCLipman Law Firm1454 30th Street, Suite 205West Des Moines, IA 50266515.333.8923 Celldoc.mitchell@pestwest.com  
----
---