Complete Story

09/14/2018
MSPCA is Proud to Announce the Launch of Our New Website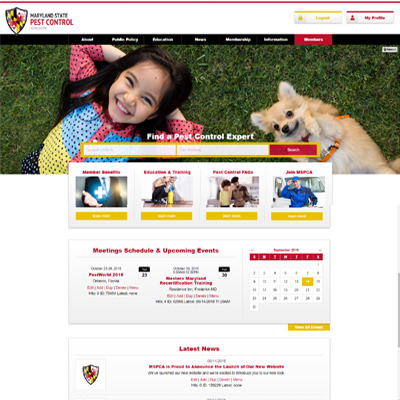 MSPCA is pleased to announce the all-new MarylandPest.org website, now available for your use. The new website offers much more value and expanded member benefits to better serve you and your company – all in a much-easier-to-navigate format.
MSPCA members were recently sent an email with instruction on how to access the Members Only section of the website. If you need help to access the site, please contact us.
Tell Us Your Thoughts On The New Website
The MSPCA Board and staff worked hard to bring its members a website that was both functional and visually attractive. Please take a few moments to let us know what you think about the updated website by taking this brief survey.
Click here to get started
---