Job Listings
Looking for a job? Scroll down for the latest postings.
Criminal Background Check required for initial Ohio license and Ohio license restoration applications.
Employers want to post a job?
---
OAPA offers regular text ads and graphic banner ads that will be displayed on our Career Center section of the website.
Submit Your Job Posting Today!
Advertising Rates
Regular Text Ad

$50 for 1 Month
Small Graphic Ad
(225 x 200 max pixels)
$100 for 3 Months
Large Graphic Ad
(252 x 400 max pixels)
$500 for 3 months
---
All submitted job listings will be posted for the entire paid duration unless OAPA is notified by the employer that the position has been filled.
All graphics must be supplied in .JPG or .PNG format within the specified max pixel dimensions above.
---
Current Job Listings
---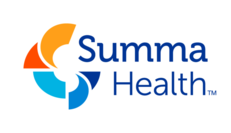 Summa Health System

Physician Assistant-Ortho/Spine

The Spine Division of the Department of Orthopaedic surgery is seeking a motivated and personable Nurse Practitioner and/or Physician Assistant for a rapidly expanding practice. Expected roles include both supervised and independent clinics, operating room assistance and patient care coordination. This is a great opportunity for an individual seeking to work in a surgical subspecialty with surgeons in an upbeat, collaborative and patient-focused work environment.
-Summa Health Orthopedic Institute offers same day, next day appointments to help you get on the road to recovery faster. Our orthopedic specialists treat all conditions for bones, joints, cartilage, ligaments, muscles and tendons. Whether your injury is recent or has been getting worse over time, Summa's orthopedic specialists will provide you with treatment options, including the latest nonsurgical and surgical approaches.
-Summa Health System is recognized as one of the region's top employers by a number of third party organizations, including NorthCoast 99. Exceptional candidates gravitate to Summa because of its culture, passion for delivering excellent service to our patients and families commitment to our philosophy of servant leadership, collegial working relationships at every level of the organization and competitive pay and benefits.
-Develops and advances the quality of advanced practice through specialized direct patient care, leadership, consultation, education and research. Works to improve processes of care for patients. Ensures quality of patient care by utilizing established standards of care for specified department and coordination of services with physicians, care managers, social workers, patient care coordinators, therapists and other community agencies as appropriate.
-Graduate of a nationally accredited Physician Assistant program, MPAS preferred, and have passed the national certification examination administered by the National Commission of Certification of Physicians Assistants or Masters Degree in Nursing with completion of Advanced Practice program in area of expertise and National certification as CNP, CNM, or CNS.
Experience & Training Required:
-Current license to practice as an advanced practice registered nurse or physician assistant in the state of Ohio.
-Minimum one year experience as advanced practice provider preferred
-BLS certification.
Other Skills, Competencies and Qualifications:
-Excellent skills in communication, organizing, self-motivation, accuracy, and time management
-Ability to read and interpret medical documents, which are commonly found in hospital, clinic or physician office environment.
-Ability to solve practical problems and deal with a variety of concrete variables in situations where only limited standardization exists. Ability to interpret a variety of instructions furnished in written, oral, diagram or schedule form.
-Ability to provide necessary care of adult patients as required by position and requested by institution.

Contact Person: Andrea Vojtkofsky
Phone: 330-375-6795
Email: vojtkofskya@summahealth.org
MedOne Hospital Physicians

Physician Assistant

Physician Assistant for busy Hospitalist group in Columbus, Ohio. Evaluates new and existing patients by performing a history and physical, orders and interprets laboratory and diagnostic studies, prescribes pharmacologic and non-pharmacologic treatment modalities, and monitors for effectiveness of interventions for complex acute and chronically ill patients on the hospitalist service under supervision of a physician. Experience preferred but will consider new graduate.

Contact Person:Michelle Wende
Phone:614-558-3326
Email:mwende@medonehp.com

Adena Health System
Surgical Orthopaedic PA

Adena Health System is seeking a Surgical PA to join an established practice of four Orthopaedic Surgeons.
PAs will practice exclusively with the group and act as a first assist and close patients.
The group is seeking an experienced PA that is comfortable working in a fast pace environment.
Interested Providers will receive the following:
Generous Starting Salary
Signing Bonus
Student Loan Assistance
Relocation
Full Benefits!

Contact Person:
Helen Williams
Phone
740-773-9949
Email
hewilliams@adena.org