Mentoring/Shadowing Program
Shadowing Program
If you would like to shadow a PA, OAPA maintains lists of PA volunteers by region. Unfortunately, due to the high demand, undergraduate college students will be given priority for shadowing opportunities. Please contact oapa@ohiopa.com for more information.
The Cleveland Clinic is holding a virtual Q&A on September 2 at 6:00. RSVP to kangisd@ccf.org. The deadline for registration is 8/31.20.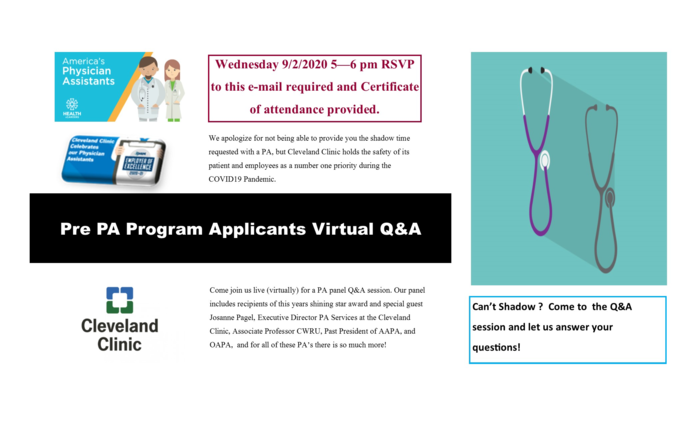 OAPA Mentor Program
OAPA will find a mentor for students and recent grads. You must be a current member of OAPA. Mentors can be assigned by region, specialty or specialty within a region. Contact the OAPA office at oapa@ohiopa.com to be assigned a mentor.