Ohio Fire & Rescue Officer Development Conference
by the Ohio Fire Chiefs' Association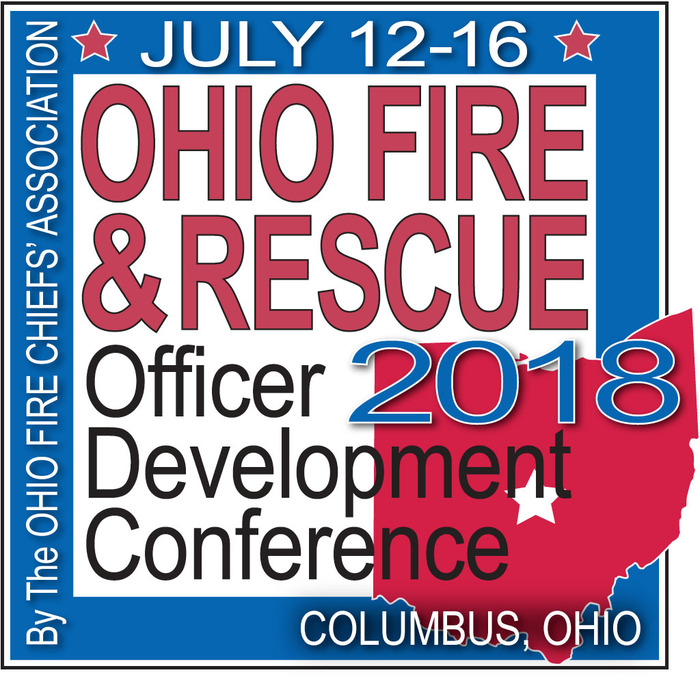 Vendors
We look forward to seeing you for another stellar trade show in 2018. This is the perfect opportunity for you to get your good and services in front of those who make the buying decisions in their departments. All the information you need to register for this year's show can be found here. To access the 2018 Vendor Packet, please CLICK HERE.
To assist in your booth selection, we are posting each map with the spaces that have already been spoken for. These maps will be updated once a week on Fridays. For specific questions regarding availability, please call (614) 410-6322. The yellow highlighted spaces are taken. Click the links below to see each map.

Inside Vendor Map

Outside Vendor Map

Vendors please note: The hotel will accept packages three (3) days prior to the start of the event on Tuesday, July 10, 2018. All item(s) shipped must be marked with the following:
Your Company Name
C/O Chief Tom Wallace
Ohio Fire Chiefs' Association
July 13, 2018


Hotel Accommodations
Below is the Hotel Group Information in order to book your room for next year's conference.
Hilton Columbus at Easton
3900 Chagrin Drive
Columbus, OH 43219
614.414.5000
Group Name: Ohio Fire Rescue Officer Development Conference
Group Code: OFC
This year's room rate is $151. This rate is good from July 7, 2018 - July 22, 2018.
To make your reservation, Click here!