Complete Story

January 2016 OPA Extern Profile: Marissa Guillen
Marissa Guillen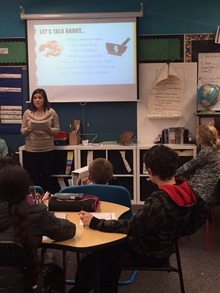 E-mail: guillenm@findlay.edu
Pharmacy School: University of Findlay (Findlay, OH)
Undergraduate degree/institution: University of Findlay
Rotation Month at OPA: January
How did you get interested in the profession of pharmacy?
My interest in pharmacy stemmed from a passion for helping people. I knew my outgoing personality would make me a good fit for a career in health care. When exploring the career of pharmacy, what most appealed to me most was the variety of career paths I could take. I felt that pharmacy offered the perfect mix of patient interaction and involvement without having to spend the rest of my life in school. I knew that the profession of pharmacy would satisfy my desire to work with patients and make a difference in the way they receive quality care.
Why did you choose OPA as a rotation site?
When selecting my rotations, I wanted to ensure I would be giving myself opportunity to experience a variety of pharmacy practice. Working mostly in hospital settings as a student, I felt that it would beneficial to explore the realm of association management. It was important to me to gain a greater understanding of all aspects of pharmacy, especially community pharmacy, and help the public grasp a better idea of the role of the pharmacist. I have always held great pride for the profession of pharmacy and I believed a rotation at OPA would allow me to showcase my passion for it!
What was the most significant or surprising experience at OPA?
I was impressed by the amount of behind-the-scenes action that takes place when OPA advocates for pharmacy-related legislation. My favorite part of my time at OPA was attending testimonial hearings and observing our lobbyists push the pharmacy agenda. I have gained a greater appreciation for how much OPA does for pharmacists to be able to practice at the top of their licenses.
What other pharmacy associations/organizations do you belong to?
American Pharmacists Association – Academy of Student Pharmacists
American Society of Health-System Pharmacists- Student Member
Kappa Epsilon Professional Pharmaceutical Fraternity- Beta Zeta Chapter, Alumni Member
Hobbies:
In my free time I enjoy running and exploring parks with my dog, Otis. I love to cook and eat, as well as experiment with new recipes and restaurants. When I feel extra motivated, I love tackling a new Pinterest project. I try to travel to at least one place I've never been to every year. At the end of my day, there is no better way to wind down than snuggling with my pup and reading!
---