Complete Story

U.S. Senator Sherrod Brown to discuss provider status at OPA Annual Conference!
We are pleased to announce that at the OPA Annual Conference & Trade Show, April 15-17, 2016, in Columbus, we will be joined by one of the lead sponsors of pharmacist provider status legislation, United States Senator Sherrod Brown.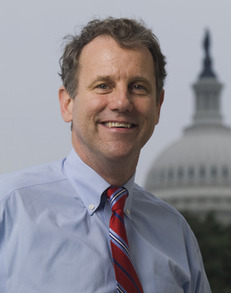 Senator Brown will be making a special visit to the OPA Annual Conference to discuss pending health care legislation at the federal level - most notably S. 314, the Pharmacy and Medically Underserved Areas Enhancement Act, otherwise known as "provider status" for pharmacists.
Senator Brown will be speaking during OPA's Annual Awards Luncheon that will be held on Friday, April 15 during the OPA Annual Conference & Trade Show held at the Greater Columbus Convention Center.
His remarks will have a big focus on "provider status" and access to pharmacist care, which are considered chief policy goals for national and state pharmacy organizations, and would have a major impact on evolving the role of the pharmacist on health care teams. If passed, the law would have an immediate benefit by giving seniors much-needed access to pharmacist services. For more on the campaign for provider status, visit http://www.pharmacistsprovidecare.com/.
"There are few legislators at the federal level that have been better advocates for pharmacists and the patients they serve than Senator Sherrod Brown," said OPA Executive Director Ernie Boyd. "Regardless of the issue, he has always had an open ear and open mind, and he takes the input of pharmacists seriously. We are incredibly fortunate to have one of Washington D.C.'s biggest proponents of pharmacists from right here in Ohio. Senator Brown has been a tremendous advocate for pharmacists for many years, and we are honored to have him join us on April 15."
Don't miss this fantastic opportunity to hear from Senator Brown! For complete details and registration on the OPA Annual Conference & Trade Show on April 15-17, please click here.
---