Complete Story

Kelli Barnes Recognized as UNDER 40 Award Recipient
2021 UNDER 40 Award Recipient
Kelli Barnes, R.Ph., PharmD, BCACP
The Ohio Pharmacists Association (OPA) announced that Kelli Barnes, R.Ph., PharmD, BCACP of Columbus, Ohio was honored with a 2021 UNDER 40 Recognition Award for leadership, excellence, and vision in the practice of pharmacy at its 143rd Annual Conference held April 16-18.
Barnes is the lead pharmacist at The Ohio State University General Internal Medicine Clinics. She provides innovative patient care in areas such as chronic disease state management, transitions of care, and population health management. Barnes also serves as a preceptor for PGY1 and PGY2 residents in The Ohio State University pharmacy residency program. She has been a member of OPA since 2007, has testified before the Ohio House and Senate in support of bills regarding epinephrine access and provider status, and has presented at multiple OPA annual meetings. Barnes has also helped to develop and implement the COVID-19 vaccination effort at The Ohio State University Wexner Medical Center. She earned her Doctor of Pharmacy degree from the University of Cincinnati, and completed PGY1 and a PGY2 residencies in ambulatory care at The Ohio State University College of Pharmacy.
Kelli's response when asked Why do you belong to OPA? Being a member of OPA is crucial to professional success. The advocacy for our profession that OPA provides has significantly expanded our scope of practice over the last 5 years. OPA's quest for provider status and payment by Ohio Medicaid has and will continue to transform the practice of pharmacy positively benefiting our patient's health and quality of life while simultaneously improving my own professional satisfaction. In addition to this, OPA provides so many opportunities to be involved in that advocacy and the advancement of pharmacy which I truly value!
"We are pleased to recognize Kelli Barnes who has exemplified leadership, excellence, and vision in her practice. She has been a valued member of the Association, and we look forward to her future contributions to the profession of pharmacy," said Ernest Boyd, OPA Executive Director.
OPA, established in 1879, represents more than 4,000 pharmacists, pharmacy educators, and pharmacy students throughout the state. It is OPA's mission to unite the profession of pharmacy and encourage interprofessional relations, while promoting public health through education, discussion, and legislation.
We thank Kroger Health for exclusively sponsoring the 2021 OPA UNDER 40 Recognition Program.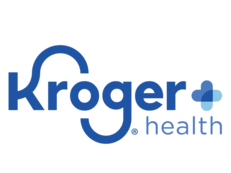 ---