Complete Story

01/26/2018
2018 SHDA Summit Summary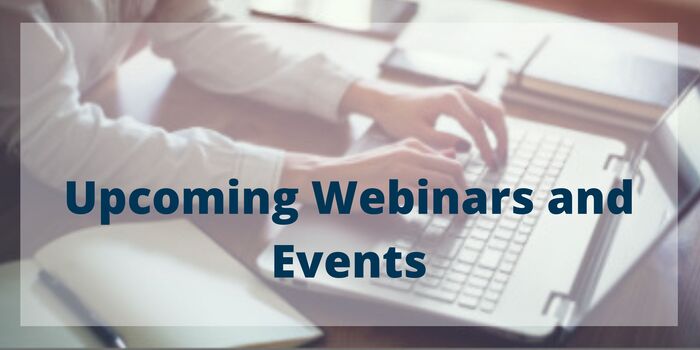 EXCEED YOUR 2018 BUSINESS GOALS
Dates: Monday, April 30th from 4:30PM – 5:30 PM
In-suite Appointments: Begins Tuesday, May 1st at 10:30 AM and ends on Thursday, May 3rd at 5:25 PM
The Summit offers three full-day One-on-One sessions to help meet multiple SHDA member Manufacturer partners in one convenient location over three days - saving your company hundreds of hours and thousands of dollars annually in travel costs. Twenty-five (25) minute appointments will be offered for the entire Summit to allow partners who need to spend a bit more time to get the full benefit of tailored attention, allowing distributors to make up to 47 appointments! Distributers and suppliers can use this time to discuss market trends, review new products, and plan future strategies.
How Does it Work?
On Monday afternoon at 4:30 PM, Distributors will set up sequential 25-minute appointments for Tuesday, Wednesday and Thursday. During the morning and afternoon of these three days, they will circulate along the Manufacturer Suites at the Embassy Suites Dallas-Frisco visiting the supplier members of SHDA. Here are a few tips to help you prepare for and conduct these One-on-One sessions:
Distributors should:

Prepare market data for each vendor
Check with field personnel for details on products and servicing
Gather necessary input to maximize your vendor relationship

Manufacturers may wish to bring:

New product information
New programs
Advertising plans
Individual distributor sales figures
Vendor sales trends
Vendors should be prepared to speak about the Canadian market/Canada where applicable.
SHDA encourages distributor companies to bring more than one principal to enhance their capacity to expand their exposure to all manufacturer participants. A full "dance card" of appointments will allow all attendees to leave Frisco with a complement of business contacts completed and work goals achieved.
Important Reminder
The purpose of the One-on-One Sessions is to provide Distributors and Manufacturers a cost-effective opportunity to meet with their market partners under one roof. SHDA strives to provide this opportunity to all delegates in a time-efficient fashion at the lowest cost possible. With this in mind, manufacturers are reminded that no alcoholic beverages or food should be permitted during the appointments.
Did You Know?
Both Distributor and Associate members agree that this unique opportunity to meet with more than 60 industry partners over three full days is one of the most significant benefits of membership.
Never Attended A Summit Before?
Here's what you need to know:
Schedule your arrival in plenty of time to participate in the One-on-One Scheduling Session on Monday, April 30th at 4:30 PM. Your entire week depends on this scheduling session as appointments are not arranged in advance.
Plan to attend the Ben Silver Seminar on Tuesday morning starting at 7:15 AM. This program, featuring Kristen Hadeed, will prepare you with tools and resources to build a successful millennial workforce!
Appointments are scheduled until 5:25 PM on Thursday, so in order to keep your room for appointments, you will need to stay Thursday evening and check out on Friday morning.
Education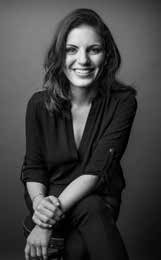 BEN SILVER SEMINAR
CULTURE EATS STRATEGY FOR BREAKFAST
TUESDAY, MAY 1, 2018
8:00 AM – 10:15 AM
Early bird rate: $99 check/$105 credit card
Regular rate: $149 check/$155 credit card
High Value Session! Learn how to challenge traditional approaches to leadership with a simple premise: What we do doesn't matter — it's how we make people feel that makes the difference.
In this fast-paced, interactive keynote, Kristen Hadeed shares what she's learned as an entrepreneur who built a company known for its industry-leading retention rate, its culture of trust, accountability and empowerment. Funny, bold and brutally honest, she brings practical tools she's developed to create a work environment where people thrive because they know their work matters—a place where everyone is a leader. She challenges her audience to reflect on their current culture and to be honest when discussing the things that need to change, leaving participants inspired to take action as soon as she leaves the stage.
HIGHLIGHTS
Shift your perspective on the role of leadership and hear why good leadership can make a lifelong impact.
Learn how to build a safe environment while ensuring that team members feel they can bring all that they are to their job each day.
Discover how to create a culture that gives people the confidence to solve their own problems.
Explore everyday leadership behaviors that reflect your organization's values.
SHDA GOLF OUTING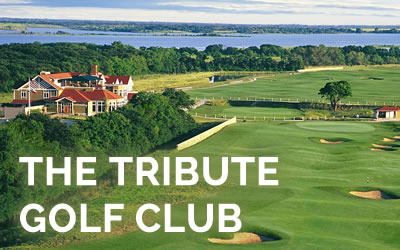 Monday, April 30, 2018
Shotgun Start at 8:00 AM
The Tribute at the Colony
1000 Lebanon Road
The Colony, TX 75056
Phone: (972) 370-5465
www.thetributegc.com
Bus departs hotel at 7:00 AM; SPACE IS LIMITED AND RESERVED ON A FIRST COME, FIRST SERVED BASIS.
Price: $125 check, $130 credit card. Rate includes transportation to and from course, greens fee and cart, tournament services, lunch, and prizes. Golf club rentals available for $69, which includes two sleeves of golf balls. A casual lunch will be served at the end of the outing. Pre-registration required.
NETWORKING
Off-Site Networking Reception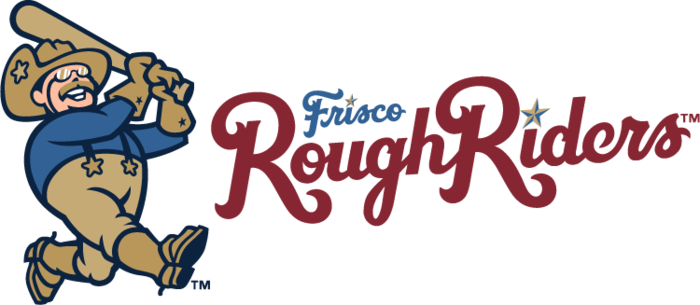 Tuesday, May 1, 2018, 6:00 PM
$40 check/$42 credit card
Join us for food, drinks, and great opportunities for meaningful conversations while watching the baseball game. Guests will also receive a Frisco Rough Riders souvenir. Space is limited and on a first come, first served basis.
NETWORKING:
SHDA's Annual Conferences are considered the best networking opportunity in the industry. This year will be no exception as SHDA strives to combine education and industry development with relationship building and fun. Whether you're in a business session, a cocktail reception or simply taking in a ballgame, you will come away knowing that you have met with many of your dealers or suppliers without the cost or hassle of hours of travel time.
SHDA NETWORKING RECEPTIONS
Monday, April 30, 5:30 PM – 7:00 PM (Embassy Suites Reception)
Tuesday, May 1, 5:30 PM – 7:30 PM (Embassy Suites Reception)
Tuesday May 1, 6:00 PM – Frisco Rough Riders Ballgame and Networking Party* (*additional fee, limited space)
Wednesday, May 2, 5:30 PM – 7:00 PM (Embassy Suites Reception)
SHDA NETWORKING LUNCHEONS
Tuesday, May 1, 12:00 PM – 1:15 PM
Wednesday, May 2, 12:00 PM – 12:50 PM (SHDA Business Update & Members' Luncheon)
Thursday, May 3, 12:00 PM – 12:50 PM
SHDA HOSPITALITY SUITE
Monday, April 30 – Wednesday, May 3, 9:00 PM – 11:00 PM
SHDA receptions and cocktail parties are casual affairs. Networking receptions will feature light hors d'oeuvres and an open bar. Hospitality Suites will feature a beer and wine open bar.
REGISTRATION
We encourage all SHDA attendees to register online. We are happy to offer e-check payment options for 2018 to save you money and time!
Early Registration Discount - $395 check/$410 credit card
Deadline: February 26, 2018
Register by February 26, 2018 to take advantage of the discounted delegate registration fee of $395, and to guarantee your company's listing in the Official Conference Program, which will be distributed to all attendees at the Conference in Frisco. Delegate attendee lists will be listed ono the SHDA Summit webpage beginning on March 7, 2018 and will be updated weekly.
Regular Registration Fee - $465 check/$480 credit card
Deadline: March 12, 2018
Register by March 12, 2018 to secure the regular delegate registration fee of $465 (check) or $480 (credit card) and to guarantee your company's listing in the Official Conference Program.
Late Registration Fee - $495 check/$510 credit card
After March 12, 2018, send your completed registration form to Cathy Vick, SHDA Registrar at cvick@shda.org and pay the Late Registration Fee of $495 (check) or $510 (credit card).
Mail all Meeting Registrations and payment to:
SHDA, 105 Eastern Avenue, Suite 104, Annapolis, MD 21403-3300. Make all checks payable to SHDA.
Spouse Registration Fee - $275 check/$290 credit card
SHDA's Spouse Registration Fee is designed to be an economical way for your spouse or companion who is over the age of 18 to attend all of the convention activities. Registered spouses are welcome and encouraged to participate in SHDA activities however will not have access to one-on-one sessions. Optional and additional cost events must be selected and paid for separately from this registration fee.
REGISTRATION AND CANCELLATION POLICIES
In order to obtain a refund for summit registration written notice of cancellation is required, to be received at the SHDA office, by the following dates:
By March 12, 2018 – for Full Refund
By April 9, 2018 – for 50% Refund
After April 9, 2018 – No Refund, except for a medical emergency. If you must cancel your meeting registration, it is also your responsibility to cancel hotel room reservations.
Included in registration fee:
All conference materials (program, badge, etc.)
Unparalleled networking opportunities
Three luncheons
Three cocktail receptions (except for optional off-site Rough Riders Networking Reception)
Included in spouse registration fee – badge admits spouses to SHDA functions
Be sure to register by March 12, 2018 for inclusion in the Official 48th Annual Industry Advancement Summit Program. Registrations received after this deadline will appear on the supplemental registration list available onsite at the Annual Summit.
KNOW THESE IMPORTANT DATES
FEBRUARY 26TH: Early Bird Deadline
MARCH 12TH: Regular Registration Deadline
MARCH 12TH: Register by this date to have your name and company appear in printed directory
MARCH 26TH: Manufacturer Suite Registration Deadline
MARCH 30TH: Hotel Reservations Deadline
Wearing of badges is required for admittance to convention activities. Non-registered spouses will not receive a badge.
HOTEL INFORMATION/TRAVEL INFORMATION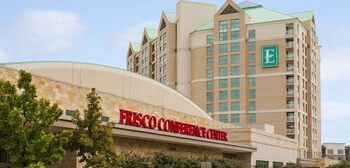 Embassy Suites Dallas-Frisco
7600 John Q. Hammons Drive | Frisco, TX 75034
Reservations: 1-972-712-7200 | Hotel: 972-712-7200
Resort Fax: 972-963-9164
Check-in: 3:00 PM | Check-out: 12:00 PM
RESERVE ONLINE TODAY!
Embassy Suites Dallas-Frisco offers 330 spacious two-room suites featuring a large bedroom and private living room including a well-lit dining/work table, telephone, two flat screen TVs with HDMI connections, microwave, refrigerator, wet bar and coffeemaker.
HOW TO RESERVE ACCOMMODATIONS:
Non-Manufacturer Suite Room (for distributors and additional manufacturer delegates): If you are reserving a sleeping room only (not a company One-on-One Suite), please call 1-972-712-7200 to make your sleeping room reservation directly with Embassy Suites Dallas-Frisco or reserve your room online by using the reserve link above. Make certain that you mention that you will be attending the SHDA conference to receive the special SHDA room rate: $179.00, plus state and local taxes.
SHDA sleeping rooms will be available until March 30, 2018. After this date, rooms may be available on a space available/rate available basis. It is vitally important that you reserve your accommodations at the Embassy Suites Dallas-Frisco. SHDA is contractually obligated to fill our hotel room block and may be exposed to significant financial liability should our members fail to support this room block.
MANUFACTURER SUITE ROOM
If you are an Associate (manufacturer) member and you are reserving your company's One-on-One Suite, please fill out the Associate Member One-on-One Reservation Form. Do not contact the hotel for this suite – it will be assigned by SHDA.
CLICK HERE TO RESERVE YOUR SUITE
GROUND TRANSPORTATION
Dallas/Fort Worth International Airport (DFW) is the third busiest airport in the world and the primary international airport serving the Dallas-Fort Worth area. It is also the largest hub for American Airlines which is headquartered near the airport. The Embassy Suites Dallas-Frisco is located approximately 20 minutes from DFW.
WEATHER
Frisco generally experiences temperatures in the upper 70s and lows in the mid-60s during mid-spring. A light jacket or sweater may be handy for evenings.
WARDROBE
The attire for the 48th Annual Industry Advancement Summit is business casual. Meeting rooms can be chilly, so sweaters, blazers or wraps are helpful.
---