News & Info
SHDA is pleased to announce that the organization is now a member of NAM, the National Association of Manufacturers. NAM is the largest manufacturing association in the United States, representing small and large manufacturers in every industrial sector and in all 50 states. Here is access to NAM's weekly Economic Report, as well as the latest Global Manufacturing Update so you can stay on top of industry trends and global marketplace developments. We hope that you find this weekly information useful.
These great ideas to better market your business and services.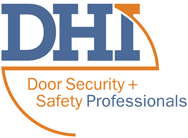 Education is a cornerstone of DHI - the content of our magazine, experiences at our events, variety of classes and technical schools, and opportunities to volunteer as an instructor or author, as well as our credential and certification programs that are highly respected marks of industry expertise. DHI education is important to becoming a door security + safety professional.