Complete Story

New Practitioner eXperience News Winter 2018



OPA New Practitioner eXperience (NPX) Launchpad

January 2018
Welcome to the NPX Launchpad
Welcome to the Winter edition of the NPX Launchpad, the seasonal newsletter intended to help you, new practitioners, excel personally and professionally! The New Practitioner eXperience is an automatic (and free!) Ohio Pharmacists Association (OPA) member benefit for pharmacists who have been in practice for 7 years or less.
Check out our featured articles in the Winter 2018 Edition:
Practitioner Profiles

featuring NEOMED graduate, Jennifer Sabatino

Professional Pearls:

discussing advocacy tips for your next legislative visit
Rx Impact: demonstrating how a community pharmacist made a critical patient intervention
Money Matters: Ten Worst Money Mistakes by New Pharmacists
A Taste of Our Kitchen with a quick and easy salad recipe from Mitchell Howard
Ohio Days highlighting the north shore as the best way to experience island life in Ohio
You will also find news on upcoming events within OPA, as well as updates from our various committee liaisons to keep you in tune with the Association.
We hope you enjoy the NPX Launchpad and we invite each of you to take the next step in your professional growth by getting involved with NPX today!
Sincerely, your NPX Advisory Team,
Amanda Singrey, Chair

Jennifer Sabatino, Vice-Chair

Aaron Neidig, Member-at-Large

Patrick Owcarz, Member-at-Large

Shea Swick, Launchpad Coordinator

Scott Uram, Member-at-Large




Practitioner Profile

Jennifer Sabatino, R.Ph., PharmD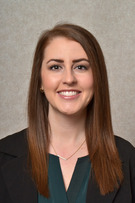 Northeastern Ohio Medical University 2013
Clinical Pharmacist with OSU General Internal Medicine
Tell us a little bit about your practice site. OSU General Internal Medicine is a network of primary care patient-centered medical homes throughout the central Ohio area and is the primary outpatient site for the nationally-recognized Ohio State Internal Medicine Residency program. The clinical pharmacy team interacts with 90 medical residents and 40 attending physicians to help design therapeutic plans for the management of chronic diseases for 50,000 patients in an interdisciplinary education-based setting across the network.
How long have you been an OPA member? What has been your best experience thus far? I have been a member since 2011. I was able to join fellow new practitioners for a day at the Ohio Statehouse. Antonio guided us as we sat in on Committee hearings and met with our representatives to discuss issues important to the pharmacy profession. This initial experience helped me recognize that our legislators are people with family members and friends who can benefit from the services that we provide and that I could make a difference for the profession as a whole just by having a conversation about what we do.
What has been your favorite moment of your career? Matching with my dream residency program. Match Day was the first major "fork in the road" for my career and I will always remember the feeling immediately before opening the email and learning which direction my path was going to take.
What is the best career advice you have offered, or been given? [Read More...]
Professional Pearls

Advocacy Tips: Ten Steps to Make Your Next Legislative Visit a Success
By Shea Swick, R.Ph., PharmD
Advocacy is defined as the act of pleading for, supporting, or recommending. It may be motivated from moral or ethical principles, or to protect an asset of interest. While we are fortunate within OPA to have a very strong legislative advocacy team, we need more pharmacists and student pharmacists to realize the power they hold in influencing the future of the pharmacy profession via advocacy efforts. We need more Ohio pharmacists to work toward protecting pharmacy, our asset of interest- our careers, our passions, and our patients. While there are multiple ways one can advocate, the most convincing and effective tends to be visiting the office of your legislator with the goal of educating, answering any questions, and forming a positive relationship. As it is a busy time of year in the Ohio Statehouse and legislative involvement is essential, below you will find a refresher on preparing for these visits.
Confirm who your legislators are. Even if you think you remember your State Representative and Senator from last year, it is wise to double check as positions change, and your officials depend on your specific zip code. If you pull up www.ohiohouse.gov and www.ohiosenate.gov, you can easily confirm your legislators using the "Find Your Representative (Senator)" tool on the bottom left side of the home page. Input your zip code and your 4-digit zip code extension in the search box, which can be located easily through a USPS link.
Schedule an appointment- and arrive on time.
News & Upcoming Events - Call for Applications

NPX Advisory Team - Call for Applications
As NPX continues to grow, we are looking for interested individuals to take an active leadership role on the NPX Advisory Team. There are four position openings: Vice-Chair, two Members-at-Large, and Launchpad Editor-in-Chief.
Vice-Chair is a two-year commitment that transitions to the role of Chair in year two. This individual will work closely with the Chair to guide the overall direction of the group.
Member-at-Large is a two-year term and this individual is responsible, along with the two other Members-at-Large, for representing the voice of the new practitioner members of the Ohio Pharmacists Association.
Editor-in-Chief of the Launchpad, NPX's quarterly newsletter, is also a two-year commitment. Responsibilities include obtaining and coordinating article submissions, completing final edits before web publishing, and ensuring that important news is relayed to the new practitioner membership.
Applicants for these positions must have graduated within the last seven years. Expectations include participation in monthly calls and contributing to NPX efforts. Attendance at the OPA Annual Conference is strongly encouraged.
Interested individuals should submit a 1-page letter of interest to Lisa Berman at lberman@ohiopharmacists.org by April 4, 2018 outlining your professional experiences to date, why you are interested in the position and what you will bring to the team. Please specify in the letter which position(s) you are interested in. Want to learn more about the group, time commitment and roles/responsibilities of the positions? Please contact Amanda Singrey, current Chair, at amanda.singrey@gmail.com or Lisa Berman at lberman@ohiopharmacists.org.
If you are not able to apply for these positions, but still want a way to be involved, we are also recruiting new liaisons for each of the committees. See below for more information.
Gordon Biersch Social
February 10, 2018 at 5:30 pm
Gordon Biersch Brewery, Columbus, Ohio
The New Practitioner eXperience will meet at Gordon Biersch in downtown Columbus on February 10th for drinks and networking. There is no charge for this event, and all are welcome! NPX is attending the Blue Jackets Game following the social, so we will walk to the arena around 6:30pm. Though tickets in our block of seats are sold out, feel free to purchase your own and enjoy the game! The puck drops at 7pm.
Pharmacy Student Legislative Day
February 27, 2018
Sheraton Columbus Hotel at Capitol Square and the Ohio Statehouse
Student Legislative Day is an advocacy event that allows pharmacists and student pharmacists to meet with legislators and educate them about the positive impact pharmacists make in the healthcare spectrum. There are big pharmacy issues coming up: provider status, PBM reform, scope of practice expansion, and more. With an attendance last year of 250 students and faculty members, we expect this year's legislative day to be even larger.
Each college of pharmacy has 40 slots for students to attend. Beginning February 1, registration will open again to all seven schools until we have reached capacity. If capacity has been met, please call the OPA office at 614-389-3236 to add your name to the wait-list.
Pharmacy Student Legislative Day Registration is now open.
OPA / NPX Mentorship Program
If you are looking for a mentor within your profession, or perhaps are interested in becoming a mentor for new pharmacy practitioners and students, we want your involvement! Join the Ohio Pharmacists Association and New Practitioner eXperience (NPX) as we work toward offering mentoring opportunities in the near future. Mentees can learn from mentors' experiences, both personal and professional, related to career paths, leadership roles, skill development, and much more. Be on the lookout for more information and a link to sign up as a mentee or mentor in upcoming email alerts and the April edition of the Launchpad!
OPA Annual Conference

April 20-22, 2018
Greater Columbus Convention Center - Columbus, Ohio
The OPA Annual Conference, April 20-22, at the Greater Columbus Convention Center offers the best opportunity of 2018 to learn, network, and enjoy the hospitality that only Downtown Columbus can deliver. The Conference is one of the most attended, recognized pharmacy events, with 38 cutting-edge CPE sessions, engaging exhibits, and an exceptional array of expert speakers. Continuing pharmacy education programs will include pharmacy law and patient/medication safety topics that qualify for re-licensure requirements of the State Board of Pharmacy.Registration to open this week!
Rx Impact
Community Pharmacy Intervention
By Andrea Manning, R.Ph., PharmD

In the pharmacy profession, we have the power to make a positive difference in the care of patients every day. As a pharmacist at Kroger, I have the ability to make recommendations for someone suffering from a bad cold or administer a vaccination to prevent disease. Even though those things may seem simple, they can make a great difference in that patient's life.
One instance that I remember making a positive impact for a patient happened a couple years ago. A patient came into the pharmacy and asked to have his blood pressure checked. I took the patient's blood pressure and it was dangerously high. I recommended that the patient go immediately to the ER. The patient was started on blood pressure medications and returned to the pharmacy to say how grateful he was for my intervention. He was able to get his blood pressure under control before something worse happened.
Money Matters
Ten Worst Money Mistakes by New Pharmacists

By Eric Croak

As a newly practicing pharmacist you've probably realized that you have some advantages that your friends over in business school haven't quite attained yet. At the same time, however, you might have some lingering student loans that seem impossible to pay off and the immediate burden of making financial decisions without the time to dedicate to learning the difference between a Roth IRA and a 401(k). As your wealth increases, the terms and complexity will increase as well, but here is a list of the 10 worst money mistakes to get you started on the journey:
Using a Savings Account as a Retirement Account Bank accounts – great for emergencies and spending, bad for growth. Savings accounts are averaging less than 0.1% per year of interest, well below the rise of inflation. Your savings account should be for spending and emergencies – with at least 6 months of salary stashed away. After you reach that threshold it's time to put your money to work for you.
Not Knowing What Investments You're In
A Taste of Our Kitchen
Broccoli Salad


From the kitchen of Mitchell Howard, R.Ph, PharmD- Preparedness Task Force Liaison


Ingredients:

2 heads broccoli, without stalk
1/4 of a red onion
1/2 cup cashews
1/3 cup light mayonnaise
2 Tbsp. Sweet Chili Sauce

Instructions:

Wash broccoli and onion. Finely dice broccoli and onion with a knife or food processor. Add to a salad bowl along with cashews.

In a separate small bowl, mix mayonnaise with sweet chili sauce. Pour over salad and mix well to combine. Serve (provides 4 - 6 servings).

May substitute cauliflower for the broccoli or do half and half!
Ohio Days
Ohio's Lake Erie Shores & Islands

By Marilee Clemons, R.Ph., PharmD
There is so much to love on the north shore of Ohio. You can find something special for everyone whether you're traveling with your whole family or a group of friends. You can experience island life every day of the week on any of the numerous islands or take in the lakefront view from the Marblehead Lighthouse.
NPX Committee Liaisons - Involvement Opportunity
NPX is recruiting new liaisons for the 2018-2019 committee year! NPX liaison responsibilities include:
Be present at your committee meeting and represent/share the new practitioner perspective.
After your committee meeting, send a meeting recap (at least one paragraph) to be published in the NPX quarterly newsletter.
Participate in other NPX activities by attending events and encouraging other new practitioners to join OPA NPX activities.
The complete OPA Committee listing can be found here. If you are interested in serving on one of the OPA committees as an NPX liaison, please email NPX Chair Amanda Singrey at amanda.singrey@gmail.com and Lisa Berman at lberman@ohiopharmacists.org with which committee(s) you'd be interested in serving on.
Winter 2018 Committee Liaison Reports
Legal & Regulatory (November 2, 2017)
Liaison: Kristine Mason, R.Ph., PharmD
The Legal and Regulatory Committee met on November 2nd to discuss current state and federal legislation. Topics discussed include locking prescription vials (HB 231), provider status, clawbacks, commission on palliative care (HB 286), and of course Issue 2. Committee members engaged in discussion on the impacts of Issue 2 and how to talk with friends, family, and patients regarding this hot topic. There was a lot of great discussion from committee members surrounding current legislation and ways to involve more members in the PAC. Stay tuned for more updates on current legislation and ways to get involved!
Preparedness Task Force (January 16)
Liaison: Mitchell Howard, R.Ph., PharmD
Chair Mary Ann Janning presented on her experience as a pharmacist with hurricane relief efforts at the end of November in Bayamon, Puerto Rico. Be on the lookout for an article about her experience in the Ohio Pharmacist journal. There was also a recent article from APhA's August 2017 issue of Pharmacy Today on how pharmacists can be involved in disaster planning. Additionally, the group discussed an upcoming full-scale, mass casualty emergency preparedness exercise on April 11. The exercise will take place in Columbus with different, more challenging objectives than in the past and they are in need of 400 volunteers to portray victims. Event will start in the morning and last until mid-afternoon. If you haven't already registered as a volunteer, do so now HERE. Be on the lookout for POD drill exercises throughout the year as well! Other quick topics discussed included: Shingrix approval and OPA protocol draft timeline; legislative update including HB 101 (Epinephrine Accessibility Act) and HB 193 (Prohibits penalizing employees for not receiving flu shots); and technician registration which is currently at 1000.
Pubic & Professional Relations Committee (January 17)
Liaison: Derek Singrey, R.Ph., PharmD
We discussed Member Spotlights that are put into the monthly OPA magazine. Several pharmacists were added as ideas for future interviews, and we discussed how we want to eventually advertise these member spotlights through OPAs Facebook page in order to reach non-OPA members. This idea will help with outreach to the public by showcasing unique pharmacy practices through social media.
There were two members from the Ohio Department of Aging (ODA) that attended the meeting to discuss Falls Prevention Awareness Day and Medication Safety Week (April 1st through April 7th). ODA wants to showcase pharmacies through the media and their website that want to participate in falls awareness events during that week. The idea is to provide targeted medication reviews based on medications that can increase the risk of falls in seniors. Pharmacies that are looking to participate can submit a request form at www.aging.ohio.gov/steadyu/pharmacyreview.
One of our goals for the year was to help create a better web page on the OPA website that provided toolkits for pharmacists to use to help with public outreach on various disease states and pharmacy services. The first task we set to accomplish is to standardize the forms that pharmacists and students could use to create these resources. The first draft of the template for PowerPoint slides was distributed to the members to review and submit revisions. We will look to create templates for one-page patient handouts and posters, then work on having pharmacists and students submit materials to place on the website for OPA member use.
Medication Therapy Management (January 18)
Liaisons: Dana Bachmann, R.Ph., PharmD and Lindsay Tsai, R.Ph., PharmD
The Medication Therapy Management (MTM) Committee met on January 18th to continue working on the committee's goals and projects for 2017-2018. One of these projects includes the Payor Toolkit, which can be used to help pharmacists when approaching payors to discuss pharmacist-provided services. Key terms to be included in the toolkit glossary were identified (e.g., MTM, CMR, Star Ratings, Fee for Service, population health, etc.). The committee is looking for volunteers to help define these terms! If you are interested in helping, please contact Committee Chair, Ashley Coleman.
The committee also discussed ways to be more inclusive of all practice settings and to attract more members. Committee members voted to change its name to the Practice Advancement and Innovation Committee! Lastly, the committee is working with the Public Relations Committees to promote pharmacist-provided services. Do you have patient stories to share? Submit them to OPA's Director of Government & Public Affairs, Antonio Ciaccia.
Upcoming Committee Meetings:
Pharmacy Economics, February 6
Resolutions & Bylaws, February 8
Compounding SIG, February 21
Independent SIG, February 22
Member Services & Development, March 8

All meetings are held at the OPA office, 2674 Federated Blvd, Columbus 43235 at 10:00 am unless otherwise noted. Please visit the OPA committee webpage for more information.
Get Involved with the Launchpad
Help us write the next newsletter! Articles may be submitted for Practitioner Profile, Rx Impact, Ohio Days or A Taste of Our Kitchen. Have an idea for another article relevant to new practitioners? You can submit that as well! Articles should be submitted in a Word document to Shea Swick at v-pennington@onu.edu. Photographs for articles should be submitted separately for higher quality images. Thank you!
---