Complete Story

Nick Saltsman Recognized as UNDER 40 Award Recipient
2020 UNDER 40 Award Recipient
Nick Saltsman, R.Ph., PharmD, AAHIVP
The Ohio Pharmacists Association (OPA) announced today that Nick Saltsman, R.Ph., PharmD, AAHIVP of Columbus, Ohio was honored as a distinguished UNDER 40 award recipient for professional achievements and vision in the practice of pharmacy at its 142nd Annual Conference held August 28-30.
Saltsman has made a major impact on his community by establishing various programs and initiatives related to the profession of pharmacy. He helped create a pharmacy residency program to invest his values and passions in pharmacist leaders at Equitas Health Pharmacy, which he serves as Director of Pharmacy. Saltsman helped expand naloxone access by utilizing Safe Point, Equitas Health's needle exchange program. He also improved care for patients living with HIV by helping ensure they were screened for needed immunizations. Among other initiatives that emphasize the role of pharmacists in patient care, he initiated a long-acting injectable medication program led by pharmacists. Saltsman is a previous recipient of OPA's GenerationRx award for excellence in community-based prescription drug misuse prevention. He earned his Doctor of Pharmacy degree at The Ohio State University.
Nick's response when asked Why do you belong to OPA? OPA helps me to stay connected to other pharmacists and facilitates a way for us to share ideas on how to advance our practice as the healthcare industry changes.
"We are pleased to recognize Nick Saltsman who has exemplified leadership, excellence, and vision in his practice. He has been a valued member of the Association, and we look forward to his future contributions to the profession of pharmacy," said Ernest Boyd, OPA Executive Director.
We thank Kroger Health for exclusively sponsoring the 2020 OPA UNDER 40 Recognition Program.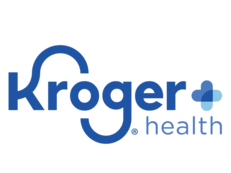 ---