Complete Story

Logan Yoho Recognized as UNDER 40 Award Recipient
2020 UNDER 40 Award Recipient
Logan Yoho, R.Ph., PharmD, BCACP, 340B ACE
The Ohio Pharmacists Association (OPA) announced today that R. Logan Yoho, R.Ph., PharmD, BCACP, 340B ACE of Pomeroy, Ohio was honored as a distinguished UNDER 40 award recipient for professional achievements and vision in the practice of pharmacy at its 142nd Annual Conference held August 28-30.
Yoho is the current Director of Pharmacy at Hopewell Health Centers in Logan, Ohio. He serves on OPA's Legal and Regulatory and Practice Advancement and Innovation Committees, and is past Member-At-Large for OPA's New Practitioner Experience group. He previously served on the State of Ohio Board of Pharmacy Ad Hoc Rules Review Committee. In addition, Yoho is an Apexus Certified 340B Expert. The 340B program is a federal program that allows clinics to provide medications at reduced cost to patients most in need. He has been a lead advocate in protecting the 340B program in Ohio. Yoho helped shape Ohio House Bill 482 and Ohio Senate Bill 263 and continues to advocate for patient access to medications. He earned his Doctor of Pharmacy degree at Ohio Northern University.
Logan's response when asked Why do you belong to OPA? OPA gives me the opportunity to serve the profession. It forms a cohesive voice among Ohio Pharmacists and guides us in the best way to advocate. As one association, we have a louder and more effective voice. OPA is the conduit by which we can focus our intentions. With an organized and focused plan, we can be effective in the change we are trying to attain.
"We are pleased to recognize Logan Yoho who has exemplified leadership, excellence, and vision in his practice. He has been a valued member of the Association, and we look forward to his future contributions to the profession of pharmacy," said Ernest Boyd, OPA Executive Director.

We thank Kroger Health for exclusively sponsoring the 2020 OPA UNDER 40 Recognition Program.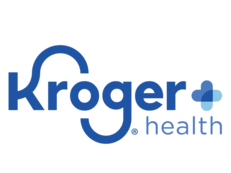 ---