Complete Story

January 2011 OPA Extern Profile: Kevin Mast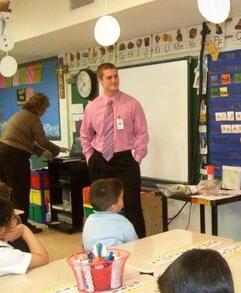 Name: Kevin Mast
E-mail: k-mast@onu.edu
Pharmacy School: Ohio Northern University
Undergraduate degree/institution: N/A
Rotation Month at OPA: January 2011

How did you get interested in the profession of pharmacy?
My mother (Cheryl Mast) is a pharmacist at Wooster Community Hospital in Wooster, Ohio. I remember we would sometimes go and have lunch with her on Sundays if she was working and we would get to see the pharmacy. I enjoy interacting with people and pharmacy gives you the opportunity to do that while also being in the medical field.
Why did you choose OPA as a rotation site?
I figured OPA would give me the opportunity to see behind the scenes of what happens on the legal and regulatory side of pharmacy. When scheduling my rotations I wanted to get a wide variety of experiences, and OPA definitely offered the unique experiences I was looking for.
What was the most significant or surprising experience at OPA?
I think seeing everything that goes on behind the scenes has really impressed me. Additionally, it is amazing to see the interaction of different pharmacists at the OPA meetings, and to listen to how issues affect them differently. Furthermore, I think it has been a good lesson to keep up with current legislation even if I don't think it concerns pharmacy directly since it might give way to legislation that does.
What other pharmacy associations/organizations do you belong to?
APhA
OPA
Hobbies:
Anything Outdoors (hiking, camping, biking, hunting, any sports)
---