Complete Story

September 2014 OPA Extern Profile: Amanda Ashley
Amanda Ashley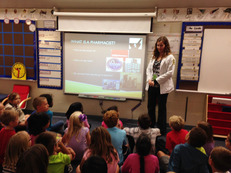 E-mail: Amanda.ashleyrx@gmail.com
Pharmacy School: University of Toledo College of Pharmacy and Pharmaceutical Sciences
Undergraduate degree/institution: Bachelor's of Pharmaceutical Sciences/ University of Toledo
Rotation Month at OPA: September 2014
How did you get interested in the profession of pharmacy?
I was looking for something where I would use my strengths in math and science but ended up using my strength for relating with people. Both of my neighbors were pharmacists so I shadowed them and decided it was something I wanted to pursue and came to love it even more than I ever would have thought.
Why did you choose OPA as a rotation site?
I wanted a rotation that would allow me to have a variety of different experiences that I wouldn't get to have at other rotations sites. I wanted to see what the profession looks like from this side of the table. All that OPA does to protect the profession of pharmacy has always fascinated me and I wanted to see it first hand.
What was the most significant or surprising experience at OPA?
Probably my most surprising experience was attending a board of pharmacy board meeting and sitting in on an adjudication hearing, seeing how the whole process works. My most significant experience has probably been working on all the different projects I have been able to work on with the staff and members of the OPA team. I have had an opportunity to grow my clinical skills much more than I thought I would going in. Helping create an outline for a Continuing Education article, writing articles for the journal, and a letter to the editor for my local paper are just a few of the things I have done while I've been here.
What other pharmacy associations/organizations do you belong to?
APhA-ASP
ASHP, OSHP
Phi Lambda Sigma
Rho Chi
Hobbies:
Horseback riding
Rollerblading
Cycling
Rock climbing
Hiking
Traveling
Planning
---