Complete Story

07/19/2019
Member Tool: Searchable Archive Helps You in Your Research
Use the OTA Website to Research Trends and Tactics
Access to the MyOTA portal and many of the articles are reserved for OTA members. If you want to learn how you can become an OTA member and support the Ohio travel economy, please contact Tricia Barbee at tbarbee@ohiotravel.org.
Did you know all media clips posted in OTA's weekly eclips are archived on ohiotravel.org? It's not just external media clips that are available. In-depth features written by OTA staff and its members are also accessible just for our members.
Brush up on topics that might be top-of-mind right now for you. Or, jump-start creativity by looking at what's happening in the world of Ohio travel at a glance.
Here's a quick walk-through on how to navigate a few of these lesser-known features on the OTA website.
Search for What You Want to Know
Let's say you are interested in learning more about experiential travel. From any page on the site, put your keyword in the search box. Abracadabra! You'll find a list a list of features and past clips that talk about that subject.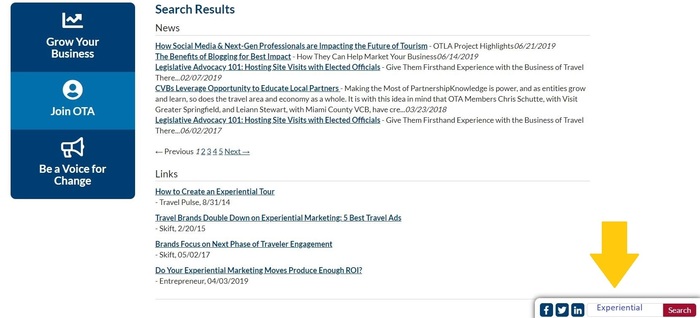 Browse Topics to Explore Trends and Tactics
What if you are in an exploration mood and want to just browse topics to deepen your knowledge?
The first step is to log into your MyOTA portal to give you access to the member portal. Once there, click on OTA Insights and News.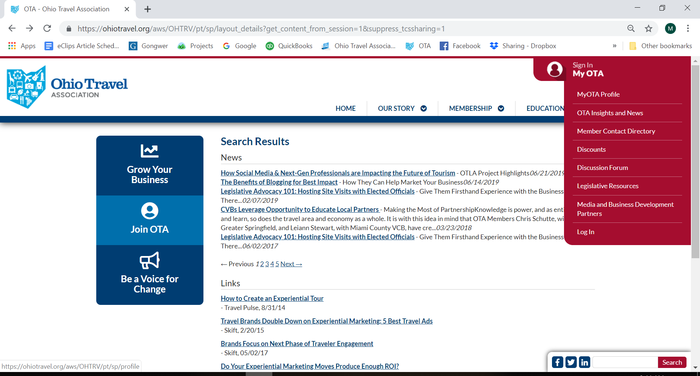 Voila! The first tab - called Insights - gives you access to every OTA-created article.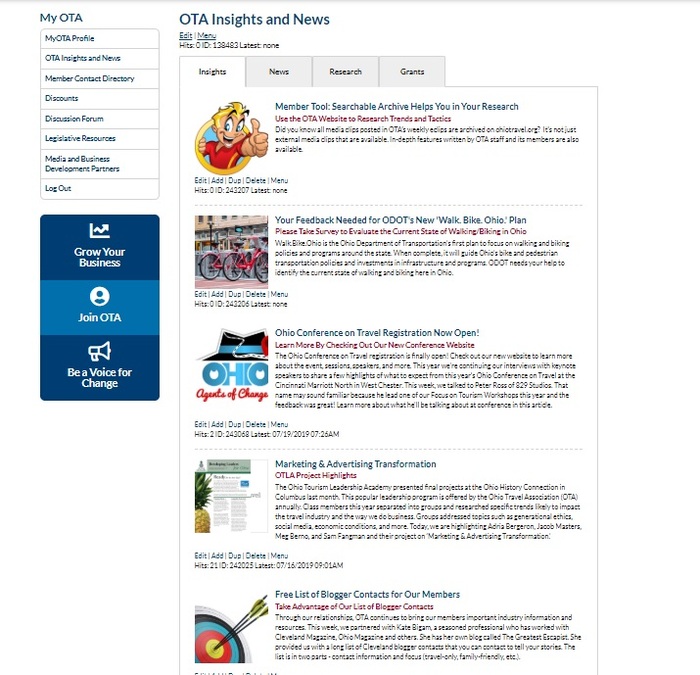 If you want to look at all the media clips, go to the News tab. Below, we are showing you what happens if you click View All at the end of each eClip section. In this case, we wanted to see all the articles showing Investing in Ohio.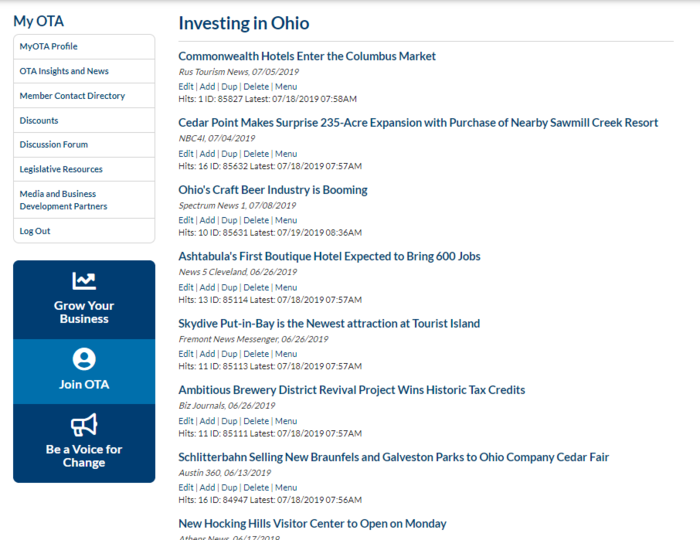 How is this helpful? Speaking from experience, we find it helpful when we are trying to learn about a new technology or trend, or when we want to get up-to-speed on hot topics or things we may have missed in this crazy, fast-paced world.
---