Complete Story

New Practitioner Experience (NPX)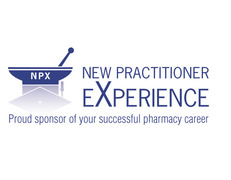 What is NPX?
NPX is an automatic and free, Ohio Pharmacists Association (OPA) member benefit for pharmacists who have been in practice for 7 years or less. Not a member? Not a problem, Join OPA Today!
Vision
To be the launch pad for all new practitioners to achieve personal and professional growth and success.
Mission
The mission of the OPA New Practitioner Experience (NPX) is to serve as a catalyst for the transition from student to pharmacist by providing new practitioners the opportunity to achieve personal and professional growth and success. This will be accomplished through leadership, advocacy, networking and practice development opportunities.
NPX Advisory Team 2018-19
Chair: Jen Sabatino, PharmD, BCACP

Clinical Pharmacist for OSU General Internal Medicine

Vice-Chair: Dana Bachmann, PharmD, MS

PGY2 Community Pharmacy Administration Resident with The Ohio State University College of Pharmacy and The Kroger Co., Columbus Division

Member-at-Large: Emily Eddy, R.Ph., PharmD

Assistant Professor of Pharmacy Practice at Ohio Northern University

Member-at-Large: Lindsay Tsai, R.Ph., PharmD

Assistant Pharmacy Leader with Kroger Pharmacy

Member-at-Large: Marilee Clemons, R.Ph., PharmD

PGY2 Ambulatory Care Pharmacy Practice Resident at The Ohio State University College of Pharmacy and OSU General Internal Medicine

Launchpad Coordinator: Lauren Castle, R.Ph., PharmD

Market Health and Wellness Director for Walmart
---
Get Involved with NPX! - April 1, 2019 Deadline
NPX offers a number of positions for New Practitioners to get involved including Advisory Team positions and NPX liaisons to each of the OPA committees. If you are interested in learning more about how to get involved with NPX, contact Lisa Berman at lberman@ohiopharmacists.org.
We are currently looking for an interested individual to take an active leadership role on the NPX Advisory Committee as Vice-Chair. Vice-Chair is a two-year commitment that transitions to the role of Chair in year two. This individual will work closely with the Chair to guide the overall direction of the group. Interested individuals can apply for the position online here.
The deadline to submit applications is April 1, 2019.

---
NPX Event Recap: Welcome to NP Life
Marilee Clemons, R.Ph., PharmD
The New Practitioner Experience (NPX) held Welcome to NP Life at OPA on Saturday, February 9, 2019 at the OPA office. The event consisted of two hours of personal finance programming and two hours of ACPE-accredited CPE on conflict management and expanding your network.
Tim Ulbrich, PharmD provided two sessions on personal finance. His first session walked new practitioners through various loan payoff strategies to help them determine whether or not they have the best payoff strategy in place. His second session focused on investments where he explained and simplified long-term investment strategies, so that new practitioners could easily apply them to their personal life.
Lauren Castle, PharmD, Launchpad Coordinator for NPX, described five different styles used in conflict management, and provided an active learning exercise to demonstrate how they could be utilized in different scenarios. This session was especially helpful as many pharmacists are placed in management or leadership positions, but little time is devoted in college curricula or job training to learn conflict management techniques.
The final session was provided by Jaclyn Boyle, PharmD, M.S., MBA on expanding pharmacist networks, specifically through optimization of LinkedIn. During this session, Dr. Boyle provided information about different aspects of LinkedIn to enhance current profiles to make a valuable online first impression and grow professional networks.
This was an excellent event to promote the personal and professional growth of new practitioners. It was followed by a social at Pins Mechanical Co. in Dublin. We thank Kroger for their support of NP Life at OPA.
Click here to view the PDF brochure.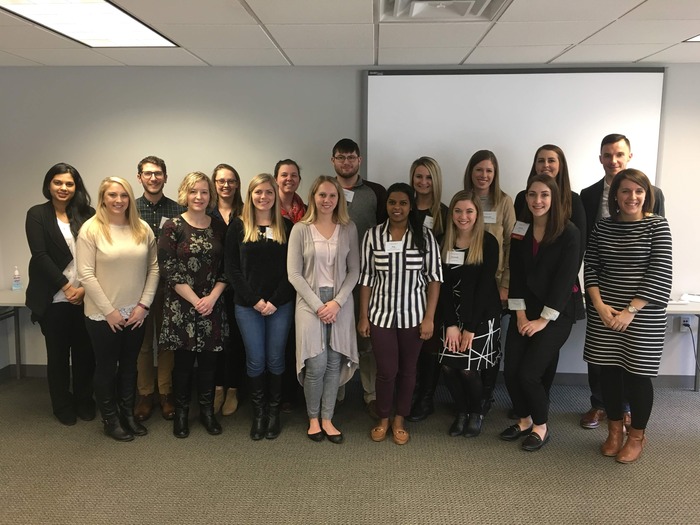 ---
Mentor Program
If you are interested in becoming a mentor for new pharmacy practitioners and students, we want your involvement! Join the Ohio Pharmacists Association and New Practitioner Experience as we work towards offering mentoring opportunities in 2019. Mentees can learn from mentors' experiences, both personal and professional, related to career paths, leadership roles, skill development, and much more. It takes just a few minutes to fill out the online application. Check out the link below!
We are currently seeking individuals interested in becoming a mentor. If you are interested or know someone who is, please apply below.

---
NPX Launchpad Newsletter
Help us write the next newsletter! Articles may be submitted for Practitioner Profile, Ohio Days or A Taste of Our Kitchen. Have an idea for another article relevant to new practitioners? You can submit that as well! Articles should be submitted in a Word document to Lauren Castle at l-anderson.1@onu.edu. Photographs for articles should be submitted separately for higher quality images. Thank you!

Events
←
March 2019
→
S
M
T
W
T
F
S
1
2
3
4
5

OPA office- 2674 Federated Blvd., Columbus, OH 43235

March 5, 2019




10:00AM

6

OPA Office, 2674 Federated Blvd, Columbus, OH 43235

March 6, 2019




7:30AM-5:15PM

7
8
9
10
11
12
13
14
15
16
17
18

OPA Office- 2674 Federated Blvd, Columbus, OH 43235

March 18, 2019




10:00AM

19
20
21

OPA Office - 2674 Federated Blvd, Columbus, OH 43235

March 21, 2019

22
23
24
25
26
27
28
29
30
31
April 12-14, 2019
Greater Columbus Convention Center, Columbus, OH
May 16, 2019
11:00AM
May 23, 2019
OPA Office - 2674 Federated Blvd, Columbus, OH 43235
June 11, 2019
11:00AM
July 18, 2019
11:00AM