Complete Story

04/09/2021
Today's COVID-19 Report: Tuesday, April 13
Tuesday, April 13, 2021
Here are the latest need-to-know updates for Tuesday, April 13 regarding the COVID-19 pandemic and other topics of importance.
---
REMINDER TO ALL MEMBERS

LeadingAge Ohio releases weekly Affordable Housing newsletters on Mondays and Home Health and Hospice newsletters on Tuesdays. Please email info@leadingageohio.org to receive either/both publications.
---
In Today's Report
Ohio advises temporary pause for Johnson & Johnson vaccine
NHSN testing data not provided
CMS terminates select federal blanket waivers (3-day stay waiver still in effect)
"Next Generation" Medicaid program: Managed care plans announced, MITS to be replaced
Proposed hospice wage index
Employee Retention Credit could infuse millions into aging services
LeadingAge Need to Know: LeadingAge Annual Awards Call for Nominations and Housing Survey

---
Ohio advises temporary pause for Johnson & Johnson vaccine
This morning Governor Mike DeWine, Ohio Department of Health (ODH) Director Stephanie McCloud, and ODH Chief Medical Officer Bruce Vanderhoff, M.D., advised all Ohio vaccine providers to temporarily pause using the Johnson and Johnson (Janssen) vaccine.
This is in response to a statement by the Food and Drug Administration (FDA) and the Centers for Disease Control (CDC) recommending a pause in the use of the Johnson and Johnson vaccine following the extremely rare blood-clotting events of six people in the U.S. after receiving the vaccine.
The CDC will convene a meeting of the Advisory Committee on Immunization Practices tomorrow to further review these cases. Officials with ODH are following this situation closely.
NHSN testing data not provided
On April 12, the Centers for Medicare and Medicaid Services (CMS) COVID-19 nursing home county positivity webpage was updated with the March 24 through April 6 data. Ohio's data was suppressed to a gray color for this period. CMS states, as noted in row six of the spreadsheet, that counties in Ohio are classified as gray due to incomplete reporting such that percent positivity cannot be calculated. LeadingAge Ohio reached out to the Ohio Department of Health (ODH) and was informed that the suppression of Ohio's data is due to the state working to aggregate the data in accordance with the Centers for Disease Control's (CDC) requirement. The CDC requires that actual laboratory test results be based on the patient's home residence. Two-thirds of Ohio's laboratory tests were previously based on the county where the lab/hospital was physically located. ODH is advising providers to follow the county color positivity rate from the week ending March 30.
CMS terminates select federal blanket waivers (3-day stay waiver still in effect)
The Centers for Medicare & Medicaid Services (CMS) released this memo on Thursday, April 8 announcing the termination of four federal blanket waivers related to resident transfer and discharge, room and roommate changes, completion of care plans, and submission of MDS data. These waivers will be terminated effective May 10, 2021. The 3-day stay waiver is not being terminated and remains in effect at this time.
CMS is announcing that it is ending:
The emergency blanket waiver related to the timing of notifying residents prior to transfer and discharge to enable facilities to expeditiously cohort residents to prevent the transmission of COVID-19 to uninfected residents
The emergency blanket waivers related to notification of Resident Room or Roommate changes
The emergency blanket waiver for timing of certain care planning requirements
The emergency blanket waiver of the timeframe requirements for completing and transmitting resident assessment information
Additionally, the memo provided clarification of the nurse aide training waiver, which also remains in effect at this time. LeadingAge has updated the blanket waivers chart for reference and those can be found here. Recall that unless otherwise noted, federal blanket waivers remain in effect until the end of the public health emergency. The public health emergency is currently set to expire April 20, 2021; however, LeadingAge anticipates that it will be extended for another 90 days without interruption.
"Next Generation" Medicaid program: Managed care plans announced, MITS to be replaced
Over two years ago, the Ohio Department of Medicaid (ODM) began a Medicaid Managed Care Procurement project. In late 2019, the LeadingAge Ohio Advocacy Committee participated in a conversation with the ODM Procurement Project team to describe our members' experiences, challenges and suggestions for improving the ODM Managed Care program.
Late last week, the completion of that project's work was announced with six managed care plans chosen to implement the ODM's new planned system of care. The six MCOs selected for the next generation managed care program are:
UnitedHealthCare Community Plan of Ohio, Inc.
Humana Health Plan of Ohio, Inc.
Molina Healthcare of Ohio, Inc.
AmeriHealth Caritas Ohio, Inc.
Anthem Blue Cross and Blue Shield
CareSource Ohio, Inc.
ODM is deferring for additional consideration its decision related to Buckeye Community Health Plan.

The next generation Medicaid managed care program also includes a transition away from MITS to a Provider Network Management (PNM) system and Centralized Credentialing. LeadingAge Ohio received a demo of the PNM system in a nursing facility provider association meeting with ODM yesterday. Developed in accordance with the Centers for Medicare and Medicaid Services (CMS) guidance, ODM is transitioning to a modular system called the Ohio Medicaid Enterprise System (OMES) that will support ODM in meeting several modernization goals. As a part of this roadmap, updated and new functionality is being built into OMES rather than MITS. The PNM system is a new modular component of OMES that will replace the current MITS provider enrollment subsystem and the current MITS provider portal. This portion of ODM's program is slated to go live July 26, 2021. LeadingAge Ohio will provide additional information on the program in future newsletters.
Note that MyCare Ohio is scheduled to sunset December 31, 2022.
Learn more about the next generation of Ohio Medicaid's' managed care program by visiting the ODM website.
Proposed hospice FY 2022 Wage Index Rule released; includes a Home Health Quality Reporting Program update
The FY 2022 Proposed Hospice Wage Index and Payment Rate Update, Hospice Conditions of Participation Updates, and Hospice and Home Health Quality Reporting Program Requirements were released on April 9. The proposed increase to the hospice payment rate is 2.3% ($530 million dollars in increased payment to hospice providers) and there are proposed changes to the hospice program that include permanency of certain 1135 waivers, changes to the proposed labor shares of the hospice payment rates, clarifications and clarifying regulation text changes related to the hospice election statement addendum, and asks for comments on hospice utilization and spending patterns.
Additionally, the rule proposes to update the Hospice Quality Reporting Program by adding the claims-based Hospice Care Index and the Hospice Visits in the Last Seven Days of Life Measure for public reporting, removal of seven HIS measures (the Centers for Medicare & Medicaid Services (CMS) sees them as duplicative of other measures being reported), and contains more information on the development of the Hospice Outcome and Patient Evaluation (HOPE) assessment instrument. The rule also has a proposal related to the home health quality reporting program so that timely comments can be received prior to implementation. The proposed rule can be found here. LeadingAge's summary of the rule can be found here.
Comments are due by June 7 and LeadingAge will organize opportunities for members to provide feedback.
Employee Retention Credit could infuse millions into aging services
The two latest relief bills expanded the utility of a tax credit that would reimburse businesses that retained employees through the pandemic shut down. The Employee Retention Credit (ERC) was initially included in the CARES Act but was thought to be largely off-limits to organizations who had taken Paycheck Protection Act (PPP) loans to cover wages. The ERC would provide tax credits of up to $7,000 per employee per quarter ($28,000 annually) to eligible employers through the end of 2021.
More recent guidance provides clarity on how the ERC would interact with PPP loans. LeadingAge Ohio strongly encourages members to reach out to their financial advisors to ensure they are fully informed regarding the ERC provisions as this research by several members revealed potential for significant benefit. LeadingAge Ohio would like to extend its thanks to Chad Kunze at CLA for elevating the issue to our attention.
LeadingAge Need to Know: LeadingAge Annual Awards Call for Nominations and Housing Survey

LeadingAge shares the latest coronavirus news and resources with members twice each weekday. This morning's Need to Know featured information on the LeadingAge Annual Awards Call for Nominations and Housing Survey.
Check out the full report here.
---
---
Sponsored Content
Maximizing Length of Stay by Preventing Falls in Assisted Living
With all communities being adversely impacted by suboptimal census and visitation restrictions, maximizing length of stay can become a strategic advantage for administrators. One common factor impacting length of stay is falls, and operators continue to struggle with developing a standardized approach to solving this problem. Here are some tips for developing a successful fall prevention program. Learn more.
This information is provided by S. Sanjay Gopal, MBA., PhD., and Dr. Visa Srinivasan, MD. Sanjay is the founder & CEO of the CareSynchrony platform for senior living. Dr. Srinivasan is the Director of the Health-First Aging Services in Melbourne, Florida. For more information, contact Sanjay via email at sanjay@sanvishealth.com.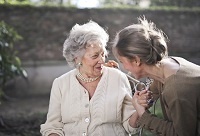 ---
Questions
Please send all questions to COVID19@leadingageohio.org. Additionally, members are encouraged to visit the LeadingAge Ohio COVID-19 Working Group facebook gro up to pose questions to peers and share best practices. LeadingAge is continuing its daily calls for all members. To participate in these daily online updates, members should register here.
LeadingAge Ohio is working to ensure that the information in our daily alerts, on our website, and all coronavirus-related communications is as accurate as possible. However, LeadingAge Ohio makes no guarantees about the accuracy of the information.
---