Education
Need Help?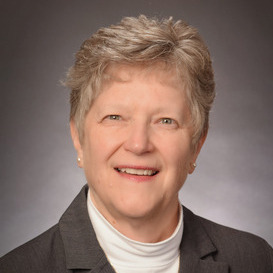 Director of Professional Development & HH/Hospice Regulatory Relations
614-545-9030
Reviews state and federal policies and regulations and determines impact on the delivery of Ohio health care services
Staff liaison to Clinical Executive Action Council and Assisted Living special interest group
Works with state and federal agencies and regulatory bodies
Testimonials
Leadership Academy

The LeadingAge Ohio Leadership Academy is a seven-month leadership program designed to develop aging services leaders statewide. The Leadership Academy provides a challenging and engaging learning environment that enhances the leadership capacity of health care professionals so they are better equipped to serve our profession.
LeadingAge Ohio is proud to have a dynamic group of leaders that comprise the leadership Academy Design Team: Stacy Terrell, lead facilitator, Denise Gannon, Kristen Collins, Greg Hensley and Kathryn Brod serve as team coaches. Each Design Team member is an alumnus of the LeadingAge Leadership Academy.
Leadership Academy Information
Please join us in congratulating our 2017 class of LeadingAge Ohio Academy Fellows!
Megan Bradford
Health Services Administrator
Episcopal Retirement Services
Kelly Fitzgerald
Assistant Controller
Episcopal Retirement Services

April Gideon
Eligibility Manager
McGregor PACE

Emily Grohnke
Director of Nursing
Sunset Communities

Crystal Hall
Housekeeping Supervisor
Kendal at Oberlin

Rachel Hedges
Executive Director
Ashanti Hospice & Palliative Care

Shawn Hoffner
Property Manager
United Church Homes

Rhonda Holmes
Administrator
McGregor at Overlook

Jennifer Lenthe
Executive Director
Otterbein Senior Lifestyle Choices- Northshore

Celeste Mackey
Director Business Office
Bayley

Serra Marshall
Assistant Administrator
The Ohio Eastern Star Home

Kristen McKibben
Hospice Team Leader
Ohio Living-Akron

Darrell Miller
Executive Director
Pathways Hospice

Toni Montgomery
Director of Sales & Marketing
Chapel Hill Community

Hannah Moorman
LPN-Nurse Manager
Friends Care Community

Angela Powell
Executive Director
Otterbein Portage Valley

Amanda Ratliff
Director-Network Development
Access Companies

Gabe Stoll
Executive Director
Lutheran Homes Society
Special thanks to the Academy's generous sponsor Link-Age,
a LeadingAge Ohio Diamond Level Partner.
Applications for the 2018 LeadingAge Ohio Leadership Academy are now available.
**Deadline to apply is October 31, 2017!**