Core of Knowledge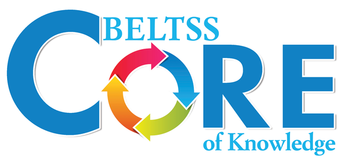 2024 Winter BELTSS Core of Knowledge Course Session will be held January 8 - January 25, 2024 in Dublin, Ohio.
The Core of Knowledge course is designed specifically for the Administrator-In- Training (AIT) participant. This course meets the special academic requirement set by BELTSS for qualifying to take the state licensure board examination. Ohio participants should call the Board at (614) 466-5114 to arrange their AIT internship. The Core may be taken at any time during the process: before, during, or after the internship. Core hours do not count towards the internship hours.
The content of the course is designed to provide information and promote understanding that will lead to more effective performance in the administration of long-term care. The subject areas listed below have been recommended by the National Association of Long-Term Care Administrator Boards and endorsed by BELTSS.
These topics are included in the Core of Knowledge course:
1) applicable standards of environment, health and safety;
2) local health and safety regulations;
3) general administration;
4) psychology of care;
5) principles of medical care;
6) personal and social care;
7) therapeutic and supportive care and services in long-term care;
8) departmental organization and management; and
9) community interrelationships
Enrollment
Enrollment is open to anyone interested in becoming a nursing home administrator as well as those wanting professional training in nursing home administration.
Course Format
Per 4751-05.1 of the Administrative Code, section (A) requires 100 clock hours of study in core of knowledge subjects. Therefore this course will include face-to-face classroom learning as well as several self-study assignments. Students will complete web-based self-study, as well as written assignments. Students must attend every day of the face-to-face classroom presentations as well as complete all self-study assignments to successfully graduate from the BELTSS Core of Knowledge.
Certificate of Completion
All those satisfactorily completing the course will receive a certificate which satisfies the requirement with the Board of Executives for Long Term Services and Supports (BELTSS).
2024 Core of Knowledge Dates
Winter 2024
January 8 - January 25, 2024


Classes will be held Monday through Thursday for three weeks from approximately 9:00 a.m. to 5:00 p.m. each day. A final course schedule and further details will be sent out a few weeks before the class begins.
Location
The Conference Center at OCLC
6600 Kilgour Place
Dublin, OH 43017
Each participant is responsible for his/her own lodging and meal arrangements.
We encourage you to make your hotel reservations as early as possible.
Hotel Accommodations for Winter 2024
Residence Inn Dublin, 6364 Frantz Rd, Dublin, OH 43017 offers Core of Knowledge students an overnight room rate: Single: $134

A limited number of rooms have been blocked at the special rate above. Please make your reservation no later than four weeks prior to each week (December 14, 21 and 28, respectively). Mention that you are attending the BELTSS Core of Knowledge offered by LeadingAge Ohio for the group rate. The hotel may have additional rooms available once all of the LeadingAge Ohio rooms are gone, but they may not be at the special rate. To make a reservation, call the hotel directly at 614-389-6600 and ask for Reservations. For directions or additional information, please visit the hotel's website at Residence Inn Columbus Dublin.

Every studio suite includes 1 King bed, Sofa bed, Full kitchen, Microwave, Living/sitting area, Dining area, complimentary Wireless and Wired internet, Coffee/tea maker, 32in flatscreen TV. Free full hot breakfast, indoor pool and fitness center.
How to Register

Tuition: $1,495
Tuition include course materials and students will have access to all web-based self-study assignments. In addition refreshments and snacks will be made available to students during the face-to-face classroom dates.
It does not include lodging, lunch or dinner. Space is limited, register to ensure your spot.
To Register:
Online registration is available by clicking here. Please note that if you are registering online, payment must be made via credit card at the time of registration.
To pay with a check, please complete the Registration Form and mail with check. Once payment is received and processed, LeadingAge Ohio will register you and provide confirmation. Please contact Karen Lowe with questions: klowe@leadingageohio.org.
Registration deadline: December 1, 2024
Cancellation & Substitution Policy
Should you not be able to attend the BELTSS Core of Knowledge as planned, please notify the provider at least ten business days prior to the first face-to-face classroom date. Student understands cancelling their enrollment will void any web-based self-study assignments completed prior to the date of the cancellation. Cancellations received through December 25, 2023 will be fully refunded. Cancellations December 25, 2023 – January 1, 2024 will be refunded minus a $150 cancellation fee. Cancellations received after January 2, 2024 will be charged the full registration fee.
Core of Knowledge Program Contacts
Eligibility and Core Requirements
Stacia Rosebrook
Investigator, NHA Changes, AIT Coordinator
BELTSS
614-644-7518 / srosebrook@age.ohio.gov
Winter Course
Karen Lowe
Education & Special Projects Coordinator
LeadingAge Ohio
614-545-9036 / klowe@leadingageohio.org
Summer Course
Kathy Chapman
Education Director
Ohio Health Care Association
614-436-4154 / kchapman@ohca.org
Education & Events
Other Educational Opportunities
Leadership Training
Online Learning
Annual Conference & Trade Show
Need Help?
Debbie Boggs, RN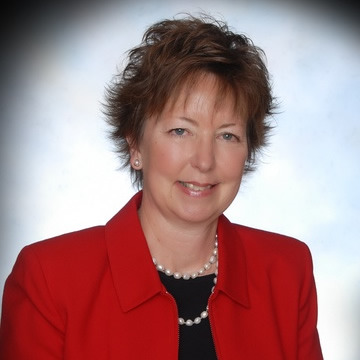 Education Specialist
614-545-9017
dboggs@leadingageohio.org
Manages all aspects of education for the association
Ensures all aspects of the Continuing Education (CE) process are followed
Assists with the planning and development of all the association sponsored/co-sponsored educational programs
Works with internal and external customers and members to ensure professional development functions
Karen Lowe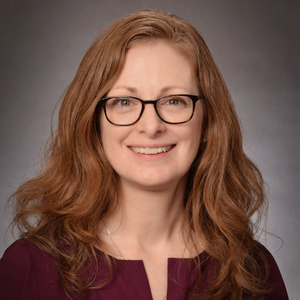 Education and Special Projects Coordinator
614-545-9036
klowe@leadingageohio.org
Assists with coordination of all professional education events, including planning, development, and implementation
Assists with coordination of special projects and initiatives, including Leadership Academy, Employer of Choice and ltcGAIN
Assists with all Continuing Education credentialing requirements and processes
Anne Shelley, MBA, BSN, RN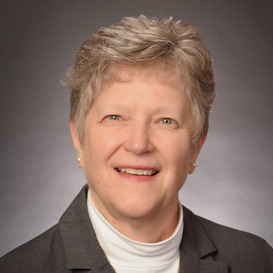 Director of Home Health/Hospice Regulatory Relations
614-545-9030
ashelley@leadingageohio.org
Reviews state and federal policies and regulations and provides technical and regulatory support to Home Health and Hospice members
Works with state and federal agencies and regulatory bodies to develop policy and rules for the home health and hospice industry
Provides education for hospice and palliative care providers related to regulatory and operational issues